Memory Assessment Program
The James E. C. Walker M.D. Memory Assessment Program provides a full range of services for patients who are concerned about memory related difficulties and for those who have already been diagnosed with a memory disorder. Our goal is to provide the patient and their family with a state-of-the-art tailored assessment, which, when indicated, will be the basis for high quality care and education.
The memory program provides a complete evaluation to determine the cause of and treatment for memory loss. In addition, we can help facilitate decisions regarding:
Safety issues, including driving
Optimal support services and living arrangements
Surrogate decision-making, living wills, and need for a conservator
Family support and counseling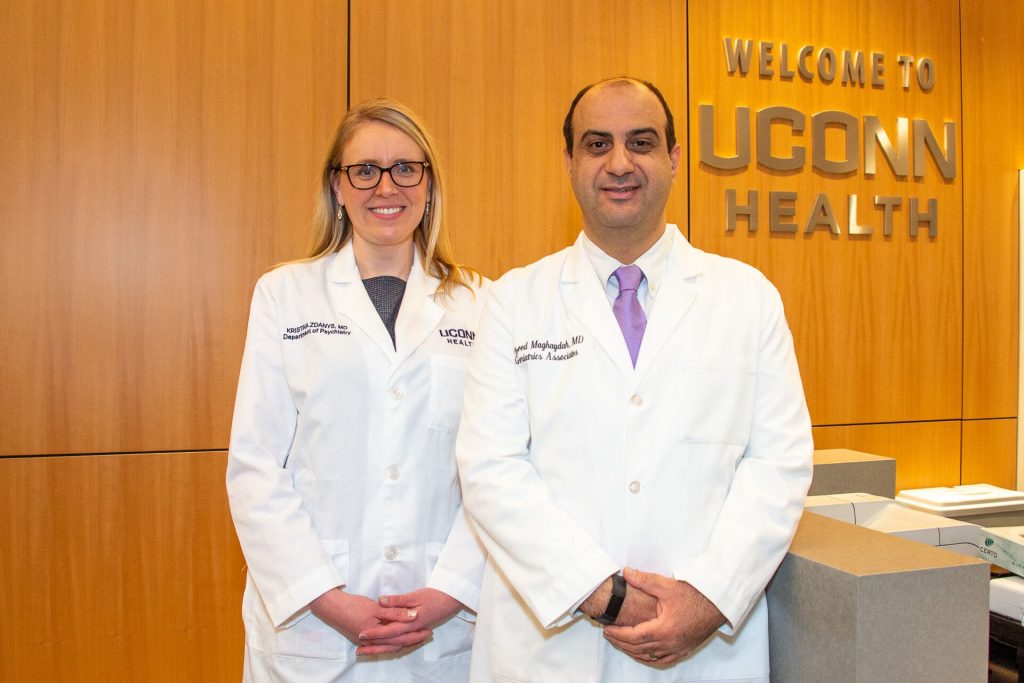 Please join me in congratulating Dr. Yazeed Maghaydah and Dr. Kristina Zdanys in their new roles as co-directors of the James E. C. Walker M.D. Memory Assessment Program.
In their new roles, they will be working hard with all of you to continue to enhance the operations as well as the regional and national profile of this unique multidisciplinary program.
Initial efforts will emphasize the strengthening of our capacities to offer multidisciplinary consultations for older adults with cognitive problems, while at the same time continuing to provide high quality primary care for patients dealing with multiple morbidities. All of these efforts will not only lead to better outcomes for our patients but will also help develop greater linkages between this clinic and already strong research programs addressing dementia and related health issues in the Center on Aging as well as the Departments of Psychiatry, Neuroscience, and others.
Many thanks to Patrick Coll who has done such an exceptional job leading the clinic for many years.
Cheers!
George A. Kuchel, MD CM, FRCP, AGSF, GSAF
Professor and Travelers Chair in Geriatrics and Gerontology
Director, UConn Center on Aging, University of Connecticut
After scheduling your first appointment, we will send you a packet that contains a letter and questionnaires that need to be filled out prior to your first visit. You may also visit our Patient Forms page to download and print the forms at home.
What to Expect on Your First Visit
Your first visit to the James E. C. Walker M.D. Memory Assessment Program is about an hour in length. During the visit, your physician will use a group of assessment tools to help reach a diagnosis. You are welcome to bring a family member or caregiver with you as they can sometimes help us with the assessment process.
At the end of your appointment, you will receive a packet of information on common memory problems and available community resources. You may be referred for additional assessment to other members of our care team who specialize in neuropsychology, psychiatry, neurology, and pharmacy. These specialists can help establish a diagnosis and manage problems that accompany memory difficulties such as depression, anxiety, agitation, stroke, balance problems, and weight loss. We also have a clinical case manager on staff who can provide information about services, community resources, covering the cost of medications and home services, and more.
Call Today For An Appointment
1-84-GET-UCONN