Memory Assessment Program
The James E. C. Walker M.D. Memory Assessment Program provides a full range of services for patients who are concerned about memory related difficulties and for those who have already been diagnosed with a memory disorder. Our goal is to provide the patient and their family with a state-of-the-art tailored assessment, which, when indicated, will be the basis for high quality care and education.
The memory program provides a complete evaluation to determine the cause of and treatment for memory loss. In addition, we can help facilitate decisions regarding:
Safety issues, including driving
Optimal support services and living arrangements
Surrogate decision-making, living wills, and need for a conservator
Family support and counseling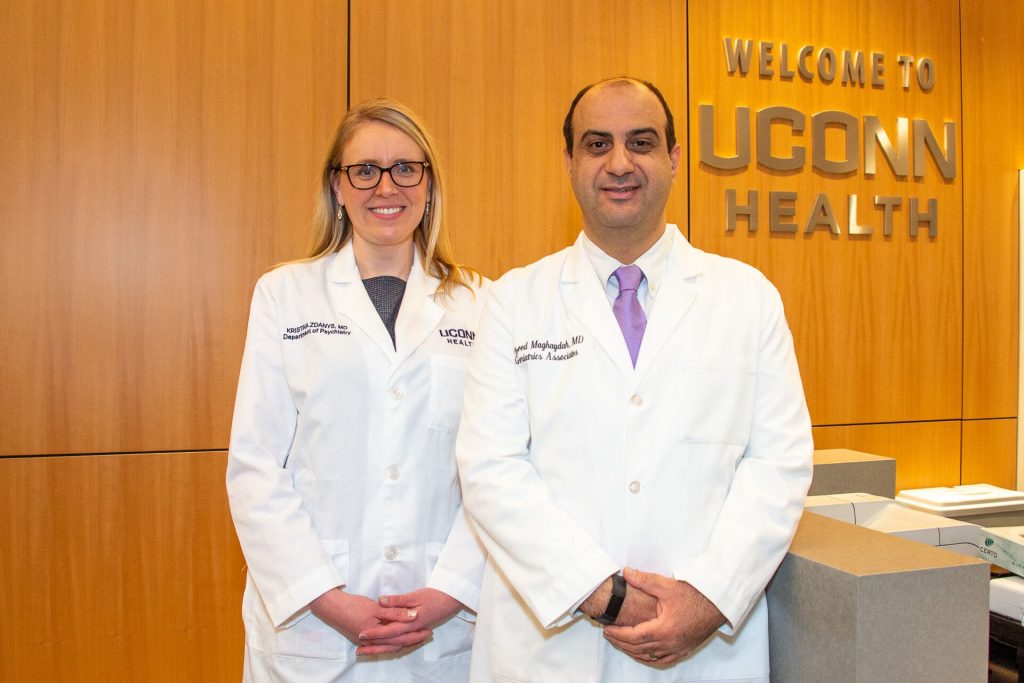 Dr. Yazeed Maghaydah and Dr. Kristina Zdanys, co-directors of the James E. C. Walker M.D. Memory Assessment Program.
Recently the FDA approved aducanumab (Aduhelm®) for the treatment of mild cognitive impairment (MCI) and mild Alzheimer's disease. Whether this medicine is appropriate for you or your family member depends on many individual factors, and physicians with expertise in the diagnosis and treatment of Alzheimer's disease are available for consultation. Learn more.
After scheduling your first appointment, we will send you a packet that contains a letter and questionnaires that need to be filled out prior to your first visit. You may also visit our Patient Forms page to download and print the forms at home.
What to Expect on Your First Visit
Your first visit to the James E. C. Walker M.D. Memory Assessment Program is about an hour in length. During the visit, your physician will use a group of assessment tools to help reach a diagnosis. You are welcome to bring a family member or caregiver with you as they can sometimes help us with the assessment process.
At the end of your appointment, you will receive a packet of information on common memory problems and available community resources. You may be referred for additional assessment to other members of our care team who specialize in neuropsychology, psychiatry, neurology, and pharmacy. These specialists can help establish a diagnosis and manage problems that accompany memory difficulties such as depression, anxiety, agitation, stroke, balance problems, and weight loss. We also have a clinical case manager on staff who can provide information about services, community resources, covering the cost of medications and home services, and more.
Call Today For An Appointment
1-84-GET-UCONN