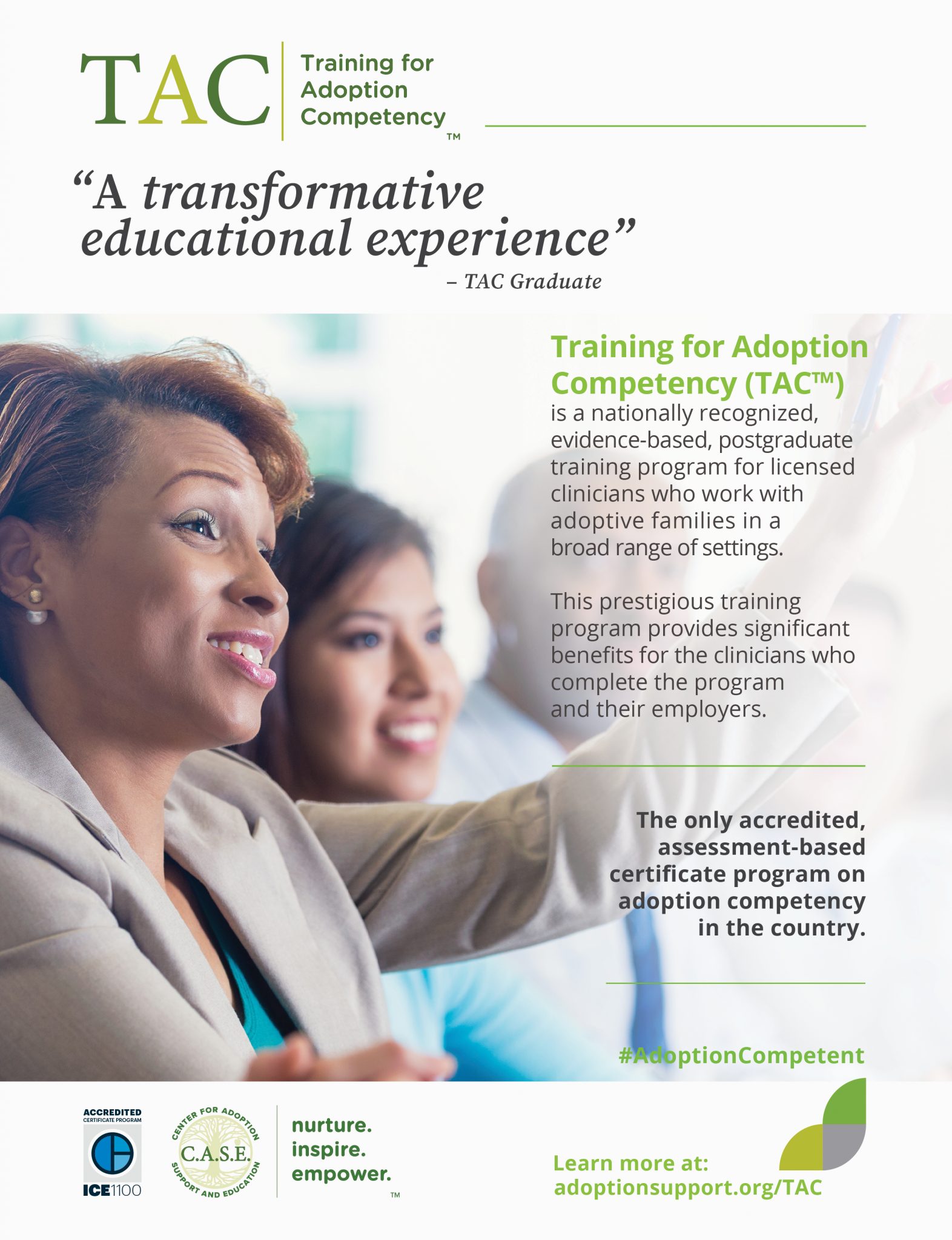 The UConn Health Adoption Assistance Program (AAP), in partnership with the Center for Adoption Support and Education (C.A.S.E.), is pleased to offer Training for Adoption Competency (TAC). AAP is one of nineteen sites across the United States certified by C.A.S.E. to offer this training.
About TAC
Created by the Center for Adoption Support and Education (C.A.S.E.) in 2009, TAC is a comprehensive, evidence-informed post-Master's training program for professionals in the social work, mental health and child welfare fields.  C.A.S.E. received accreditation of its Training for Adoption Competency from the Institute of Credentialing Excellence (ICE) in November 2020. This makes TAC part of an elite group of certificate programs dedicated to public protection and excellence in practice.
TAC was developed collaboratively with national experts in the fields of child welfare, mental health and adoption with ongoing parent and student feedback. It is the only adoption competency mental health training of its kind, integrating in-depth classroom learning with clinical case consultation to transfer learning to practice.
TAC is a 72-hour, 12 session program (1 on-line, 11 face-to-face) including 6 group clinical case consultation sessions. TAC is the most rigorously evaluated competency-based training curriculum available; it earns consistently high ratings of quality and relevance. TAC students master knowledge, values and skills in 18 domains critical to adoption-competent mental health services. Visit the Center for Adoption Support and Education for details. Interested clinicians, please contact AAP directly for further information regarding our next class.  
The Impact of TAC
TAC is making a significant impact on the quality of mental health services for members of the adoption kinship network.
TAC-trained clinicians report:
Improvements in a broad range of assessment and therapeutic practices and regular use of tools and strategies learned through this training program.
Adoption-sensitive changes in their organizations' procedures, services, and/or programming.
Collection of more information about adoption during intake and the initial assessment phase.
Benefits for Clinicians
Gain an in-depth understanding of core adoption issues and current clinical tools and evidence-based approaches.
Develop advanced skills through clinical case consultation from adoption-competent experts.
Demonstrate their enhanced knowledge and skill to clients and agencies
Actively introduce and enhance adoption competent practices in their own practices and with their agencies
Earn CEUs to fulfill professional development requirements.
Receive national recognition in C.A.S.E.'s directory of TAC-graduate adoption professionals.
Benefits for Employers
Adoption competent clinicians on staff enhance an agency's capacity while attracting increasing numbers of referrals with a resulting positive impact on revenue.
Research shows that adoptive families strongly prefer therapists who have completed specialized training and are adoption competent.
Highly trained clinicians experience greater job satisfaction, higher levels of motivation and are more likely to remain in their positions longer.
Specially-trained adoption competent clinicians support their agencies in risk management by bringing quality, evidence-based clinical practices to their work.
Applications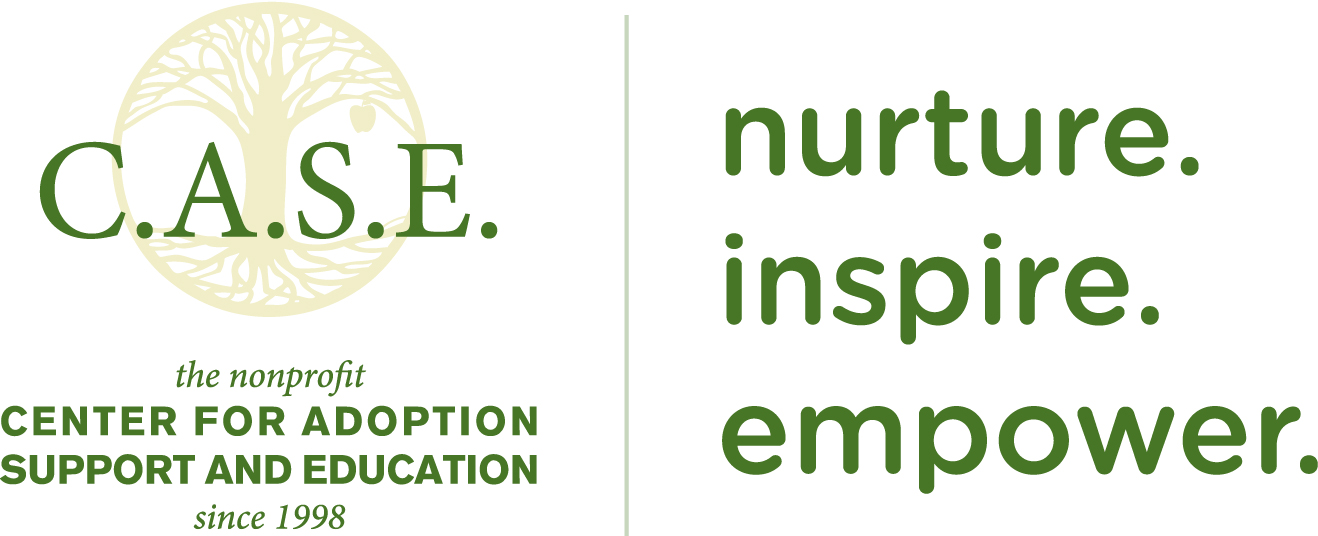 "[TAC] has enabled me to have improved boldness and confidence in working to directly address adoption questions, issues and concerns with clients." – TAC graduate.
"I have more tools in my tool box when it comes to clinical approaches and using a more clinical lens in regards to the children I work with.  Many of these have come from fellow TAC students." – TAC graduate
"The brain and trauma module was amazing and I apply some of the knowledge in my practice almost every day." – TAC graduate
"The most important thing I have learned thus far and put to use is the information about grief and loss. I have used this in interviews with prospective adoptive parents helping them explore their personal life experiences of significant loss and its impact. This has led to conversations about what their adopted child, when placed with them, may have experienced in terms of loss and how they may be expressed in relationships in the child's adopted family." – TAC graduate