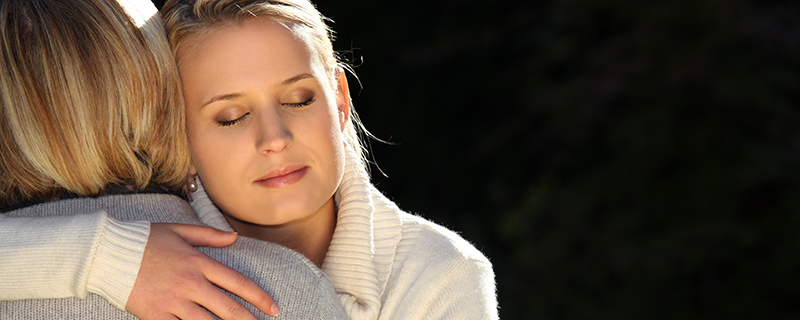 Thinking about adoption search is normal and natural. It occurs for all adoptees, regardless of the success of the adoption experience. Experts in the field of adoption and search, David Brodzinsky and Marshall Schecter, report that 100 percent of children who experience separation from their birth families will search in some way. This may not be a literal search but could be as simple as self-exploration (The Psychology of Adoption). Adolescents may be particularly interested in adoption search and exploring birth family information as exploration of identity is part of normal teenage development. For children not raised within their biological family, answering the question, "Who Am I?" is complicated. In cases where teens have some information, the process of navigating identity formation is eased.
"At some point during our adoption journey, I may ask about or want to search for my birth family. You may tell me that being blood related doesn't matter, but not having that kind of connection to someone has left a void in my life. You will always be my family and you will always be my parent. If I ask about or search for my birth family, it doesn't mean I love you any less. I need you to know that living my life without knowledge of my birth family has been like working on a puzzle with missing pieces. Knowing my birth family may help me feel more complete."
Christina Romo
Adopted from South Korea at age two
Learn more about common reasons people search. >
Learn More
Featured Reading
Untangling the Web: The Internet's Transformative Impact on Adoption
Donaldson Adoption Institute, 2012
The first-ever examination of the Internet's impact on adoption, released in December 2012, concludes that social media and other elements of this modern technology are having "transformative" effects – positive and negative – on adoption policy and practice and millions of people's lives, while raising serious legal, ethical and procedural concerns that have yet to be addressed. Read full report >
Online Learning
Is That My Mom on Facebook?
Online course offered by Adoption Learning Partners
Online tools like Google and Facebook have revolutionized the way we look for information and connect with one another. Your teen (or even tween) may be searching for birth relatives online. She may also be approached online by a birth relative or someone posing as one. This webinar will share strategies on talking to your children about searching and preparing them for possible outcomes. It will also identify safety risks and discuss how to avoid them.
Articles and Websites
To Search or Not to Search
Coalition for Children, Youth and Families, in partnership with Wisconsin DCF, 2015
Searching for Birth Relatives
Child Welfare Information Gateway, December 2011
Frequently Asked Questions about Adult Adoption Search
From Connecticut Department of Children and Families
Information on Connecticut Search Law and the Search process.
Search and Reunion Frequently Asked Questions
American Adoption Congress
Searching for Birth Families Internationally
Adoptive Families Magazine
Recommend an article or other resource
Please note: The Adoption Assistance Program (AAP) does not promote or endorse any websites, organizations or individuals that may be linked from this site. The AAP does not guarantee the accuracy of the information or the appropriateness of advice for a particular situation. It is our intent to assist users in their search for reliable and useful sources of information pertaining to adoption, legal guardianship, and parenting.