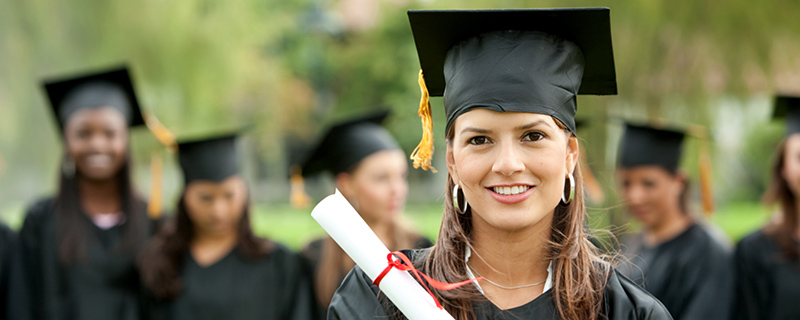 While the thought of having to pay for college can be quite overwhelming, it can be done. Learning about various options and resources available to you will help you formulate a plan and be better prepared.
Financial aid comes in many forms—grants and scholarships, which you don't have to repay, and loans, which you do have to repay. There is need-based aid for students who come from lower-income families and merit-based aid for students who excel in athletics, drama, debate, instrumental music, community service, and many other areas.
Financial aid comes from a number of sources: the federal government, state government, the college or university itself, a parent's employer, and many other organizations. When students take the time to discover all of the possibilities, they can be surprised at what offers for aid they may receive. Talk to your child's guidance counselor and start investigating early!
If you adopted a child from the Connecticut Department of Children and Families (DCF) after December 31, 2004, he or she may be eligible for financial assistance if they plan to attend an accredited college, university, or institution of higher learning upon completion of high school. Check out the link to DCF in the Learn More section for further information.
Learn More
Featured Reading
College Choices For Adopted Teens
Published by Debbie Riley, LCMFT and Ellen Singer, LCMFT of The Center for Adoption Support and Education (C.A.S.E), 2018
This article explores the unique challenges that adoptees face when making post-secondary decisions and how parents and caregivers can best support them during this crucial time in their young-adult lives.
Articles and Websites
American Savings Foundation
Provides links to scholarship, financial, and test prep resources.
College Navigator
Provided by the U.S. Department of Education, this site provides a wealth of information for students and families about colleges. It helps students identify schools by specific search criteria, compare favorites, and more.
Connecticut Department of Children and Families (DCF)
The Office of Foster Care and Adoption Services provides information on services available to families who have adopted children from DCF care, including financial assistance for secondary education.
Financial Aid Finder
Provides information on scholarships, grants, student loans, and more.
Foster Care to Success
Each year, Foster Care to Success awards millions of dollars in scholarships and grants to more than 3,500 students in all 50 states and serves thousands more youth who are still in high school and just starting the college application process.
Free Application for Federal Student Aid (FAFSA)
Federal Student Aid, a part of the U.S. Department of Education, is the largest provider of student financial aid in the nation. Federal Student Aid is responsible for managing the student financial assistance programs authorized under Title IV of the Higher Education Act of 1965. These programs provide grants, loans, and work-study funds to students attending college or career school.
Hartford Foundation for Public Giving
Provides a directory to inform families about the many college scholarships that are available primarily for Greater Hartford area students.
National Foster Parent Association
The National Foster Parent Association offers scholarships for foster youth, adopted youth, or biological youth of currently licensed foster parents, who wish to further their education beyond high school, including college or university studies, vocational/technical school or junior college. Five scholarships in the amount of $500 will be awarded during 2014. The foster parents must be members of NFPA.
University of Phoenix
University of Phoenix, in partnership with the National Foster Parent Association, offers scholarships to students who have been in foster care.
Please note: The Adoption Assistance Program (AAP) does not promote or endorse any websites, organizations or individuals that may be linked from this site. The AAP does not guarantee the accuracy of the information or the appropriateness of advice for a particular situation. It is our intent to assist users in their search for reliable and useful sources of information pertaining to adoption, legal guardianship, and parenting.