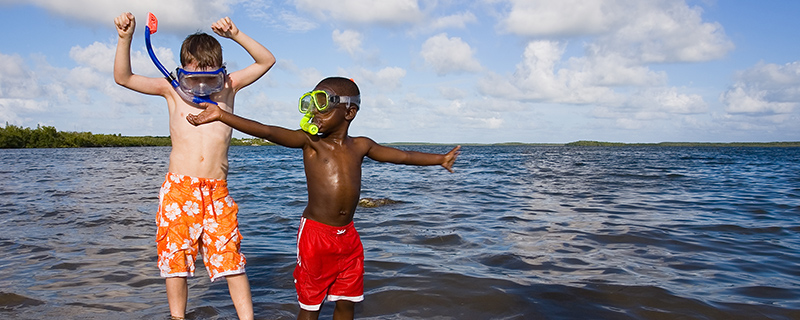 Attention-Deficit/Hyperactivity Disorder
Center for Disease Control and Prevention
Provides several resources on ADHD including basic information, symptoms, diagnosis, treatment and recommendations.
CHADD National Resource Center on ADHD
The national clearing house for the latest evidence-based information on ADHD.  It's mission to provide information, education and consultation about assessment, diagnosis, treatment, and issues of health and well-being for children with ADHD and their families.
Understood
Designed to support parents of children with learning and attention issues.  Offers personalized resources, free daily access to experts, a secure online community, practical tips and more.
Autism Spectrum Disorder
Autism Services and Resources of Connecticut
A state leader in advocacy, training and family support, ASRC helps to educate and empower individuals and families affected by autism and enhance the lives of those affected.
Autism Speaks
Site for individuals with autism and their families that promotes awareness, education and advocacy, and connects families with local resources.
Autism Families CONNECTicut
An organization founded in January 2010 by a group of parents, grandparents and family members who recognized that there were limited weekend recreational and social activities specifically targeted to children on the autism spectrum.  A variety of activities are offered for children and young adults.
Childhood Development
Center on the Developing Child, Harvard University
Established in 2006, the Center's mission has focused on applying scientific knowledge to close the gap on what is known and what can be done to improve the lives of children facing diversity.  Several resources are provided on topics including brain and child development, the impact of neglect, and more.
Centers for Disease Control and Prevention
Learn about healthy development, developmental milestones and effective parenting techniques for newborns to 17 years olds.  Resources on developmental screening and monitoring, as well as what to do if concerned about a child's development, are also provided.
Connecticut Birth to Three System
The Connecticut Birth to Three System helps families understand their infant or toddler's development, identify a  delay, and guides families to support their eligible child and connect to their community.  Eligibility is limited to children under three years with significant delays or disabilities.
Connecticut 211 Child Development Infoline
Access point for many of Connecticut's programs and services for children and their families.  Care Coordinators are available by phone to help with general child development, challenging behaviors, disability and health related issues, and more.
Fetal Alcohol Spectrum Disorders
National Organization on Fetal Alcohol Syndrome
Founded in 1990, NOFAS is committed to FASD primary prevention, advocacy and support.  NOFAS works to prevent alcohol use during pregnancy and supports individuals and families living with FASDs.