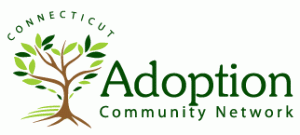 Connecting adoptive and kinship families, adoption professionals, and all those interested in adoption to form a strong, supportive, and resourceful adoption community.
Connecticut Adoption Community Network
195 Farmington Avenue, Suite 2000
Farmington, CT 06032-6020
adoption@uchc.edu
Mailing Address:
263 Farmington Avenue, MC 6020
Farmington, CT 06030-6020
The ACN meets twice a year. New members are welcome!
Please join us:
June 13, 2022
9:30 a.m. to 11am
Offered via Zoom. Invites will be sent to those that RSVP
R.S.V.P. to adoption@uchc.edu