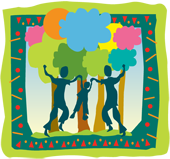 Providing post adoption support, including assessment, education, brief counseling and referral services to adoptive families and to families formed through guardianship.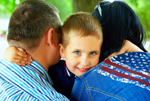 SUPPORTING ADOPTIVE FAMILIES
Adoption is more than a way of building a family; it is a lifelong process of joys, personal growth, and challenges for all involved. At the Adoption Assistance Program we understand that families may need support from time to time. If you are an adoptive parent and have a question or concern, we are a phone call away.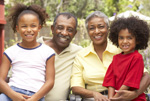 SUPPORTING RELATIVE GUARDIANS
The placement of a child with kin offers the benefit of being raised by familiar people, staying connected to siblings, and supports a sense of identity and belonging. But kinship care has logistical, financial, and unique social challenges as well. If you are a relative guardian and need guidance, we are here to help.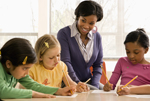 SUPPORTING EDUCATORS AND COMMUNITY PROVIDERS
If you are a teacher, school administrator, therapist, or other professional, we are here to support the work you do with adoptive and guardianship families. We offer informational meetings, training, consultation services, and more.
In the Spotlight
---
March 30, 2017 - Webcast
Decoding Your Child's Behavior  Offered by Adoption Learning Partners, this webcast will provide an empathetic understanding of why negative behaviors occur and discuss tools, techniques and activities that parents can use to tame temper tantrums and create positive relationships.
---
May 7, 2017 - Westport
Hide and Seek:  An Adoptee's Journey to Identity.  An afternoon with Nancy Verrier, therapist, adoptive parent, and author of The Primal Wound and Coming Home to Self, and Thomas Ahern, MA, Senior VP of Business Development of CALO programs and adult adoptee. Thomas will present his personal journey from challenges to triumphs. 
---
The Donaldson Adoption Institute
The Donaldson Adoption Institute has launched a new on-line training, Openness in Adoption: What a Concept!
Did You Know?
The UConn School of Social Work offers Training in Adoption Competency (TAC) to professionals that provides the clinical knowledge and skills needed to effectively serve the adoption/kinship network.
---
According to the Donaldson Adoption Institute, about 60 percent of Americans have a personal connection to adoption, either knowing someone who has been adopted, having adopted a child or having relinquished a child for adoption.