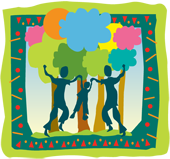 Providing post adoption support, including assessment, education, brief counseling and referral services to adoptive families and to families formed through guardianship.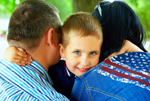 SUPPORTING ADOPTIVE FAMILIES
Adoption is more than a way of building a family; it is a lifelong process of joys, personal growth, and challenges for all involved. At the Adoption Assistance Program we understand that families may need support from time to time. If you are an adoptive parent and have a question or concern, we are a phone call away.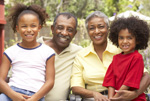 SUPPORTING RELATIVE GUARDIANS
The placement of a child with kin offers the benefit of being raised by familiar people, staying connected to siblings, and supports a sense of identity and belonging. But kinship care has logistical, financial, and unique social challenges as well. If you are a relative guardian and need guidance, we are here to help.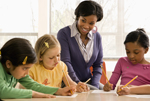 SUPPORTING EDUCATORS AND COMMUNITY PROVIDERS
If you are a teacher, school administrator, therapist, or other professional, we are here to support the work you do with adoptive and guardianship families. We offer informational meetings, training, consultation services, and more.
In the Spotlight
---
January 26, 2017 - Webinar
Social Skills for Children and Adolescents: Practical evidence-based strategies from the CAAT PEERS Program, sponsored by Center for Adoption Support and Education.
---
New Jersey Casts National Net for Birth Parents of Adoptees
Under a new law in New Jersey, all adult adoptees can gain access to their birth records in January 2017. Birth parents who placed children for adoption may choose to maintain their privacy by having personal information redacted from their biological child's birth certificate. This request must be submitted to the New Jersey Department of Health's Office of Vital Statistics and Registry by December 31, 2016 to ensure their privacy is maintained.
There are approximately 200,000 birth parents who placed their children for adoption in New Jersey as far back as 1940. These birth parents may live anywhere in the United States. Therefore, New Jersey is casting a wide net and seeking your help in locating these parents. Birth parents and adoptees can find more information by visiting the New Jersey Department of Health's website.
---
The Donaldson Adoption Institute
The Donaldson Adoption Institute has launched a new on-line training, Openness in Adoption: What a Concept!
Did You Know?
The UConn School of Social Work offers Training in Adoption Competency (TAC) to professionals that provides the clinical knowledge and skills needed to effectively serve the adoption/kinship network.
---
According to the Donaldson Adoption Institute, about 60 percent of Americans have a personal connection to adoption, either knowing someone who has been adopted, having adopted a child or having relinquished a child for adoption.