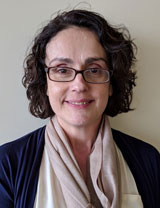 Kirin Noelle Suri, M.D., M.P.H.
Chief of Pediatrics
Dr. Kirin Suri is board certified in both neonatal-perinatal medicine and developmental & behavioral pediatrics. She is also a graduate of the Leadership Education in Neurodevelopmental and Related Disabilities (LEND) program, an interdisciplinary leadership training program funded by the HRSA's maternal and child health bureau. She leads a clinical team that provides inpatient healthcare for children & youth with special healthcare needs at hospital for Special care. Dr. Suri's areas of interest complex pediatric care, clinical research and has been the PI on a funded grant proposal which seeks to clarify the role of audiovisual integration and mother-infant communication as early markers of autism in children under one year of age.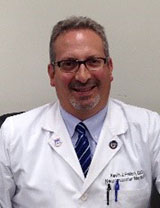 Kevin J. Felice, D.O.
Director of the Charles H. Kaman Neuromuscular Center at Hospital for Special Care (HSC)
Dr. Felice is board-certified in Neurology, Neuromuscular Medicine, Clinical Neurophysiology, Electroneuromyography and Clinical Neuromuscular Pathology. He is a Professor of Neurology at the University of Connecticut School of Medicine. He directs HSC's Centers of Excellence Programs for the Muscular Dystrophy Association, Amyotrophic Lateral Sclerosis Association, Hereditary Neuropathy Foundation and Charcot-Marie-Tooth Association; AANEM-Accredited EMG Laboratory; and Neuromuscular Research & Clinical Trials Unit. He has authored over 100 scientific articles in the field of Neuromuscular Medicine.