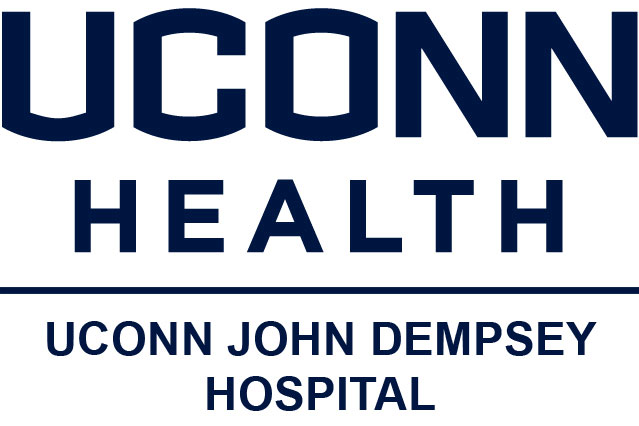 UConn Health is a vibrant, integrated academic medical center that is entering an era of unprecedented growth in all three areas of its mission: academics, research, and clinical care. A commitment to human health and well-being has been of utmost importance to UConn Health since the founding of the University of Connecticut Schools of Medicine and Dental Medicine in 1961. Based on a strong foundation of groundbreaking research, first-rate education, and quality clinical care, we have expanded our medical missions over the decades. In just over 50 years, UConn Health has evolved to encompass more research endeavors, to provide more ways to access our superior care, and to innovate both practical medicine and our methods of educating the practitioners of tomorrow.
Site Director: Dr. Joseph Walker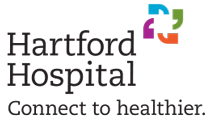 Hartford Hospital, founded in 1854, one of the largest teaching hospitals and tertiary care centers in New England with perhaps the region's busiest surgery practice, has been training physicians for over 160 years. The hospital is an 867-bed regional referral center that provides high-quality care in all clinical disciplines. The hospital's active medical staff includes more than 1,000 physicians and dentists within 18 departments. In 2012 the hospital had over 41,000 discharges and almost 100,000 emergency department visits. It performed over 36,000 surgeries in 42 operating rooms and delivered almost 3,700 babies that year. When hospitals can't provide the advanced care, expertise and new treatment options their patients require, they turn to Hartford Hospital. During 2016, more than 6,000 patients were transferred here, from over 50 different facilities in the Northeast.
Hartford Hospital's rehabilitation needs are provided by the Hartford HealthCare Rehabilitation Network, a statewide network that includes more than 40 outpatient locations providing a variety of rehabilitation services, a 26 bed Inpatient Rehabilitation Unit located at Hartford Hospital that provide specialized physical, occupational and speech therapy to those who have suffered a major illness or injury. The Rehabilitation Medicine team includes PMR trained physicians, APRN's and PA's who are experts in value-based evaluation, diagnosis, and management of neurological musculoskeletal and disabling conditions.
Hartford Hospital is a part of the Hartford Healthcare Community Network that provides comprehensive resources for the continuum of care throughout the Hartford healthcare system. This includes the Rehabilitation network, Home Health services, 3 skilled care short term and long term care facilities, assisted living communities, Community fitness programs, healthy aging resources for the elderly, Alzheimers and Behavioral health programs.
Site Director: Dr. Rose Bernal-Larioza

Gaylord Specialty Healthcare is a nonprofit health system located in Wallingford, Connecticut, that offers rehabilitation for people at every point in their journey from illness or injury to maximum recovery.
The system is anchored by Gaylord Hospital, a 137-bed long-term acute care hospital (LTCH) that provides inpatient and outpatient rehabilitation for a wide range of medical conditions and injuries. Gaylord Hospital is one of only a few hospitals in the U.S. that is CARF (Commission on Accreditation of Rehabilitation Facilities) certified for comprehensive inpatient rehabilitation and subspecialty certified in spinal cord injury, brain injury, stroke and outpatient.
Gaylord Specialty Healthcare is The Milne Institute for Healthcare Innovation, located at Gaylord Hospital, is a hub for accelerating world-class rehabilitative research, technology development and innovation.
The health system also includes Traurig House, which offers a transitional living program for individuals with a brain injury or stroke, Gaylord Outpatient Services, and Gaylord Physical Therapy for patients who require diagnosis and treatment on an outpatient basis.
Go here to learn more about the PM&R Residency program at Gaylord Specialty Healthcare
Associate Program Director/Site Director: Dr. David Rosenblum

Connecticut Children's is the only hospital in Connecticut dedicated exclusively to the care of children and ranked one of the best children's hospitals in the nation by U.S. News & World Report and a Magnet® designated hospital. Connecticut Children's provides more than 30 pediatric specialties along with community-based programs to uniquely care for the physical, social, and emotional needs of children. Our team of pediatric experts and care coordinators bring access to breakthrough research, advanced treatments for both rare and common diseases, and innovative health and safety programs to every child. Connecticut Children's is a not-for-profit organization with a mission to improve access to healthcare for all children through convenient locations, care alliances and partnerships.
Site Director: Dr. Brendan Campbell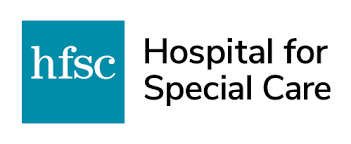 The Hospital for Special Care provides an acclaimed spectrum of medical treatment for complex rehabilitation and chronic disease for both children and adults augmented by a range of outpatient rehabilitative services. For people with disabilities, Hospital for Special Care has made a special commitment to assure that they strive to achieve their fullest physical and recreational potential.
Site Director: Dr. Kevin Felice
The VA Connecticut Healthcare System encompasses an inpatient facility and Ambulatory Care Center in West Haven and an Ambulatory Care Center in Newington.
Site Director: Dr. Tom Miller