Finding the Right Running Shoe
To find the best running shoe for you, you need to know your foot type and what type of shoe best supports your arch and running style. The right shoe may prevent injury and promote performance.
When you run, you naturally land on the outside of your foot and roll inward. This inward rolling is called pronation.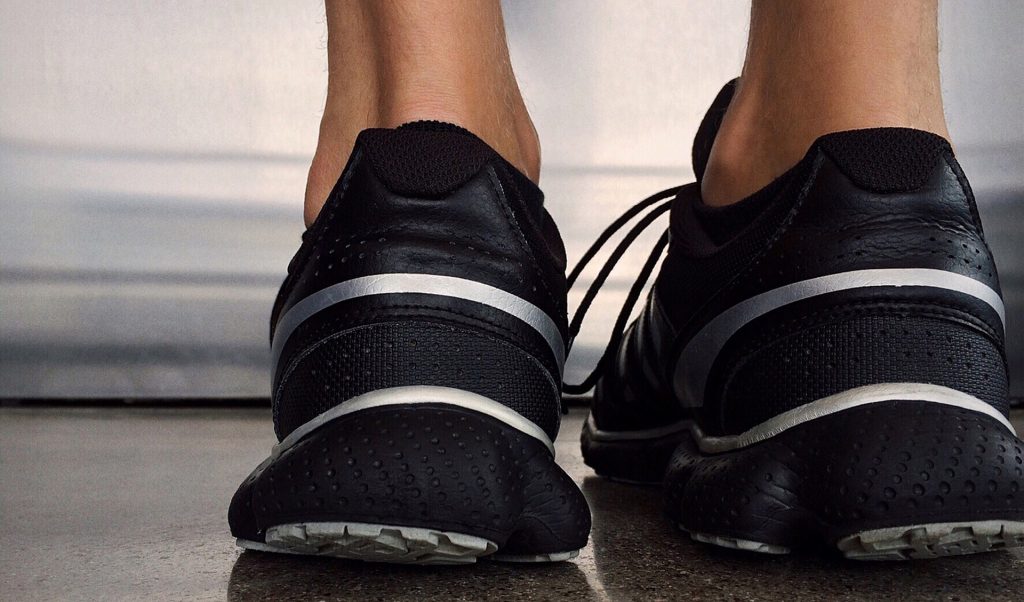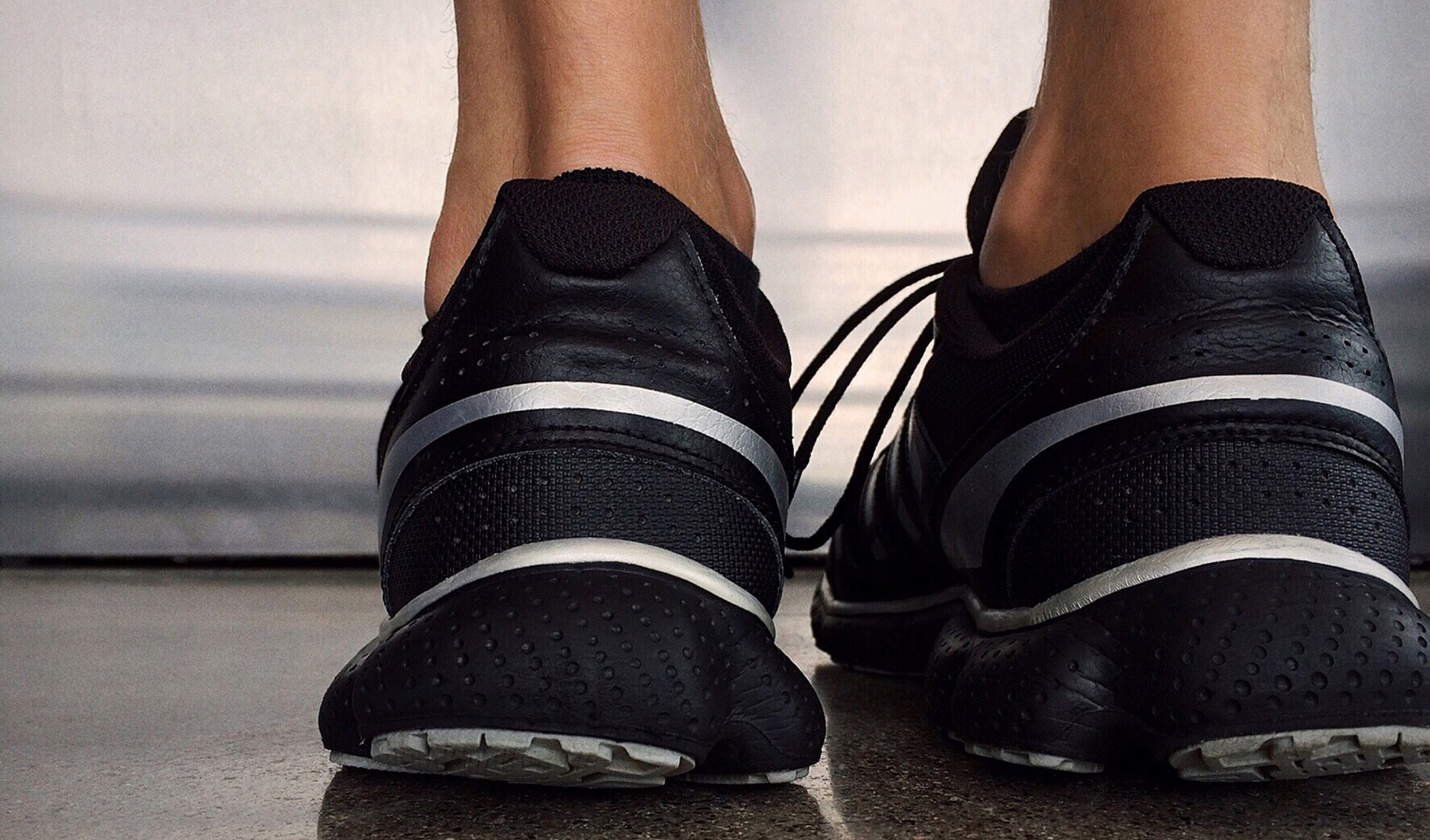 Foot Type & Pronation
There are three different foot types: neutral arch, low arch, and high arch. The height of your arch affects the direction and severity of the way your foot rolls – or pronates. Here are the three types and how they most likely roll:
Neutral arch typically causes the foot to roll to a healthy spot.
Low arch typically causes the foot to roll excessively inward, or overpronate.
High arch typically causes the foot to roll in only slightly at impact, or underpronate.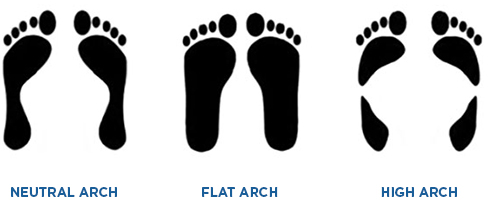 Determining Your Foot Type
Take a look at the bottom of your running shoe. The wear on your shoe will likely reveal your foot type.
If your shoe shows even wear, you have a neutral arch and are a normal pronator.
If the inner soles of your shoes are usually worn down, you are an overpronator and probably have a low arch.
If your shoe wear shows excessive wear on the outer soles, you are an underpronator and probably have a high arch.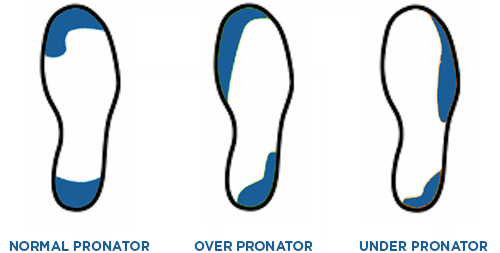 Three Types of Running Shoes
Now that you know your foot type, it's time to find the right shoe. Shoes are generally placed into three categories. These categories are not always clearly labeled on the shoe or box, so be sure to ask a salesperson or do your research online. Most brands have this information on their website.
Stability Shoes
Stability shoes are best for runners with normal arches and only mild control problems. The extra stability these shoes offer comes from extra arch-side supports and high-density foam. Stability shoes are typically built with a gentle arch from front to back that provides rear-foot stability and forefoot flexibility.
Motion Control Shoe
Motion control shoes are great for flat-footed and heavy runners who tend to overpronate. These shoes typically have rigid devices made out of plastic, fiberglass, or high density foam. The arch area on motion control shoes is filled in for increased stability which is why there is a different color at the midsole. The extra rigidity in these shoes prevents the heel from turning out and the foot from overpronating.
Cushioning Shoes
Cushioning shoes support people with high arches and rigid feet who tend to underpronate. This highly flexible shoe is built on a curve and made of lightweight materials that provide minimal rigidity with optimal cushioning.
Choosing The Perfect Shoe
Now that you know what type of foot you have and what type of shoe you should be looking for, you're ready to find your perfect shoe.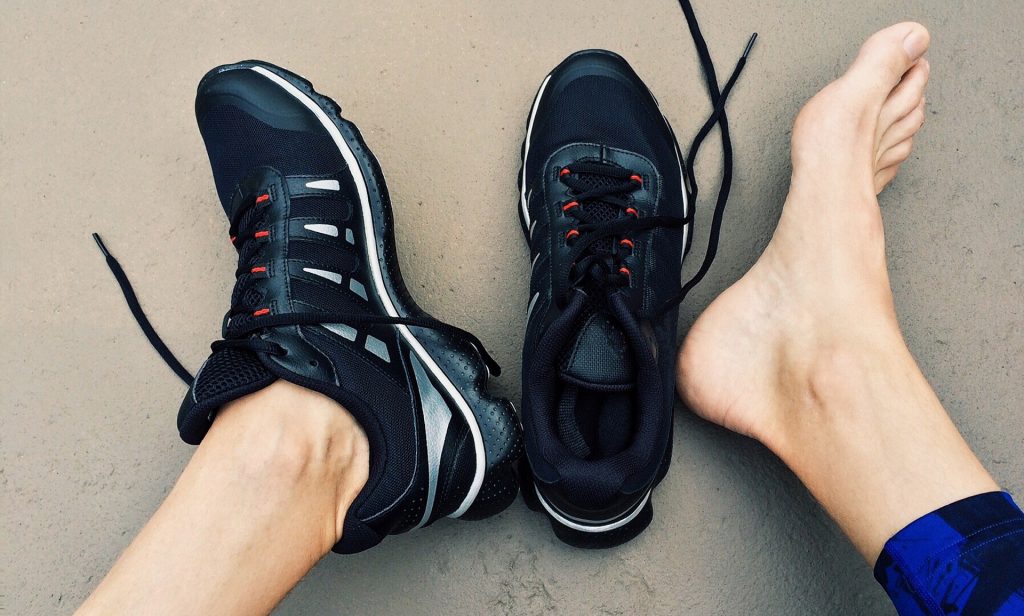 If you shop at a quality running store, the employees often have extensive knowledge about shoes and can help you select a pair that supports your foot type. When you try on shoes, remember these five tips:
Try on running shoes toward the end of the day when your foot is the most full.
Wear the socks, orthotics, and braces that you would typically wear when running.
Stand up to check the length and width of the shoe.
Perform a heel raise, walk, and a jog with the shoe to make sure it is comfortable and offers the support you need.
How the shoe feels in the store is how it will feel when you are running, so take your time and choose carefully.
Replace your running shoes every 400 to 600 miles, because the shock absorption depletes with every passing mile. You shouldn't be able to see the white midsole material peeking through the outsole and the sole under your heel should not appear crushed.