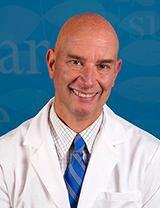 The Reproductive Endocrinology and Infertility Fellowship at the UConn School of Medicine is designed to educate a subspecialist in Obstetrics and Gynecology who can competently manage complex reproductive endocrine and fertility problems in both male and female patients. We aim to train individuals to be independent researchers in the clinical arena and/or in the basic science laboratory. Graduating fellows will be adequately trained to pursue a career in academic medicine or clinical practice.
Program Goals
To educate Reproductive Medicine Physicians to provide outstanding clinical care for patients with reproductive endocrine disorders, infertility, and other disorders related to reproductive health using the most advanced medical or surgical methods.
To serve as role models for our Fellows and the university community as outstanding clinicians and teachers
To conduct basic and clinical research that advances reproductive medicine and surgery, supports excellent clinical care, and propels the intellectual and technical capabilities of our fellows.
We will be conducting virtual interviews on the following dates:
Monday August 7, 2023
Wednesday, August 9, 2023
Thursday, August 10, 2023
Other important dates to remember:
Application deadline (ERAS): May 1, 2023, 5 p.m. Eastern Standard Time.
Program Aims
It is the aim of the fellowship to allow mastery of the principles and practice of reproductive medicine, and make the graduate a life-time learner who continues to participate not only in their own education but also in the education of peers, medical students, residents, and fellows. At the completion of the fellowship, fellows should be well-trained to pursue either clinical or an academic career.
Program Strengths
The strengths of the program include a close relationship with the attending physicians, an active and varied clinical service, access to a specialized adolescent population, a large IVF program, a large surgical volume, including minimally invasive laparoscopic, hysteroscopic and robotic procedures, and the availability of a variety of clinical and basic science research opportunities.
The suburban location of the program provides access to a large patient population. The surrounding communities offer excellent school systems, year round outdoor activities, top-rated restaurants, and diverse entertainment opportunities. We are located two hours from both Boston and New York City.
Diversity Statement
Equality is a core value of UConn Health, its affiliated hospitals, and in the medical care provided. We are dedicated to having a department and training programs that reflect the medical communities we serve. We are committed to inclusion across race, gender, age, sexual orientation and religion in which all individuals feel empowered to be their authentic selves. Our learners, employees, and patients should experience an environment free of harassment, sexual misconduct, and discrimination. We will continue to promote an inclusive culture which supports, encourages, and celebrates diversity.