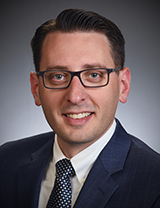 Zachary Maass, D.O., 2020
Assistant Clinical Professor
UConn Health Orthopedics and Sports Medicine in Storrs, CT
"The best decision I made in my medical career was pursuing the sports medicine fellowship at UConn. For those considering serving as a team physician at any level, you should seriously consider the UConn fellowship. The unprecedented access to UConn athletes, the hands-on professional team coverage, the unique mass-event coverage, the ski clinic experience, the autonomous high school coverage, and the ubiquitous nature of ultrasound throughout the entire fellowship year make it one of the best fellowships in the nation. I loved my experience at UConn and it was only possible because of the family-like atmosphere amongst the sports medicine staff. I would not change a single thing about my experience at UConn."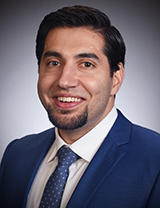 Pedram Sinai, M.D., 2020
Sports Medicine Physician
"Immediately after my interview I felt UConn would be the right place for me and I couldn't have been more right. Aside from the ample hands on opportunities to care for athletes of all levels over this past year, what stood out most to me was how supportive and invested the faculty were in my training and overall success. Each faculty member genuinely cared and went out of their way to make sure I was getting the most out my fellowship experience. Having now completed my fellowship I feel extremely prepared to work within any sports medicine niche which is a result of how well rounded the program is. I am grateful to my UConn family for setting me up for success and very excited to begin my career working as primary care sports medicine physician in the Baltimore area."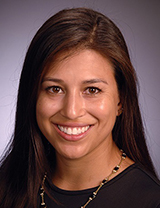 Stephanie Kramer, D.O., 2019
Pediatrician, Sports Medicine Physician
Working with a pediatric group in a suburb north of Denver
"Not only did UConn provide intensive didactics and incredible exposure to all levels of athletics, the family atmosphere is really what attracted me to this program. All of the primary attendings, orthopedic and other specialist surgeons, as well as the athletic trainers and support staff at every location are what made it hard to leave at the end of the year."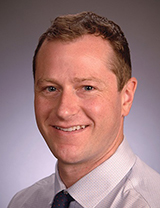 Christopher J. Lonegan, D.O., 2019
Sports Medicine Physician
Access sports medicine and orthopedics in coastal New Hampshire
"Of all the places I considered for fellowship, I felt that UConn was the most collegial work atmosphere. Throughout the fellowship, we had the opportunity to work with high school, collegiate, and professional teams. My current role includes team coverage of five local high school teams, and the goal is to expand high school coverage and training room hours. My experience at UConn covering two high schools autonomously has given me the knowledge and experience to take on this new challenge with confidence."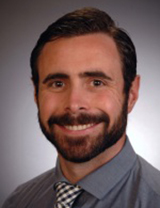 Angelo Savino, M.D., 2018
Sports Medicine Physician
Working with an orthopedic group in northwest suburbs of Chicago
"I chose UConn to get the best sports medicine education and experience in the country. What attracted me to UConn was the opportunity to get sports medicine experience at every athletic level: high school, Division 1 college, and professional. At UConn, I had the opportunity to train with the some of the best and most respected sports physicians in the country, which has prepare me well for clinical practice."
"My current role includes taking care of nonoperative general orthopedic patients, sports medicine related injuries and team coverage. Team coverage includes over seven different local high schools, Lake Forest College, and the Chicago Redstars female professional soccer team."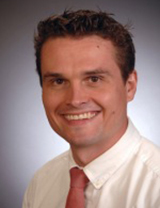 Peter J. Obourn, D.O., 2018
Primary Care Sports Medicine Physician
Assistant Professor of Orthopaedics
University of Rochester Medical Center
Division of Sports Medicine
Team Physician: Rochester Knighthawks NLL Lacrosse
"I chose the UConn sports medicine fellowship program because of the immediate connection I felt with the faculty, and everyone involved with the program shared my passion for sports medicine. The program was also attractive for the fact that it offered the opportunity to work closely with high level Division 1 and professional teams. The biggest strength of the program is its ability to provide a wide array of settings within which to practice sports medicine. I had the opportunity to see patients in the local community clinic, be the sole team physician for two local area high schools, work with operative and non-operative providers in both a university and private practice setting, and be involved with team coverage for multiple Division 1 college sports teams. I am very happy and proud to have had the opportunity to receive my training with the UConn program."