ORTHOPAEDIC SURGERY RESIDENCY
Where We Work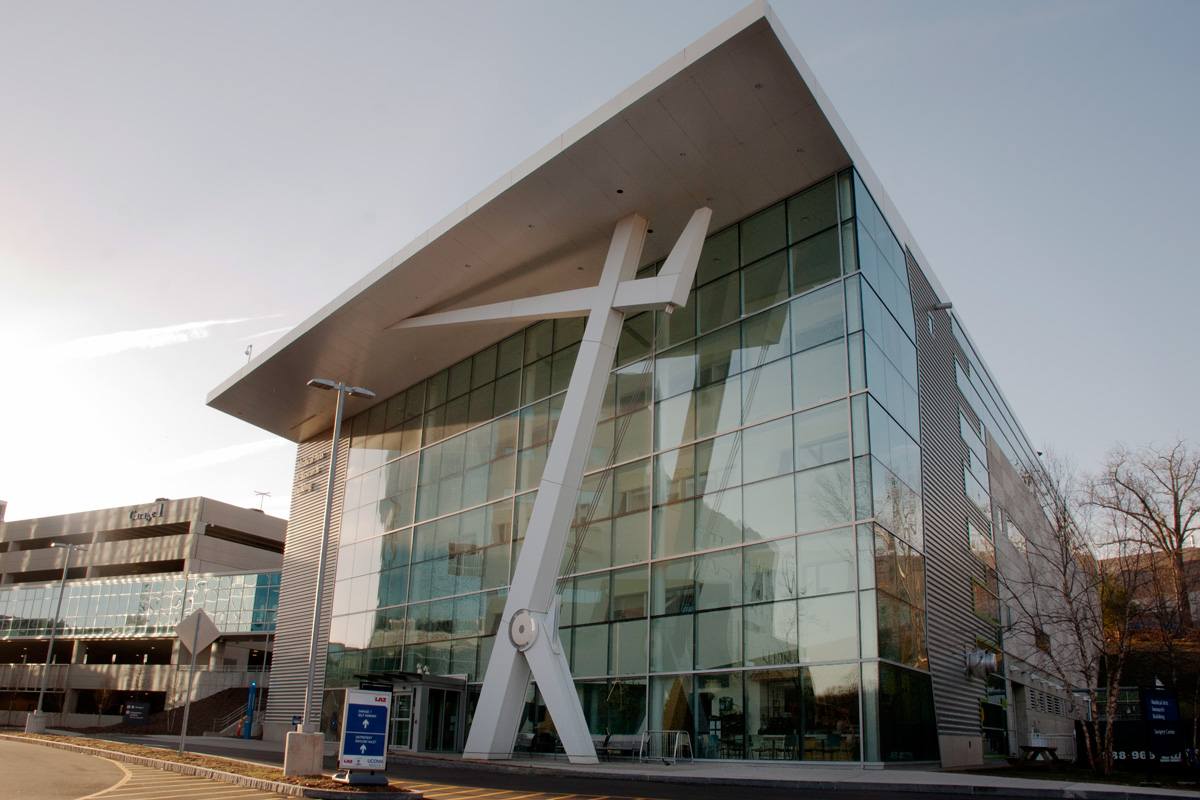 UConn Musculoskeletal Institute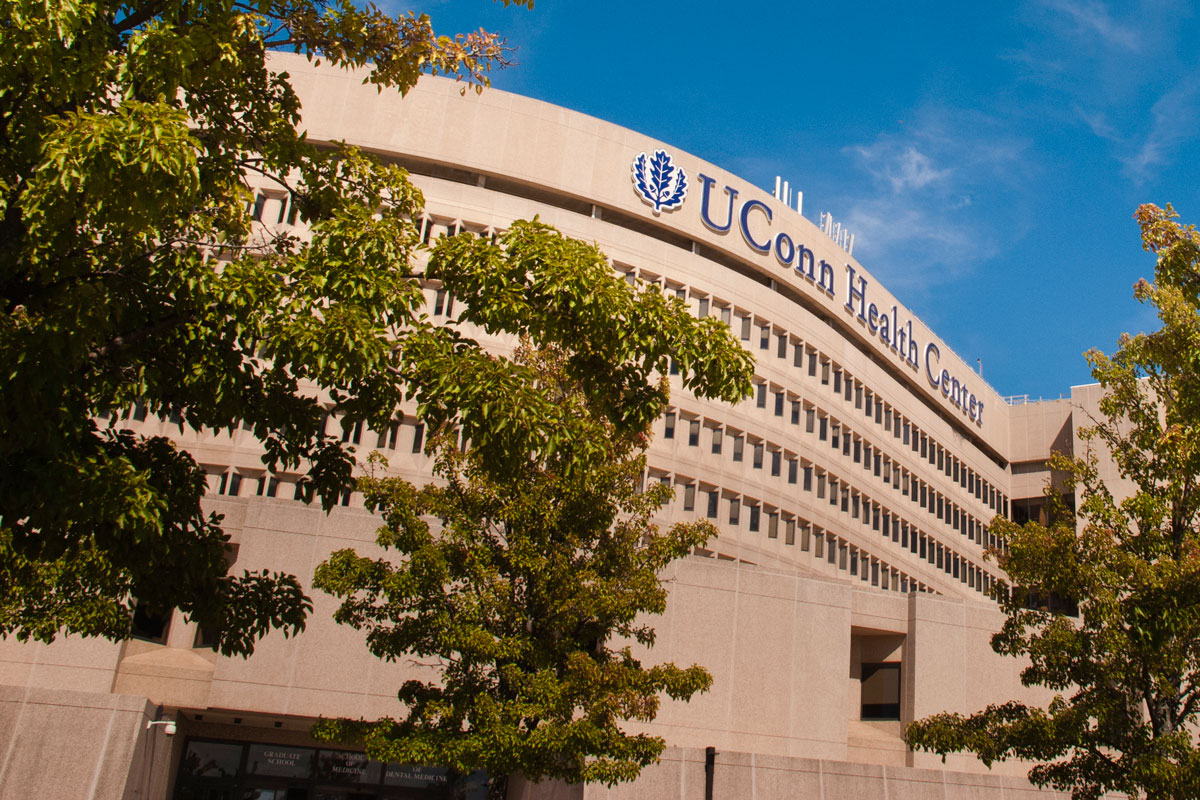 UConn Health Main Building
The residency program, supervised by full-time and voluntary clinical faculty, is academically based at UConn Health with rotations at the Connecticut Children's Medical Center, Hartford Hospital, and Saint Francis Hospital and Medical Center.
Each of the community hospitals has a site director and a teaching service consisting of highly qualified clinical faculty.
Among the affiliated hospitals, there are over 8,500 inpatient operative cases each year.
UConn Health
The John Dempsey Hospital at UConn Health is a university teaching hospital with a focus on patient care along with clinical and basic science research. The entire spectrum of inpatient and outpatient orthopaedic care, across all subspecialties, is treated here. There are seven basic science research faculty in the Department of Orthopaedic Surgery and four clinical faculty have active basic science research labs. In addition, UConn Health has many other laboratories that are committed to various aspects of musculoskeletal basic science research.
The Department of Orthopaedic Surgery has dedicated the Harry R. Gossling Library in memory of the first chairman of the Department of Orthopaedic Surgery. Supported by a philanthropic grant from the Gossling family, the recently renovated library is now a state-of-the-art educational facility. The library and resident resource center is located in the UConn Musculoskeletal Institute.
The UConn Musculoskeletal Institute represents a consortium of services including orthopaedic surgery, comprehensive spine center, osteoporosis center and rheumatology. The building is committed entirely to musculoskeletal care. Radiology and physical therapy are on the first floor, with the Farmington Surgery Center (our outpatient surgical area) on the second, and patient care areas and radiology on the third. The fourth floor is home to the faculty's academic offices, basic science research labs, the Gossling Library, conference rooms, and the Bioskills Laboratory. At the present time, seven residents rotate at this site in orthopaedic oncology, sports medicine, hand and upper extremity, spine, adult reconstruction, bone infection, and foot and ankle. There are three physician assistants and four nurse practitioners who participate in both inpatient and outpatient care.