Our program is designed to train students from diverse disciplinary backgrounds in the cutting-edge research techniques that comprise the interdisciplinary research of modern cell biology. Students are provided with rigorous cross training in areas of mathematical, physical, and computational sciences and biology. Systems Biology students take courses, attend seminars and work on interdisciplinary research projects to broaden and strengthen their abilities to do quantitative cell biology research.
The Systems Biology area of concentration is based within the Richard D. Berlin Center for Cell Analysis and Modeling (CCAM) at UConn Health.
Graduate Students
Bandita Adhikari
Advisor: Reinhard Laubenbacher
Aniruddha Chattaraj
Advisor: Les Loew

Education: MS (Chemistry), IIT Bombay, India
About: Before joining CCAM, Ani worked on building mathematical models of stochastic gene expression in induced pluripotent stem cells. Ani has been building biophysical models of molecular clustering process of multivalent signaling molecules and how this clustering leads to the formation of biomolecular condensates.

Yuezhe Li
Advisor: Yi Wu
Education: BS, Huazhong Univ of Sci & Tech (Wuhan, China); MS, Illinois State University
About: Before joining the graduate program at UConn Health, Yuezhe studied mathematics and statistics and worked on data mining projects. Her research focuses on how primary cilia modulate receptor signaling and tries to establish molecular mechanisms that link diabetes to ciliopathy (a group of rare diseases).
Lauren Marazzi

Advisor: Paola Vera-Licona
Education: BA, Connecticut College
About: Lauren Marazzi is a 5th year MD/PhD student at UConn Health. Before joining UConn Health, Lauren studied Bioinformatics and worked on projects focused on Notch Pathway signaling and transcriptome analysis in ambystoma mexicanum. Her research focuses on quantitative analysis of chemotherapy resistance reversion and cancer reversion in triple negative breast cancer using mathematical modeling and control theory.
Joseph Masison

Advisor: Pedro Mendes
Education: BS Neurobiology and Physiology, BS Computer Science, University of Maryland
About: Joseph Masison is a 4th year MD/PhD student at UConn Health. Before joining UConn Health, he studied neuroscience with bioinformatics and computational modeling. His current research focus is on reproducibility in computational studies and quantitative analysis of duodenal iron metabolism using mathematical modeling.
Milda Stanislauskas
Advisor: Yi Wu
Education: BA/MA Hunter College
About: Before joining the graduate program at UConn Health, Milda worked at a skin disease research center studying Merkel cells, which are mechanoreceptive cells responsible for sensing light touch. Her research interests include how cells sense physical cues from the external environment and convert them into chemical signals, and how these signals affect various cellular processes, and disease pathogenesis.
Thank you to Milda for sharing her humor and drawing skills by adding such great cartoon art around CCAM.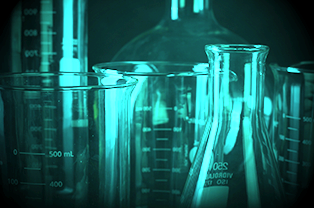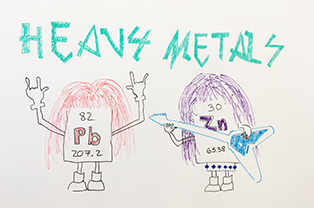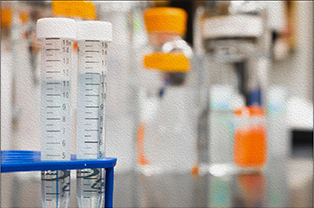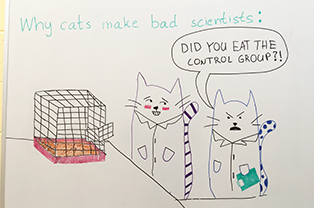 Postdoctoral Fellows
Meagan Cauble
Advisor: Ji Yu
Nizam Ud Din

Advisor: Ji Yu

Education: PhD, (Molecular Biochemistry), Hanyang University, Korea
About: During PhD, Nizam studied the molecular markers which contribute to the enhanced metastatic ability of triple negative breast cancer. After joining CCAM as a postdoctoral fellow in the Yu lab, he used SH2-domain containing protein probes to study the behavior of molecular condensates on the cell membrane via super-resolution imaging STORM. He also developed a multiplexed immunostaining imaging process which overcomes the limitation of conventional immunofluorescent imaging of maximum five targets due to spectral overlap. Currently he is setting up a fluidic system where this multiplexed immunostaining and imaging process will be fully automated.

Prem Shresta
Advisor: Ji Yu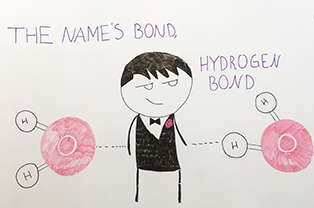 Alumni
| Name | Degree | Year | Advisor | Current Position |
| --- | --- | --- | --- | --- |
| Judy Bloom | PhD | 2020 | Loew/ | |
| Adam Lafontaine | PhD | 2020 | Mayer | Research Associate, Metrum |
| Russel Posner | MD/PhD | 2019 | Laubenbacher | MD student, UConn Health |
| Abhijit Deb Roy | PhD | 2018 | Wu | Postdoc, Johns Hopkins Medicine |
| Clifford Locke | MD/PhD | 2018 | Wu | Internal Medicine Resident, Dartmouth-Hitchcock Medical Center |
| Ahmed Elmokadem | PhD | 2017 | Yu | Research Scientist, Metrum |
| Marc Rigatti | MD/PhD | 2017 | Kafka/Moraru | Emergency Medicine Resident, UConn Health |
| Olena Marchenko | PhD | 2017 | Loew/Dodge  | Bioinformatics Engineer, Simons Foundation  |
| Sofya Borinskaya | PhD | 2015 | Loew | Assistant Professor, Saint Elizabeth University, NJ  |
| Ronghua Yang | MD/PhD | | Loew/Liang  | Internal Medicine Resident, Rutgers Medical School |
| Erika Hoyos-Ramirez | PhD  | 2014 | Loew | Postdoc, Yale School of Medicine  |
| Akeisha Belgrave | PhD  | 2013 | Wolgemuth | Assistant Professor, Harrisburg University |
| Eunji Kim | PhD | 2013 |  Yu | Managing Director, Alzheimer's Consulting & Services  |
| Jonathon Ditlev | PhD | 2012 | Mayer/Loew | Assistant Professor, University of Toronto  |
| Sherry-Ann Brown | MD/PhD | 2012 | Loew | Assistant Professor, Medical College of Wisconsin |