Our program is designed to train students from diverse disciplinary backgrounds in the cutting-edge research techniques that comprise the interdisciplinary research of modern cell biology. Students are provided with rigorous cross training in areas of mathematical, physical, and computational sciences and biology. Systems Biology students take courses, attend seminars and work on interdisciplinary research projects to broaden and strengthen their abilities to do quantitative cell biology research.
The Systems Biology area of concentration is based within the Richard D. Berlin Center for Cell Analysis and Modeling (CCAM) at UConn Health.
Graduate Students
Lauren Marazzi

Advisor: Paola Vera-Licona
Education: BA, Connecticut College
About: Lauren Marazzi is a 5th year MD/PhD student at UConn Health. Before joining UConn Health, Lauren studied Bioinformatics and worked on projects focused on Notch Pathway signaling and transcriptome analysis in ambystoma mexicanum. Her research focuses on quantitative analysis of chemotherapy resistance reversion and cancer reversion in triple negative breast cancer using mathematical modeling and control theory.
Joseph Masison

Advisor: Pedro Mendes
Education: BS Neurobiology and Physiology, BS Computer Science, University of Maryland
About: Joseph Masison is a 4th year MD/PhD student at UConn Health. Before joining UConn Health, he studied neuroscience with bioinformatics and computational modeling. His current research focus is on reproducibility in computational studies and quantitative analysis of duodenal iron metabolism using mathematical modeling.
Milda Stanislauskas
Advisor: Yi Wu
Education: BA/MA Hunter College
About: Before joining the graduate program at UConn Health, Milda worked at a skin disease research center studying Merkel cells, which are mechanoreceptive cells responsible for sensing light touch. Her research interests include how cells sense physical cues from the external environment and convert them into chemical signals, and how these signals affect various cellular processes, and disease pathogenesis.
Thank you to Milda for sharing her humor and drawing skills by adding such great cartoon art around CCAM.
Rotation Students
| Student | Advisor | Project |
| --- | --- | --- |
| Titas Grabauskas | Les Loew | Cluster formation by activated EGF receptors |
| Rudradeep Mukherjee | Pedro Mendes | Simulation of ferritin ferrihydrite core formation |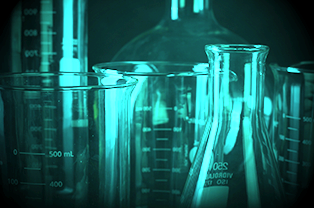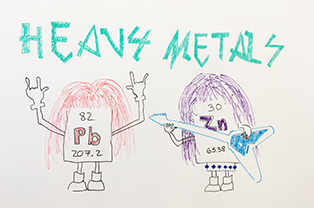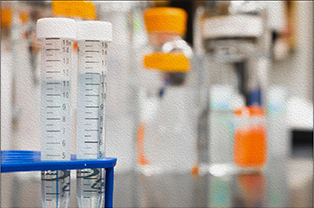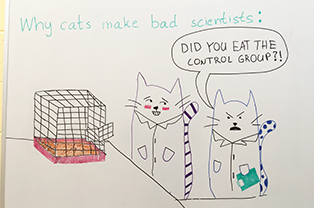 Postdoctoral Fellows
Hasan Baig

Advisor: Pedro Mendes
Education: PhD, Technical University, Denmark
About: Dr. Hasan Baig is working on the development of COPASI software.
Meagan Cauble
Advisor: Ji Yu
Sherli Koshy-Chenthittayil

Advisor: Pedro Mendes
Education: PhD, (Mathematics), Clemson University, South Carolina, USA
About: Dr. Sherli Koshy-Chenthittayil is developing models of mixed-species biofilms.
Sailasree Rajalekshmi
Advisor: Mike Guertin
Prem Shresta
Advisor: Ji Yu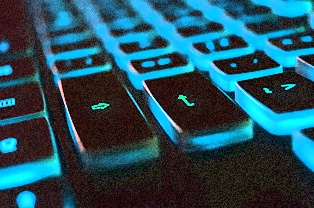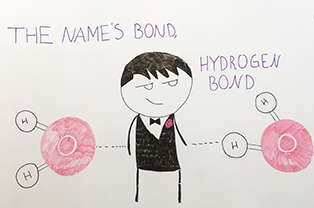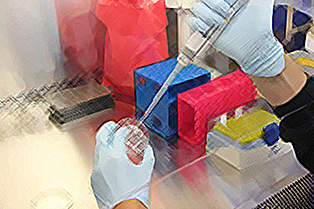 UCONN Undergraduate Student Trainees
Shreedula Balakrishnan
Lab: Vera-Licone

Project: working on tumor reversion in Leukemia using computational biology.

Grace Curley-Holmes
Lab: Mayer/Machida

Project: working on SH2 domain mapping.

Chandrika Dhavala
Lab: Blinov
Project: Visualization of rule-based model.
Amy Flis
Lab: Wu
Jennifer Kim
Lab: Mendes

Project: Identification of chaos in nonlinear models by using global
optimization in COPASI.

Noah Liguori-Bills
**Google Summer of Code Student**
Lab: Blinov

Project:  The Development of ModelBricks website.

Maria Menoutis
**HRP Intern**
Lab: Loew

Project:  Rules that govern the assembly of molecular machines.

Alexa Monroe
Lab: Yan
Nathan Schaumburger
Lab: Blinov

Project: Model of aging phenotypes.

Gavin Till
Lab: Mayer

Project: developing mathematical models to explore the role of membrane receptor clustering in regulation of signaling pathways.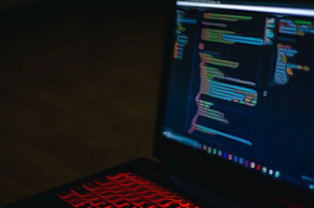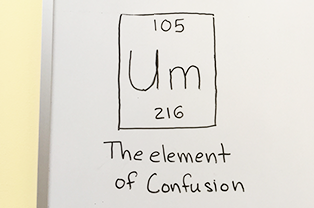 Alumni
Graduate Students
| Name | Degree | Year | Advisor | Current Position |
| --- | --- | --- | --- | --- |
| Aniruddha Chattaraj | PhD | 2022 | Loew | Postdoctoral Fellow, Harvard University |
| Bandita Adhikari | PhD | 2021 | Laubenbacher | Postdoctoral Fellow, Perelman School of Medicine, University of Pennsylvania |
| Yuezhe Li | PhD | 2021 | Wu | Research Associate, Metrum |
| Judy Bloom | PhD | 2020 | Loew | Medical and Scientific Associate, Chameleon Communications International |
| Adam Lafontaine | PhD | 2020 | Mayer | Research Associate, Metrum |
| Russel Posner | MD/PhD | 2019 | Laubenbacher | MD student, UConn Health |
| Abhijit Deb Roy | PhD | 2018 | Wu | Postdoc, Johns Hopkins Medicine |
| Clifford Locke | MD/PhD | 2018 | Wu | Hospital Medicine Specialist, Yale New Haven Health |
| Ahmed Elmokadem | PhD | 2017 | Yu | Research Scientist, Metrum |
| Marc Rigatti | MD/PhD | 2017 | Kafka/Moraru | Emergency Medicine Resident, UConn Health |
| Olena Marchenko | PhD | 2017 | Loew/Dodge  | Bioinformatics Engineer, Simons Foundation  |
| Sofya Borinskaya | PhD | 2015 | Loew | Assistant Professor, Saint Elizabeth University, NJ  |
| Ronghua Yang | MD/PhD | | Loew/Liang  | Internal Medicine Resident, Rutgers Medical School |
| Erika Hoyos-Ramirez | PhD  | 2014 | Loew | Postdoc, Yale School of Medicine  |
| Akeisha Belgrave | PhD  | 2013 | Wolgemuth | Assistant Professor, Harrisburg University |
| Eunji Kim | PhD | 2013 |  Yu | Managing Director, Alzheimer's Consulting & Services  |
| Jonathon Ditlev | PhD | 2012 | Mayer/Loew | Assistant Professor, University of Toronto  |
| Sherry-Ann Brown | MD/PhD | 2012 | Loew | Assistant Professor, Medical College of Wisconsin |
Postdoctoral Fellows
| Name | Year | Advisor | Current Position |
| --- | --- | --- | --- |
| Sulagna Das | 2014 | Yu | Tenure track faculty position at Emory University |
Undergraduate Students
| Name | Program | Year | Advisor | Current Position |
| --- | --- | --- | --- | --- |
| Morgan Neydorff, UConn | Health Research Program (HRP) | 2020 | Acker | Graduated, B.S. in Biomedical Engineering |
| Devin Kot-Thompson, UConn | Health Research Program (HRP) | 2021 | Acker | Completing B.S. in Biomedical Engineering |
| Daniel Fairchild, UConn | PhD Biomedical Science Program, Summer Rotation | 2021 | Acker | PhD Candidate, Biomedical Sciences, UConn Health |
Google Summer of Code Students
| Name | School | Year | Advisor |
| --- | --- | --- | --- |
| Nikita Mahoviya | National Institute of Technology Hamirpur (H.P.), India | 2021 | Blinov and Cowan |