23rd Annual CCB Workshop
Online, May 23 - 25, 2022.
The CCB Workshops provides hands-on help to cell biologists and biophysicists as they develop models of their own systems using Virtual Cell, COPASI or SpringSaLaD software.
Meet Our Keynote Speakers

| | | |
| --- | --- | --- |
| | | |
Click here for more details about this free workshop and learn how to register.
A separate in-person workshop will be held July 25-27, 2022 in Farmington, CT, USA; watch for more details.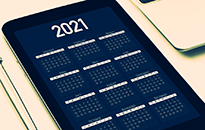 ***Due to COVID-19 Restrictions, all seminars are virtual until further notice.***
CCAM Events are typically held in the CCAM Conference Room, R1673
Cell & Genome Sciences Building (CGSB)
400 Farmington Avenue
Farmington, CT 06030
CCAM Seminars - Thursdays, 12 p.m., September - June.
(Please note calendar for possible time changes.)
CCAM Lab Meetings - Fridays, 12 p.m., year round.