Cardiovascular Advanced Imaging Center
The UConn Cardiovascular Advanced Imaging Center is a joint endeavor between UConn Radiology and the Pat and Jim Calhoun Cardiology Center. At the center, experts in the fields of radiology and cardiology use cutting-edge technologies for the diagnosis and management of cardiac disorders.
Our goal is to provide quality care using the most up-to-date imaging techniques and equipment. We are actively engaged in research with participation in a host of national and international trials, and we work in collaboration with major national academic centers including Massachusetts General Hospital.
If you are a physician interested in ordering an imaging study, our streamlined ordering processes are fast and easy to use. Most patients can be scheduled within a week, and our specialists are always available for a phone consultation if you have questions about which tests are most appropriate for your patient.
Some of the tests performed daily at the Cardiovascular Advanced Imaging Center include:
Transthoracic Echocardiography (TTE)
Transesophageal Echocardiography (TEE)
Exercise Stress Echocardiography
3D Echocardiography
Dobutamine Stress Echocardiography (DSE)
Mobile Echo and Vascular Services
Nuclear Stress Testing
Cardiac MRI
Cardiac CT
Referring Physicians
Referring physicians can reach Dr. Agnes Kim by calling 860-679-3343, or Drs. Clifford Yang and Electra Kaloudis by calling 860-679-1458.
The Pat and Jim Calhoun Cardiology Center Echo lab has been accredited by the Intersocietal Accreditation Commission (IAC) in Echocardiography in the areas of Adult Stress, Adult Transesophageal, and Adult Transthoracic.
The accreditation is given after an extensive, expert review of the operational and technical aspects of the Center and is indicative of compliance with national standards and a commitment to providing quality testing and patient care.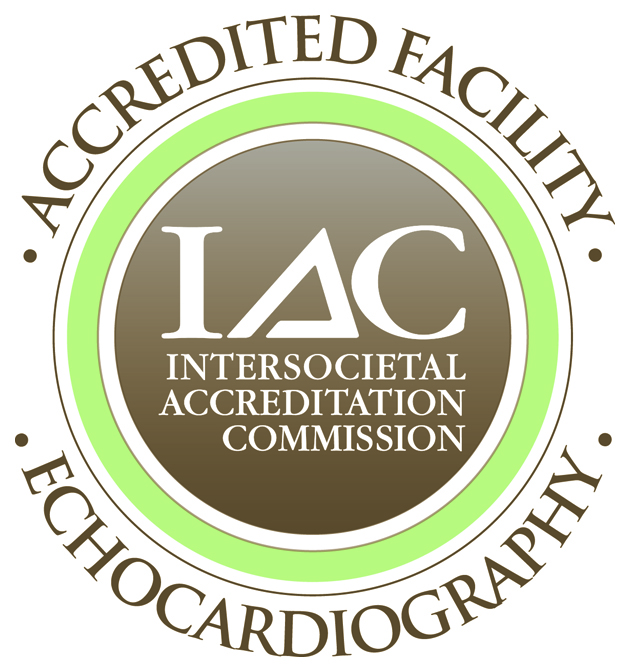 Call To Make An Appointment
860-679-3343