UConn Center on Aging Awarded $7 Million NIH Grant to Support Older Adults Initiative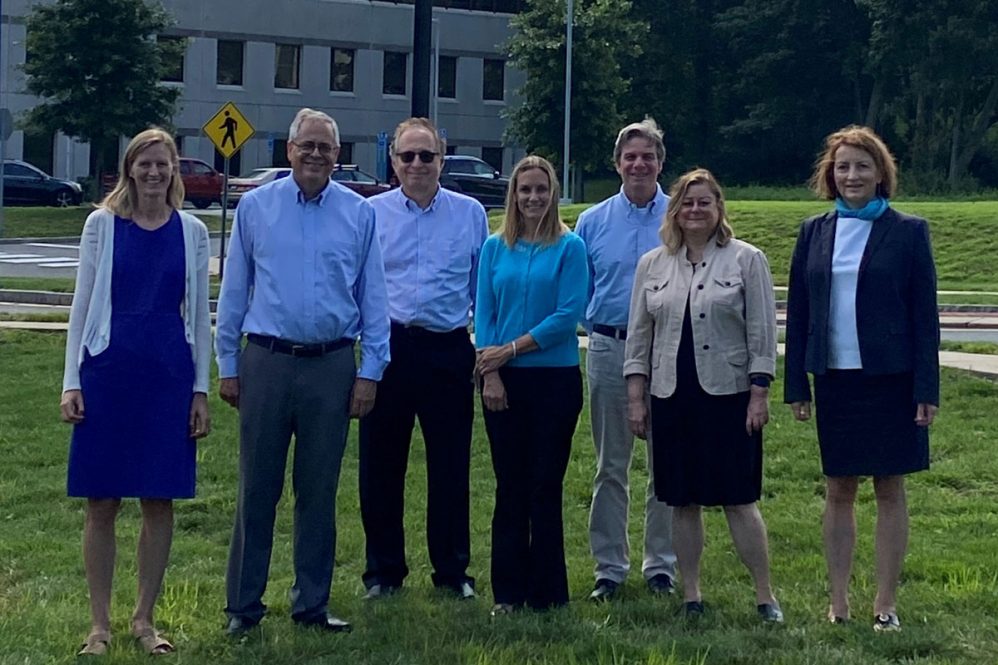 The UConn Center on Aging is now the home of a prestigious Claude D. Pepper Older Americans Independence Center at UConn (UConn OAIC) grant. There are only 14 other "Pepper Centers" of excellence nationwide, named in honor of the late U.S. senator who championed research and education aimed at helping older adults maintain their independence.
Led by Dr. George Kuchel, director of the UConn Center on Aging (and professor, Travelers Chair in Geriatrics and Gerontology), UConn Health was selected in mid-2021 by the National Institute on Aging, part of the National Institutes of Health (NIH), for its strong research program in aging and geriatrics involving a thriving multidisciplinary collective of basic scientists, clinical investigators, behavioral and social scientists, epidemiologists, and clinicians who bring collaborative translational expertise in cellular, genetic, population-based, and clinical sciences.
This highly competitive award and coveted designation includes a $7 million grant, which begins mid-August 2021 and continues through 2026.
According to Kuchel, UConn's Pepper Center will advance the new field of "precision gerontology," which seeks to enhance independence in older adults through approaches designed to better understand the uniqueness of each older individual in a manner that can lead to the design, testing, and implementation of clinical interventions that are more targeted and precise.
"Aging is multifaceted and not 'one-size-fits-all,'" says Kuchel, multiple PI (principal investigator) for the UConn Pepper Center, along with Richard Fortinsky, professor and the Health Net, Inc. Endowed Chair in Geriatrics and Gerontology. "Through more targeted and individualized care, together with newly emerging geroscience-based interventions designed to delay the onset and progression of multiple chronic diseases by targeting biological aging, we can make geriatrics care even more personalized and effective. We are very proud of this important accomplishment, which will take our collective work in aging to the next level."
As Fortinsky explains, "The UConn Pepper Center will provide numerous resources to catalyze the growth of multidisciplinary, collaborative aging-related research – ranging from basic and pre-clinical to clinical, and community-based to population-based research – in a sustained fashion. We're honored that UConn was chosen from among the most elite aging centers in the country for this recognition and endorsement."
Fortinsky adds that he and the UConn Health team are especially interested in approaches that will enhance independence relative to mobility, memory and behavior, host defense and infection, and voiding. Two areas of particular importance among many, he said, involve a collaboration with the UConn Health Disparities Institute to increase participation in such research by older adults from typically under-represented communities, and another with the Jackson Laboratory for Genomic Medicine, to add expertise in human genomics.
In addition to Kuchel and Fortinsky, the UConn OAIC Steering Committee includes Drs. Lisa Barry, Laura Haynes, and Julie Robison (Center on Aging), Blanka Rogina (UConn Health Genetics and Genome Sciences), and David Steffens (UConn Health Psychiatry).