Minimally Invasive Spine Surgery
Our spine team is experienced in the most advanced minimally-invasive surgical procedures. It is our preferred surgical method when possible because of the benefits it offers patients. The minimally invasive procedures we perform range from the removal of herniated disc material to the correction of complex spinal deformities.
Minimally invasive surgery can be faster, safer, and require less recovery time than open spine surgery. The American Association of Neurological Surgeons has identified the following potential benefits:
Reduced risk of infection and postoperative pain
Less blood loss from surgery
Reduced risk of muscle damage since less or no cutting of the muscle is required
Faster recovery and less rehabilitation
Diminished reliance on pain medications after surgery
Smaller incisions that can be less than one inch and no staples or stitches to remove
Better cosmetic results from smaller skin incisions
In addition, some minimally invasive surgeries are performed as outpatient procedures, allowing you to recover at home. In minimally invasive procedures, our surgeons use various technology and approaches to operate with great precision, flexibility, and control.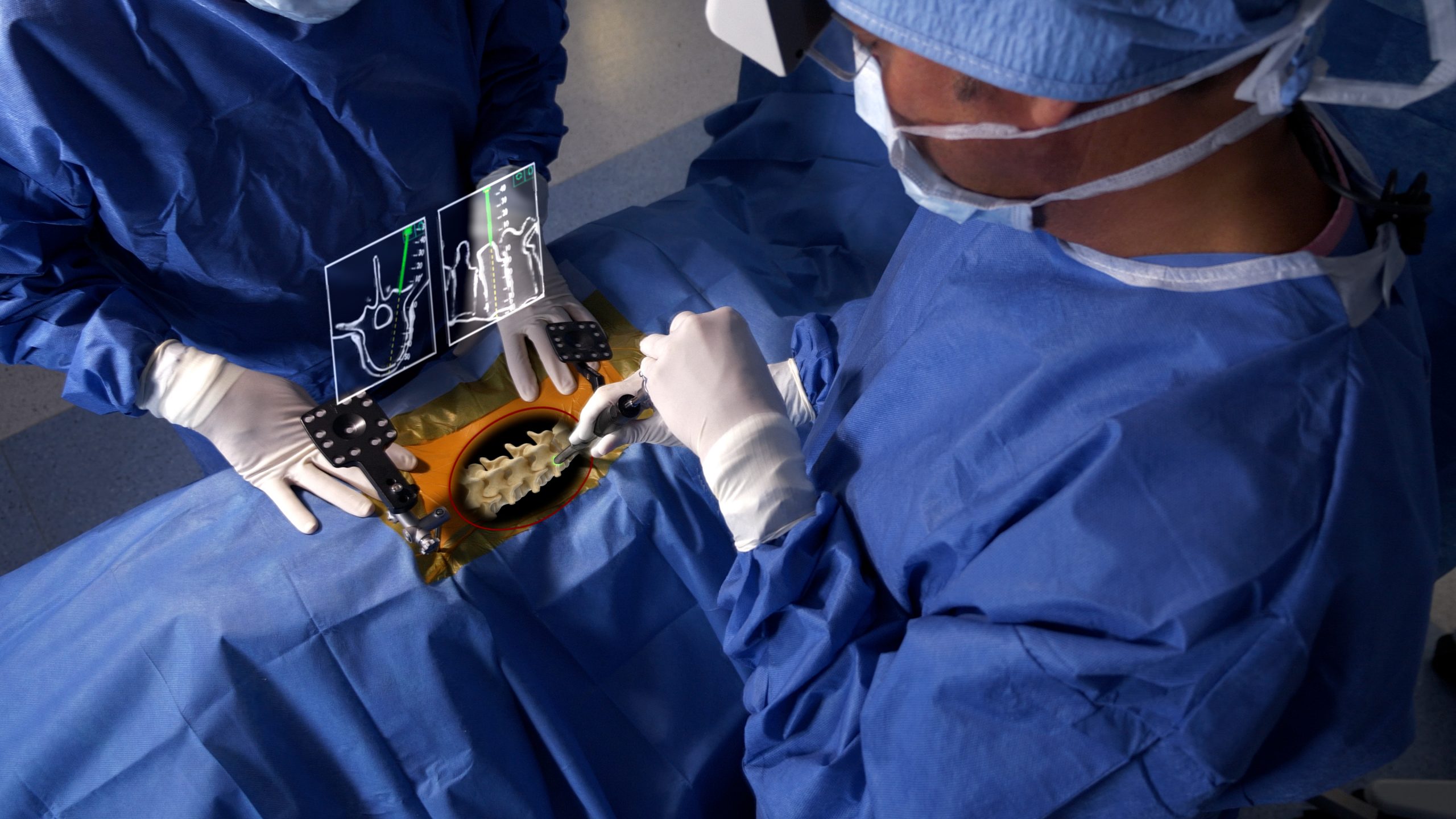 Augmented Reality-Guided Spine Surgery
Some of our minimally invasive procedures utilize augmented reality (AR) to improve safety and efficiency. With AR glasses, your surgeon can see your spine in 3D through the skin during minimally invasive spinal implant surgery. AR-guided spine surgery offers many benefits for both the patient and the surgeon.