Augmented Reality Spine Surgery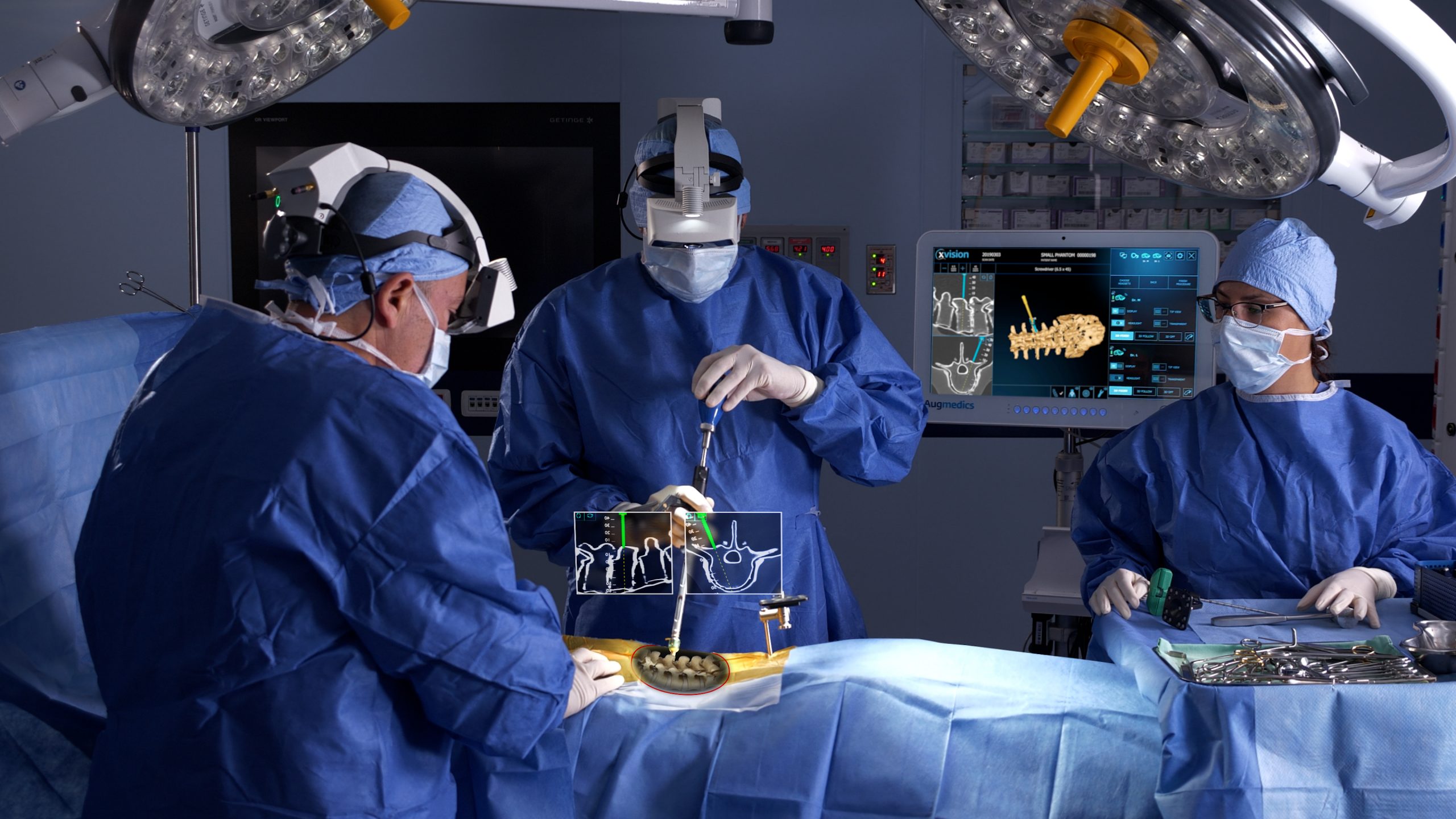 The Future of Spine Surgery Is Here
UConn Health is one of the first in Connecticut to offer groundbreaking augmented reality (AR)-guided spine surgery. Performed using the Augmedics xvision Spine System, AR-guided spine surgery allows surgeons to see your spine in 3D through the skin during minimally invasive spinal implant surgery. This "X-ray vision" allows for better control and visualization, which may lead to easier, faster, and safer surgeries.
How Does AR-Guided Surgery Work?
Augmented reality uses glasses to give your surgeon "X-ray" vision by combining computer-generated images with real-life visuals. AR lets your surgeon know exactly where to place the implants in your unique anatomy and brings a new standard of personalization and care to the operating room. The xvision Spine System is different from other image guidance systems as it keeps your surgeon's focus directly on you, rather than a remote screen.
AR provides numerous benefits for both the surgeon and the patient, such as:
More personalized procedures.
Smaller incisions.
Highly accurate spinal implant placement.
Better control and visualization, which may lead to easier, faster, and safer surgeries.
Less radiation exposure.
The focus is on you, the patient, instead of an overhead screen.
Conditions Treated With AR
Degenerative Disc Disease
Spinal Deformity (Scoliosis/Kyphosis)
Failed Neck and Back Syndrome
Spinal Stenosis
Radiculopathy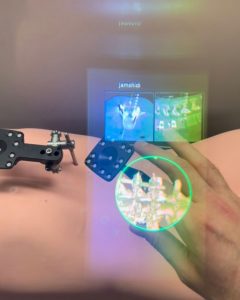 Tech-assisted Spine Surgery Likened to 'X-Ray Vision'
UConn Health's leadership in minimally invasive spine surgery continues with central Connecticut's first 'augmented reality' procedure.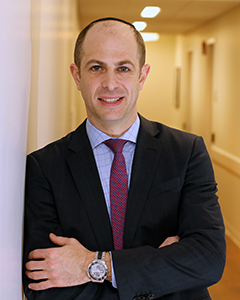 What if Your Surgeon Had X-Ray Vision?
Spine surgeons at UConn Health are using augmented reality technology that provides a 3D rendering of the anatomy, essentially enabling "see-through" surgery. UConn Health is the first in central Connecticut with this suite of tools, which as of July 2022 is the world's largest.
To learn more about AR-guided spine surgery, ask your doctor if surgery with the xvision Spine System is right for you.