Huntington's disease (HD) is an inherited progressive brain disorder whose symptoms are caused by the loss of cells in a part of the brain called the basal ganglia. The damage to these cells affects a person's emotional control, cognitive ability (thinking, judgment, memory) and movement. Symptoms of HD vary greatly from person to person and usually appear between the ages of 30 and 50. However, the disease can strike young children (called juvenile HD) and the elderly. HD can affect males and females of all races all over the world. Common features of HD can be broken down into three categories:
Emotional/Behavioral Symptoms
Cognitive/Intellectual Symptoms
Motor Symptoms
Currently there is no cure for HD, and eventually it is fatal. Symptoms of the disease, however, can be treated with medication and behavioral therapy. In 1993 the gene that causes HD was found. Since then, scientists have been actively searching for treatments to slow down and/or cure HD.
UConn Health's unique Huntington's Disease (HD) Program led by Dr. Glenn Konopaske is helping patients like Kathy and her family living with the inherited progressive brain disorder. See how Kathy is living life to the fullest thanks to UConn Health's multidisciplinary team's care and supportive HD program.
Mission
The mission of the Huntington's Disease Program of UConn Health is to provide care, treatment and education to patients with HD and their families. The HD Program is also charged with being an educational resource to health services throughout the state of Connecticut.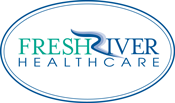 Through a collaborative agreement, we are now providing services at Fresh River Health Care to residents who are patients in the UConn Health Huntington's Disease Program.
HD Caregiver Support Group
The group meets the second Tuesday of each month from 6 to 7:30 p.m. Registration is required. Call 860-679-4441 for more information or to register.