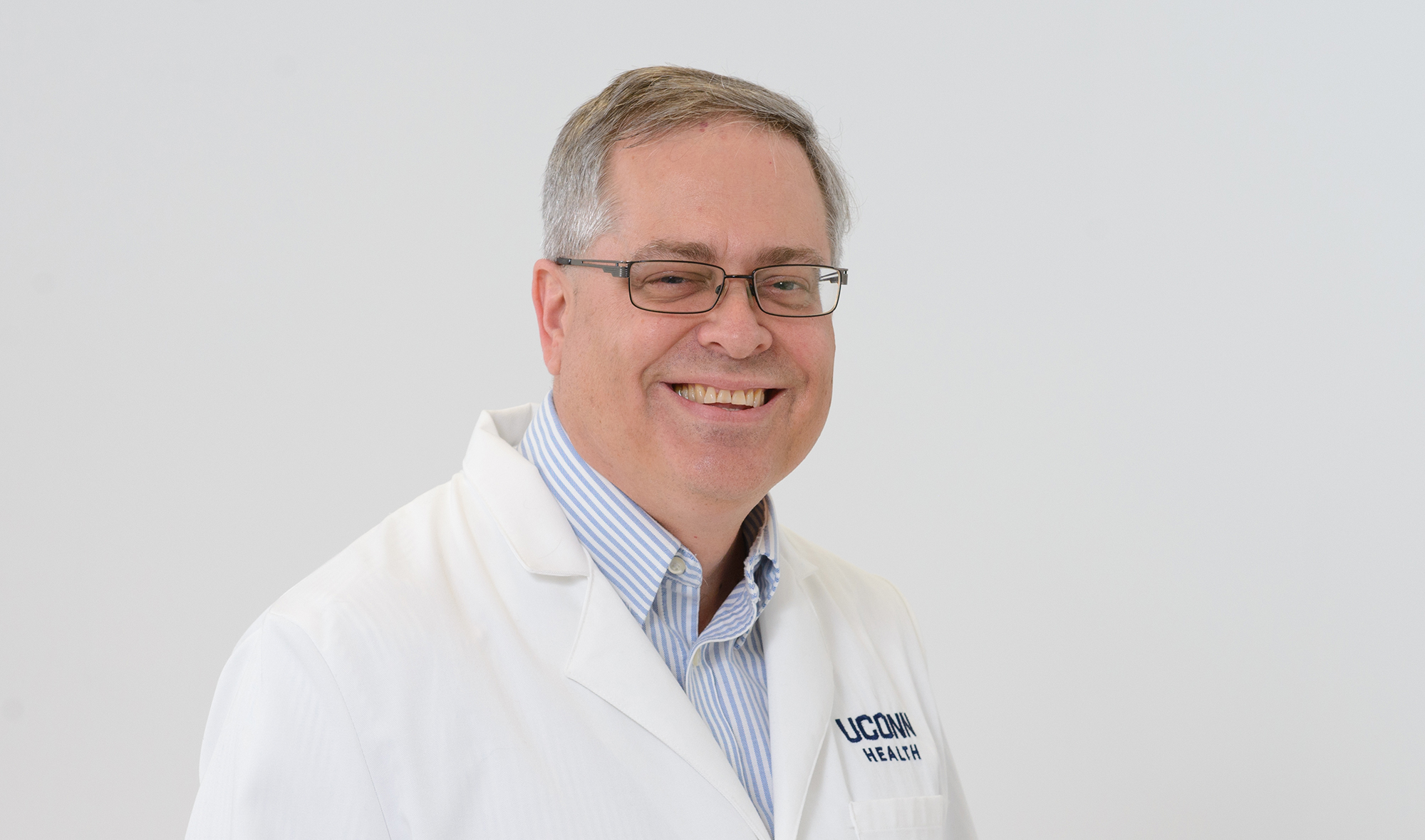 Welcome to the UConn School of Medicine Department of Psychiatry!
This is an exciting time for psychiatry, particularly at UConn. Our field is poised to improve patient care by using evidence-based biological and psychological treatments that relieve symptoms and improve functioning and quality of life. At UConn, our goal is to provide high-quality, state-of-the-art care in both the public and private sectors and train and develop clinicians and clinician-scientists who are clinically adept and culturally sensitive in a variety of settings. We are committed to serving as a resource for the community, state, and federal systems and helping those most in need. Further, we strive to integrate the Department of Psychiatry with primary and specialty care. Our approach is multidisciplinary and focuses on both the individual patient and the family context.
Our faculty are engaged in cutting-edge clinical and basic research that will inform clinical care and the neuroscience and genetics of mental and substance use disorders. UConn Psychiatry's educational and training programs for medical students, residents, and fellows employ models of adult learning. A shared responsibility for learning helps us focus on improving clinical skills and training the next generation of mental health researchers.
From its founding more than 40 years ago, the department continues to evolve as any dynamic academic department should. As the only university-based psychiatry department and training program in central Connecticut, we remain dedicated to the fundamental elements required of a contemporary academic department of psychiatry. With the State of Connecticut-supported Bioscience Connecticut initiative, we have seen improvements to our physical infrastructure, an expansion of our psychiatry faculty, and a new focus on personalized mental health care that will use modern, evidence-informed assessments and advances in genomic science. In addition, we are developing new areas of focus with our Program in Clinical Trials and our Anti-Racist, Trauma-Informed Systems Transformation (ARTIST) program.
While we anticipate with great excitement these new changes, we are also mindful of the need to maintain an excellent foundation for training, clinical service delivery, research, and community outreach that have been the hallmarks of our department.
As you navigate our website, we hope you will be intrigued by what you read. Whether you are looking for clinical care, seeking a training opportunity, or wanting to become involved in research, we hope you will find helpful information on our web pages and will take the time to visit us. Please, give us a call or write us. We look forward to your inquiries and to meeting you!
David C. Steffens, M.D., M.H.S.
Professor and Chair
The Department of Psychiatry shares the mission of the School of Medicine: excellence in clinical service, teaching, and research. We strive to improve the quality of life for people touched by mental illness throughout our community.
As a public institution, we embrace the richness and diversity of our community. We remain committed to preventing and repairing the adverse effects of discrimination, stigma, or inequity due to racism, ableism, immigration status, religion, country of origin, gender or other identity-based biases, particularly (but not exclusively) experienced by Black, Indigenous, and People of Color (BIPOC).
In providing clinical care, we take a population health approach with an equity lens for people across the lifespan. To train the next generation of mental health providers, our faculty serve as role models, mentors, and educators while ensuring respect, inclusion, and equity for all trainees. In our wide-ranging and high impact portfolio of research, we aim to improve the lives of people with mental illness and substance use disorders and reduce disparities while advancing health equity.