Choosing the Right Doctor for Your Child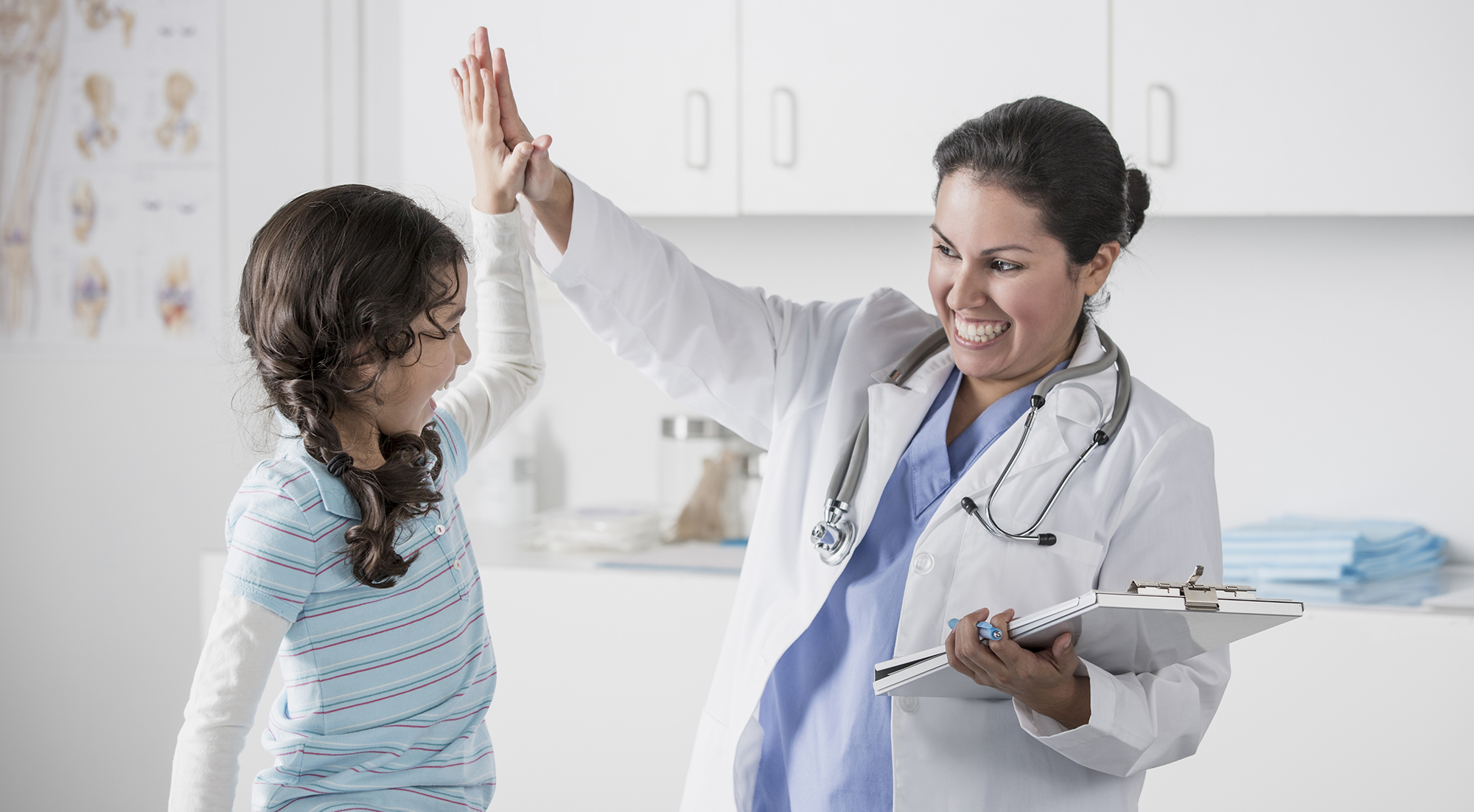 An educated parent is an empowered parent. The more you know about your child's medical conditions, the better positioned you will be to choose the right doctor for your child.
How To Check Credentials
Doctors are increasingly being put to the test. Experts have developed practice guidelines detailing how physicians should address everything from basic preventive care to complex surgical conditions such as adolescent ACL reconstruction and hip arthroscopy.
Each medical specialty has governing bodies that establish educational standards and evaluate the initial and continuing qualifications and knowledge base of their physicians. For example you can find information on orthopaedic surgeons through the American Board of Orthopaedic Surgeons and American Academy of Orthopeadic Surgeons.
Many specialties are broken down into subspecialties that also have organizations which can provide physician information to patients. For instance, you can research foot & ankle surgeons, hand surgeons, sports medicine surgeons, and spine surgeons.
Getting A Referral
Your pediatrician or primary care doctor is a great source of information and he or she may be able to recommend a specialist. For complicated or unusual problems, ask for the name of a recognized expert or search the medical literature to find someone who has published major articles about your problem. Reach out to that expert and ask for the recommendation of a specialist in your area.
Recommendations from friends, families, and co-workers can also be a good way to get a referral. Be sure to ask them specifics such as the doctor's bedside manner, the office experience, availability of staff, ease of booking an appointment, and, if it is a surgeon, the outcome of any surgeries.
Always take a look at the hospital(s) where your prospective doctor operates or admits patients. How is the quality of the hospital? The best hospitals tend to attract the best doctors.
Five Important Questions to Ask
Are you comfortable talking to your doctor? Is your child comfortable? Do you feel comfortable asking all of your questions and opening up to your doctor? In order to have a good experience, you should be able to effectively communicate your concerns.
Does your doctor answer all of your questions? Does she/he provide information in a way that you understand? Do you feel rushed through the office visit? Do you feel comfortable asking all of the questions you have? If you call your doctor's office, do they respond in a timely manner?
When surgery is involved, does your doctor perform the procedure regularly? Studies suggest that experience leads to higher success rates and fewer complications. When selecting a surgeon, remember that caseload may be more important than a surgeon's age. An analysis of Medicare data for nearly 461,000 patients found that surgeons over age 60 who continued to maintain high surgical caseloads had outcomes comparable to surgeons ages 41 to 50.
Is your doctor located in an easily accessible location for you and your family? You shouldn't have to drive a long distance to find a good specialist. This makes the experience more convenient and can improve your rehabilitation. Your doctor will be there to guide your rehab and help if you encounter any problems after surgery.
Have you asked the hard or uncomfortable questions? Ask direct questions. You should not be worried about offending your doctor. It is okay to ask:

Do you feel comfortable performing this procedure?
What complications have you encountered?
Should I see a doctor that is more specialized?
Can I get a second opinion?
Are you board certified?
Second Opinions
If your doctor is hesitant to have you get another opinion, I think they should be avoided. Your doctor should not worry about you seeing another doctor to confirm a recommendation if confident in her/his treatment plan.
How To Be The Best Patient
When seeing a doctor or surgeon for the first time, there are several things that you can bring along to maximize the effectiveness of your child's office visit:
List of your child's current medications, including dosages.
Previous x-rays, MRIs, or CT scans pertaining to the problem that your child is being seen for. It is important to bring the actual images and not just the radiologist's report.
Copies of operative reports and/or clinic notes for any previous surgeries or treatments pertaining to the problem your child is being seen for.