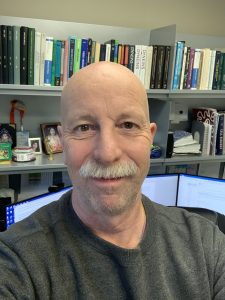 The overall mission of the Department of Molecular Biology and Biophysics at UConn Health is to promote excellence and provide an outstanding environment for research and education. The department offers a highly supportive environment and is committed to promoting a diverse scientific community. Our research is multidisciplinary bridging molecular biology and genetics, biochemistry, biophysics, imaging, and structural, computational and modeling approaches to address fundamental issues in biomedical science.
Research in the Department of Molecular Biology and Biophysics is focused on understanding the basic principles underlying biological mechanisms and is built around several thematic areas including structural and computational biology, biophysics, cellular pathways, cancer biology, and microbiology and infectious disease.  
All MB&B faculty are strongly committed to providing a rigorous training program to prepare our students and postdoctoral fellows for the future by providing them with the skills needed to be successful in academia, industry, education and other areas. This is achieved through the Molecular Biology and Biochemistry Graduate Program, which provides a supportive, interactive and rigorous training experience in biomedical sciences.
Faculty in MB&B manage a number of outstanding core facilities including the Electron Microscopy Facility, the Gregory P. Mullen NMR Structural Biology Facility, the X-ray Crystallography Facility, and the Biophysical Core. MB&B also participates in the UConn Program for Excellence in Structural Biology and promotes interactions between laboratories at the UConn Health and Storrs campuses.
Please do not hesitate to contact us if you have any questions.
Be sure to follow us on twitter@mbbuchc for news, schedule reminders and other useful information. If you have any questions, please do not hesitate to contact us.