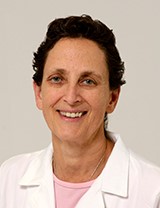 I would like to welcome you to the Hematology/Oncology Fellowship Program at the University of Connecticut, UConn Health. My name is Susan Tannenbaum and I am division chair of hematology/oncology here at UConn and current program director of the fellowship. Jeff Baker is the associate program director. The two of us guide the fellows through their learning and growth as they accomplish their goals of becoming a hematologist/oncologist.
We have many resources and programs available not only within hematology/oncology but also throughout the University of Connecticut. The University itself is one of the top 25 public universities in the nation. The UConn School of Medicine is a significant part of the program and has an average enrollment of 110 students. Interaction between our fellows and medical students in both clinical and educational venues is a strength of the program. Our graduate medical education program is also extensive, especially in the internal medicine specialties, and is rich in opportunities for education and collaboration on clinical and translational projects.
UConn Health has 500 faculty actively engaged in the education of medical students, residents, and fellows. The hematology/oncology program is broken down into two blocks of 18 months. The first 18 months are focused on clinical hematology/oncology and are divided evenly between UConn Health and two larger hospitals in the Hartford area, Saint Francis Hospital and Medical Center and Hartford Hospital. This offers a diverse, comprehensive clinical exposure to specialists in all areas of hematology and oncology. Twelve months of the clinical rotations are outpatient months and there are six months of inpatient experience. The additional 18 months of fellowship can be spent either on a research track, with many research opportunities (see below), or a clinical track. We have multiple clinical programs at our three institutions that not only include expertise in the core fields of hematology/oncology, but also in neuro-oncology, high risk cancer care, geriatric oncology, health care disparities, supportive services/palliative medicine, bleeding disorders, and care of patients with sickle cell disease within the New England Sickle Cell Institute (NESCI). NESCI is an internationally known and is a leader in the development and application of novel treatments for such patients. Additionally, we have recently recruited a new faculty member whose mission is to grow a global oncology program that will offer opportunities for fellows' participation. For further information I direct you to the websites of all three institutions.
In addition to our strong clinical programs, we strongly support a research track with many available resources. At UConn there is more than $164 million of research funding at our undergraduate campus and $93.6 million supporting research at UConn Health. Eighty-two percent of that finding is federally based. Research areas at UConn Health include molecular oncology, immunology and immunotherapy, vascular biology and epidemiology and community medicine to mention just a few. Additionally, we are fortunate to have on our campus the Jackson Laboratories for Genomic Medicine with more than 70 multidisciplinary researchers addressing genomic solutions for cancer and other disorders.
At UConn, we have great depth in clinical, research and educational services and a diverse graduate medical education program and faculty. UConn has what you need to foster your career whether it be based on clinical, translational or basic science opportunities. Even more important than the programs themselves are the faculty who interact with you regularly. All three institutions offer a diverse and outstanding environment for learning with faculty dedicated to a fellow's growth and development. This is what matters most to us who are involved directly in the education program.
Aside from our GME and institutional websites, I refer you to our Policy Manual for more in-depth details of how our program runs. Please do not hesitate to call or email if you have further questions.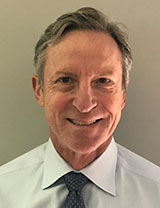 My name is Jeff Baker and I am Associate Director of the fellowship program. I have practiced clinical hematology/oncology for more than 25 years in the Hartford area. This has included time at all three of the institutions that are involved in the fellowship. I work closely with Dr. Tannenbaum to shape the fellow's experience here at UConn. In particular, I work collaborate with the clinical faculty at Hartford and Saint Francis to optimize the fellow's clinical experience at their institutions.
I agree wholeheartedly with Dr. Tannenbaum's comments above. The strength of the UConn fellowship program lies in the variety and depth of learning experiences that are available. It offers a great deal of versatility to the fellow, allowing access to a diverse variety of careers after graduation. I am ready, willing and able to offer support and guidance to the fellows during their time at UConn. Please don't hesitate to call or email with further questions.