A mammogram is a low-dose, digital X-ray of the breast tissue using computer-aided detection (CAD) to help radiologists identify abnormalities in breast tissue. A mammogram can be used for screening purposes to look for changes in the breast tissue of a woman who isn't experiencing any symptoms. If symptoms are present such as a lump or pain, a mammogram can also be used for diagnostic purposes.
The age to start screening for breast cancer depends upon your individual risk factors. Talk to your doctor to evaluate your breast cancer risk to decide when you should begin getting mammograms.
Monday and Friday: 7:45 a.m. to 4:30 p.m.
Tuesday thru Thursday: 7:45 a.m. to 7 p.m.
Saturday: 8 to 4:30 p.m.
What You Need To Know Before Your Exam
Typically a mammogram will take approximately 20 minutes.
Don't use deodorant, lotion, perfume, or powder on the day of your exam.
Wear a two-piece outfit, as you will be asked to remove clothing and jewelry from the waist up.
The results of your mammogram will be available within 24-72 hours.
Please do not bring children under age 12 to your appointment.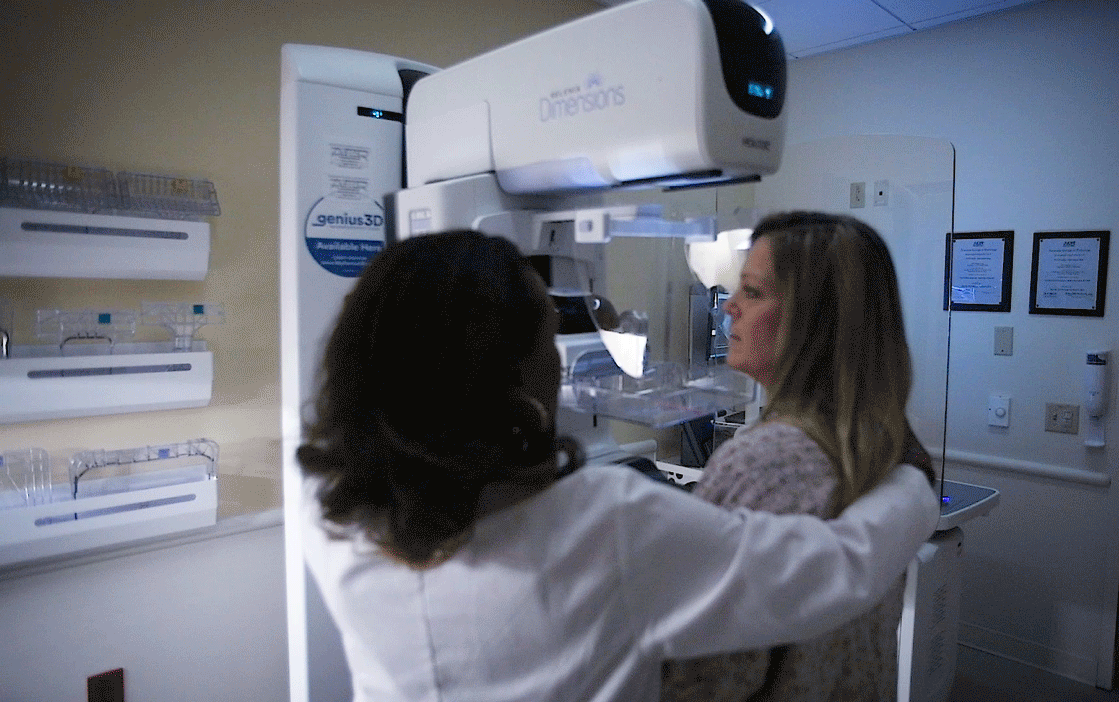 The mammogram machine will be repositioned several times during your exam.
3D Mammography (Tomosynthesis)
UConn Health is proud to be the first health care provider in the region to offer women the latest technology in the fight against breast cancer.
Early detection is the best defense you have against breast cancer. 3D mammography or tomosynthesis provides doctors with a clearer, more detailed view of breast tissue and can lead to easier and earlier breast cancer detection. The state-of-the-art technology takes images of the breast from multiple angles and helps radiologists pinpoint the size, shape, and location of abnormalities. 3D mammography helps doctors:
Detect abnormalities that aren't detected by traditional mammograms
Deliver more detail and accuracy providing women with more peace of mind