Our primary care practice focuses on prevention, wellness, screening, and ongoing management of medical problems.
Our physicians are board-certified in internal medicine and have varied specialty interests, including family medicine, infectious diseases, diabetes, and women's health. Whether you are new to the area, changed insurance plans, or just want a new physician, we can help. Visit Primary Care site.
Family Medicine
Infectious Diseases
Diabetes
Women's Health
"The incredibly professional staff just keeps me coming back. They're just so personal. I feel like I receive the best care here at UConn. I wouldn't go any other place."
— Jayson Dinielli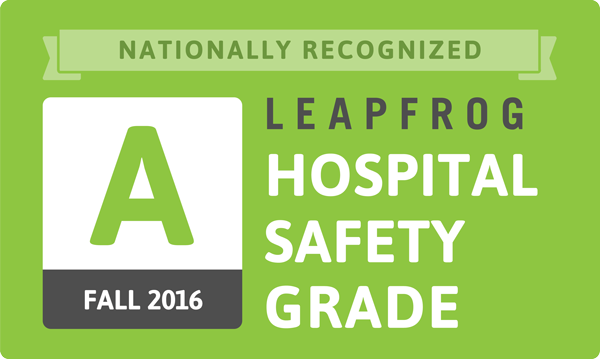 The Leapfrog Group
UConn John Dempsey Hospital has been awarded an "A" rating by the independent hospital watchdog The Leapfrog Group. The group rates hospitals on the A, B, C, D and F scale, rating them on errors, injuries, accidents, and infections. The Hospital Safety Score is the gold standard rating for patient safety, compiled under the guidance of the nation's leading patient safety experts and administered by The Leapfrog Group, the first and only hospital safety rating to be peer-reviewed in the Journal of Patient Safety. The Hospital Safety Score is free to the public and designed to give consumers information they can use to protect themselves and their families when facing a hospital stay.