The faculty, residents, students, and staff of the UConn School of Dental Medicine are here to provide you with the best dental treatment available.
UConn Health is a vibrant, integrated academic medical center that is entering an era of unprecedented growth in all three areas of its mission: academics, research, and clinical care. A commitment to human health and well-being has been of utmost importance to UConn Health since the founding of the University of Connecticut schools of Medicine and Dental Medicine in 1961. Based on a strong foundation of groundbreaking research, first-rate education, and quality clinical care, we have expanded our medical missions over the decades. In just over 50 years, UConn Health has evolved to encompass more research endeavors, to provide more ways to access our superior care, and to innovate both practical medicine and our methods of educating the practitioners of tomorrow. Visit the Dental site.
"My teeth were bad; I mean totally neglected. It was just time to take control and not be ashamed of the way I looked ... a smile is everything, as they say. I just took a ride up here to see what it was like and fell in love ... I wish I came here sooner!"
— Walter Subotkowski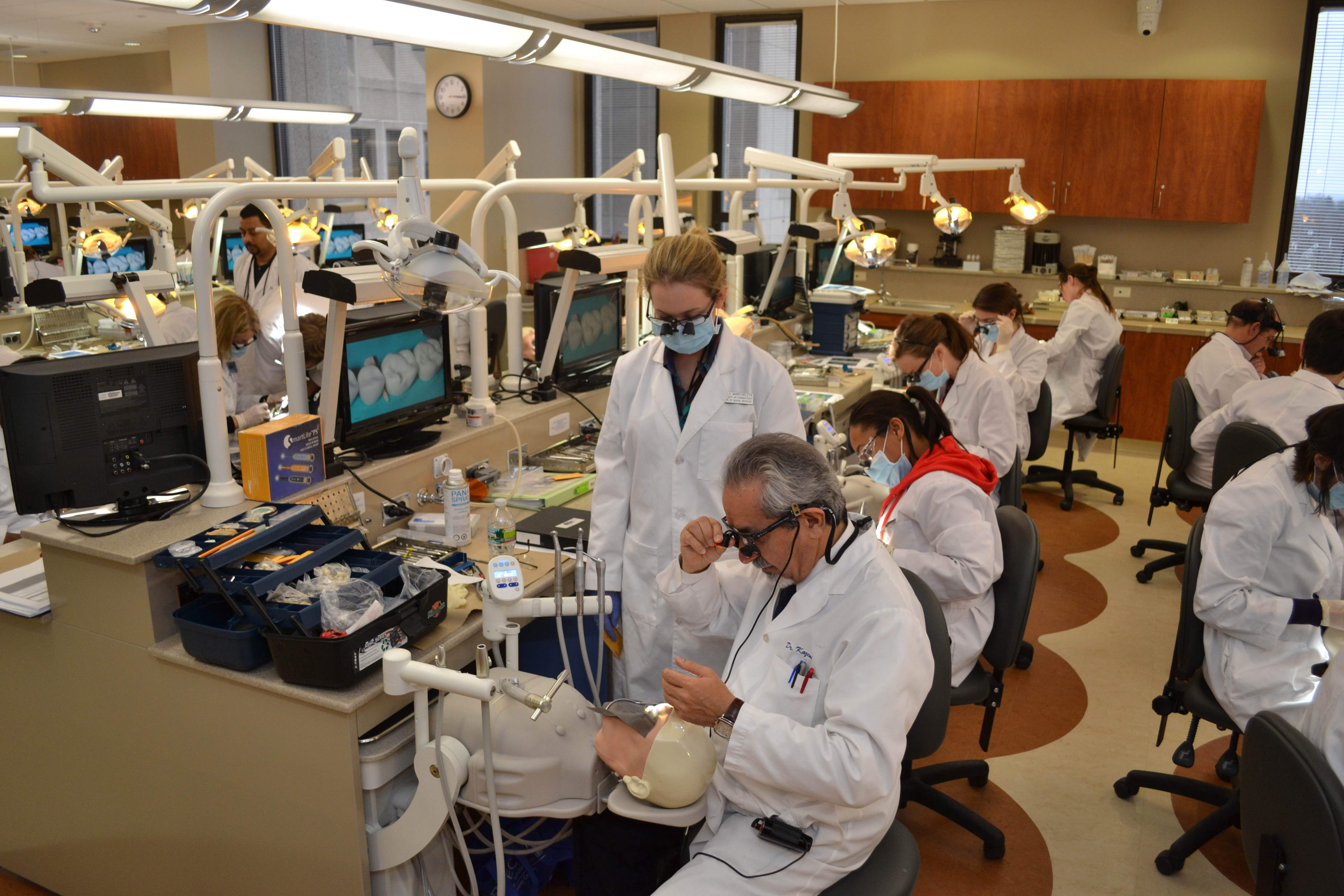 Winner of the 2016 William J. Gies Award for Outstanding Achievement by an Academic Dental Institution
ADEAGies Foundation
The School of Dental Medicine is home to more than 70 full-time faculty, 110 staff, and 167 dental students. The School offers a full-range of clinical dental services and last year, provided care for nearly 75,000 dental patients.
The Gies Award for Outstanding Achievement by an Academic Dental Institution recognizes worthy and socially commendable actions that make a substantial contribution to oral health and dental education.