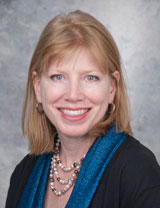 Our mission in the Department of Medicine at UConn Health is to garner knowledge through research that changes practice, to provide the best possible care to our patients, and to train the world's finest medical scientists and clinicians for the future. Our goal is to sustain a collaborative community in which cutting edge research drives patient care and education.
The department is comprised of 12 divisions and five centers which include Cardiology, Endocrinology, Gastroenterology, General Internal Medicine, Geriatrics, Hematology/Oncology, Hypertension, Infectious Disease, Nephrology, Occupational Medicine, Pulmonary and Critical Care Medicine, Rheumatology, Pat and Jim Calhoun Cardiology Center, Carole and Ray Neag Comprehensive Cancer Center, Center on Aging, Center for Public Health and Health Policy, and Center for Molecular Medicine.
Our team consists of approximately 165 faculty members employed by UConn Health, as well as 135 faculty from affiliated institutions, and over 350 community based clinical faculty. Our department fosters an environment where patient care is a constant focus. We have approximately 120 residents in the categorical internal medicine program, and 51 in the primary care residency program. More than 376 medical students are trained annually on clinical rotations. By supporting the development of innovative and new educational curriculum, advancement in technology and interdisciplinary collaboration, we strive for integrity, equity, collaboration, compassion and scholarship in training the next generation of physicians.
The department has approximately 12,250 square feet of dedicated research space in which to conduct scientific studies. Thanks to the Bioscience Connecticut initiative, the next few years will bring improvements to our physical infrastructure, expansion of our medicine faculty, and a new focus on personalized health care that will use modern, evidence-informed assessments and advances in genomic science.
I invite you to tour our website and learn about our many offerings and opportunities in patient care, training and education, and research.
Cheryl Oncken, M.D.
Professor of Medicine
Chair, Department of Medicine