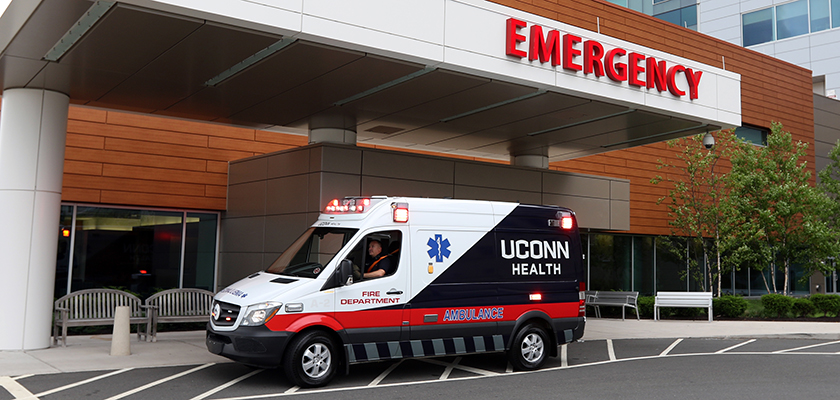 When you need medical help in a hurry, expert 24-hour emergency care is available at UConn Health. You can be confident that our staff is dedicated to providing the care that you expect from a university hospital — quickly and efficiently. Our team of board-certified emergency medicine physicians, medical specialists, highly trained nurses, and medical assistants are on duty 24 hours a day, every day, to meet your family's emergency medical needs. Visit Emergency Department site.
A statement from David B. Banach, M.D., M.P.H.
UConn Health performs travel-related screenings for all patients in urgent care and the Emergency Department. Our healthcare providers are screening all of our patients in urgent care and the Emergency Department according to the CDC Guidelines. In accordance with the CDC guidance any patient under investigation for the novel coronavirus will receive care in a private room, ideally an airborne isolation room if available using Airborne and Contact Precautions, including eye protection and a mask.
If you are experiencing flu-like symptoms, please visit our emergency room or one of our urgent care locations today.