Free Treatment for TMJ Pain
This federally funded research project provides non-surgical treatments to persons with pain in the area of the TMJ. The purpose is to test a new treatment approach. All volunteers will get an X-ray of the face, and will receive a splint (a mouth guard), plus non-steroidal anti-inflammatory drugs (like Advil), and weekly monitoring, as well as additional instruction in coping and managing the pain of temporomandibular dysfunction (TMD).
Patients will receive one of several psychosocial similar treatments. Among the cognitive-behavioral strategies used are relaxation, general stress management, and cognitive coping skills. Treatments will be conducted in 6 one-hour weekly sessions, and some patients will be followed for a year after treatment is over, depending on the treatment assigned.
All treatment is provided free of charge. In addition to treatment, all participants are also asked to monitor their jaw pain, mood states, and coping behaviors using a special cell-phone application prior to, during, and following treatment.
This research is being conducted at UConn Health in Farmington, CT.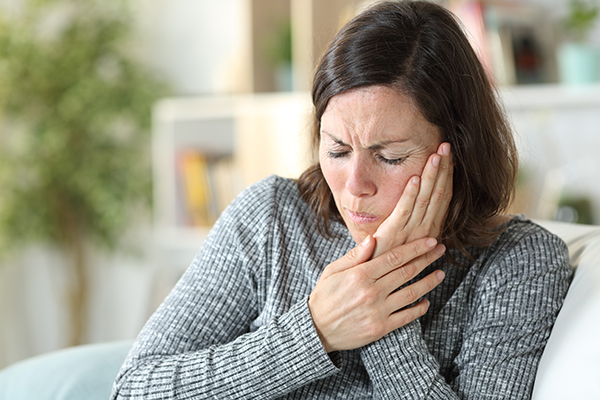 Those eligible for participation must meet the following conditions:
TMD-related pain for at least 3 months.
Must live in proximity to UConn Health, Farmington, CT, to allow for treatment, monitoring of progress, and follow-ups.
Call us at 860-679-2745 and leave a message for the project team.
Your call will be returned within 24 hours.
Behavioral Research Programs
UConn Health
263 Farmington Avenue
Farmington, CT 06030-3910
Funded by the National Institute on Dental and Craniofacial Research.
Principal Investigator: Mark Litt, Ph.D.
IRB Number: 20-045-2