MDelta Test Item Writing for LEAP Assessments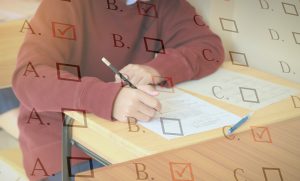 Description: This activity assists in the streamlining exam building efforts for LEAP assessment in the MDelta Stage 1 curriculum and in our efforts to write additional exam questions for our assessment pool. The workshop includes an instructional update on writing USMLE Step 1 style MCQs as well as effective SAQs, followed by the opportunity for participants to start to write questions on their specific content material and objectives and then have the opportunity to review those questions among your team of faculty.
Target Audience:  MDelta Stage 1 Faculty who develop and deploy content in Stage 1 curriculum.
Learning Objectives:  Participants will (be able to):
Write their course specific multiple-choice questions (MCQs) patterned after USMLE Step 1 format and style.
Write their course specific short answer questions (SAQs) to include an appropriate model answer and scoring rubric.
Discuss those newly created MCQs and SAQ's in a collaborative team for use on MDelta LEAP exams.
Activity Administrators
Christine McNally
Academic Curriculum Manager for Assessment
cmcnally@uchc.edu
Rebecca Green
Administrative Program Coordinator for Assessment
regreen@uchc.edu
Darice Schroeder
Administrative Program Assistant
schroeder@uchc.edu