The Clinical Research Center (CRC) provides support across the full spectrum of patient-oriented research and is the cornerstone for clinical research at UConn Health. Our staff can provide investigators with the resources they need and help make it easier to get and stay engaged in research. CRC support is available to all UConn Health researchers who have a need for CRC resources and who will conduct clinical research of scientific merit.
Examples of what the CRC Clinical Core can provide are as follows: assistance with preparing IRB submissions, screening and recruitment, conducting study visits, sample processing/storage/shipping, investigational drug administration and informatics.
Studies funded by federal sources, foundations, industry and other sources are welcome. CRC collaborates with UConn Health's Office of Clinical and Translational Research (OCTR) to navigate the intricacies of budget and contract negotiations as well as the complexities of research financial compliance.
Investigators are encouraged to contact the Clinical Core Nurse Manager to discuss the process for requesting CRC resources and the particular needs of their study. The CRC is dedicated to continuing to foster and optimize clinical research at UConn Health.
Location
CRC is located in the main lobby of the Connecticut Tower, just past the main Information Desk. Our outpatient facility includes a reception and waiting area, seven exam rooms (one negative pressure), lab specimen processing laboratory (with countertop refrigerated centrifuge), dirty utility room, two in-suite handicap-accessible bathrooms and staff office space.
Services
Screening/recruitment
Informed consent process
Study visits
Subject teaching
Phlebotomy/specimen collection
Investigational drug administration
Special testing/procedures
Other data collection (e.g., questionnaire administration, assistance with self-administered computerized questionnaires)
Study coordination
IRB submissions
Regulatory binder creation/maintenance
SAE/AE tracking and reporting
Case Report Form (CRF) design
Research record chart assembly and maintenance
Medical exam room use
Staff


Elizabeth Laska, BSN, RN
Nurse Manager
Phone: 860.679.1707
Email: laska@uchc.edu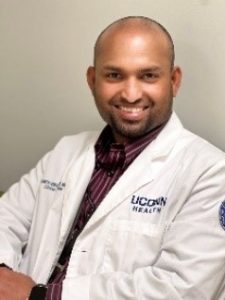 Sumith Abraham Varghese, MSN, BSN, RN
Research Nurse
Phone: 860.679.4903
Email: abrahamvarghese@uchc.edu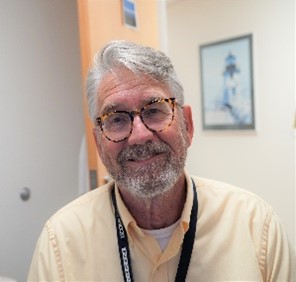 Paul Appleton, MD, CCRP
Clinical Research Assistant 3
Phone: 860.679.3088
Email: pappleton@uchc.edu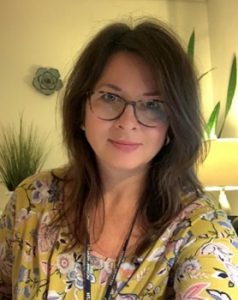 Megyn Clement, DA, CCRP
Clinical Research Assistant 3
Phone: 860.679.4995 / 860.679.1751
Email: mclement@uchc.edu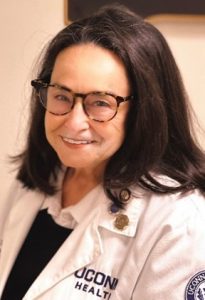 Kathleen Curley, BS, RN, CCRP
Research Facilitator
Phone: 860.679.2633
Email: kcurley@uchc.edu


Adam Flores, BS
Clinical Research Assistant 1
Phone:860.679.8074
Email: adflores@uchc.edu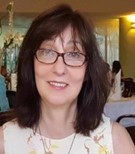 Slawa Gajewska, MA, BEc, MEc, CCRP
Clinical Research Assistant 3
Phone:860.679.2939
Email: gajewska@uchc.edu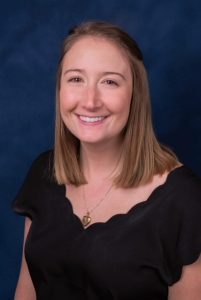 Kristen Grandonico, BS, MPH
Clinical Research Assistant 1
Phone:860.679.6080
Email: grandonico@uchc.edu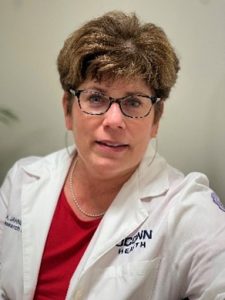 Catherine Jahne, BSN, RN
Clinical Research Assistant 3
Phone: 860.679.1138
Email: jahne@uchc.edu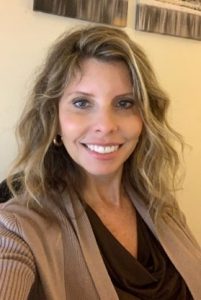 Sheila Thurlow, MSN, RN, CCRP
Research Facilitator
Phone: 860.679.4637
Email: thurlow@uchc.edu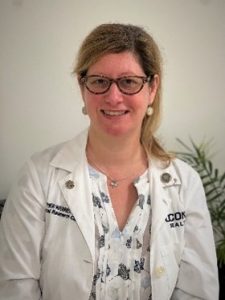 Heather Warren, BA, BSN, ADN, RN-BC
Research Nurse
Phone: 860.679.1658
Email: hwarren@uchc.edu