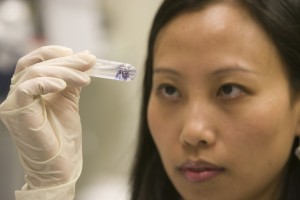 To initiate the CRC application process, submit the following required documents electronically to Lisa Godin, CRC administrative program coordinator:
Research Protocol
Principal Investigator (PI) Curriculum Vitae (CV) or Biosketch
Documents related to the IRB application:
a. Appendix A (specific resources you are requesting from the CRC)
b. Appendix B (Data and Safety Monitoring Plan)
c. Informed consent form and HIPAA authorization
d. IRB application form
e. IRB approval letter
Reviews/critiques from the funding agency (e.g., NIH Summary Statement). Provide the PI's response, if applicable. Provide results of any other scientific reviews that have been conducted.
Award letter and approved budget from the funding source(s), including the budget detail and/or budget justification for the entire funding period.
UConn Health Budget Workbook summary or memo, if applicable.
In your email to Ms. Godin, please also include a statement that you agree to allow CRC to view your study documents in the electronic IRB submission system.
Document unavailable? If so, please state which document(s) are unavailable in a cover memo (or in the body of the email addressed to Ms. Godin) and forward the document(s) to CRC as soon as possible. You may apply to CRC at any time, even if a required document is not available at the time of CRC application. Please be aware that the unavailability of certain documents may delay the CRC review of your application for resources. For externally-funded projects, a final executed contract needs to be in place prior to the CRC providing resources.
Change in resource needs? Submit a Change to Protocol to Ms. Lisa Godin according to the posted deadlines to request a change in resource needs for your existing approved and ongoing protocol.
More questions? See FAQs for questions related to applying for and using CRC resources. See Forms for required forms.