Current Members
---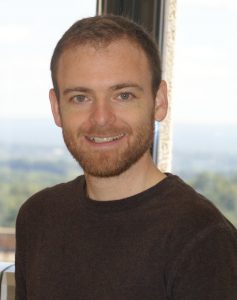 Jeremy Egbert
Assistant Professor (In Residence)
Phone: 860-679-2677
Email: egbert@uchc.edu
---

Leia Shuhaibar
Assistant Professor (In Residence)
Phone: 860-679-2677
Email: shuhaibar@uchc.edu
---
Corie Owen
Ph.D. Biomedical Science Student
Phone: 860-679-3476
Email: coowen@uchc.edu
I am a graduate student in Cell Biology working in Dr. Jaffe's lab. I previously completed my M.S. in Agriculture working with Dr. Fernando Campos-Chillon on the metabolism and cryopreservation of in vitro produced cattle embryos. During my Master's, I became interested in the oocyte and how meiotic arrest is maintained within the ovarian follicle. Now, I study the luteinizing hormone receptor expression and the signaling pathways that are activated when luteinizing hormone binds to its receptor.
---
Tracy Uliasz
Research Assistant 3
Phone: 860-679-3476
Email: tuliasz@uchc.edu
I am a research assistant in the Department of Cell Biology working jointly in the labs of Dr. Laurinda Jaffe and Dr. Lisa Mehlmann. Both labs are interested in the signaling pathways that regulate meiotic cell cycling. In the Jaffe lab, I have been involved in the study of the regulation and activity of guanylyl cyclase (NPR2) and its ligand CNP, which function to maintain high levels of cGMP in the ovarian follicle and meiotic arrest of the oocyte. We are investigating how luteinizing hormone regulates this system to cause meiosis to resume. In the Mehlmann lab the work I am involved in is focused on how the signaling pathway of the constitutively active GPR3 receptor regulates cAMP levels which is also involved in the maintenance of meiotic arrest.
---
Luisa Lestz
Research Assistant 1
Phone: 860-679-3476
Email: lestz@uchc.edu
I began working as a research assistant in Dr. Jaffe's lab this past summer (in July 2019). Since then, I've been learning and practicing many new techniques from operating a confocal microscope to genotyping mice to presenting statistical analyses using GraphPad Prism. I received my bachelor's degree from Trinity College where I majored in Biology and Hispanic Studies. I also spent two summers working in Dr. Daniel Blackburn's lab studying lizard, turtle, and alligator eggs. Using a scanning electron microscope and light microscopy techniques, we wanted to know how these organisms organize a network of blood vessels to absorb nutrients from the yolk. I look forward to continue doing research here at UConn Health!
---
Guy Myette
Research Assistant 2
Phone:
Email: myette@uchc.edu
---
      
Past Lab Members
Seth Lapuk (Postbac, 1982-1983), Pediatric Cardiologist, Connecticut Children's Medical Center, Hartford, CT, and Associate Clinical Professor of Pediatrics UConn School of Medicine
Ana Iglesias (Postbac, 1983-1984), Professor, Universidad Politechnica de Madrid, Spain
Lyanne Schlichter (Postdoc, 1983-1984), Professor, University of Toronto, Canada
Lavinia (Muncy) Ross (Research Assistant, 1984-1990, 2001-2003), Musician, Sweet Home, OR
Doug Kline (Postdoc, 1985-1988), Emeritus Professor, Kent State University
Paul Turner (Ph.D., 1987), Field Applications Specialist, Affymetrics
Kazuyoshi Chiba (Postdoc, 1988-1989), Professor, Ochanomizu University, Tokyo, Japan
Fraser Shilling (Postdoc, 1991-1993), Co-Director, Road Ecology Center, University of California, Davis
Chris Gallo (Postdoc, 1991-1995), Director, BioProcess Research and Development, Pfizer, Andover, MA
David Carroll (Ph.D., 1996), Professor, Florida Institute of Technology
David Serwanski (Research Assistant, 1995-2002), Retired
Linda Runft (Ph.D., 2000), Medical Writing Senior Manager, Amgen Inc.
Lisa Mehlmann (Postdoc, 1996-2001), Associate Professor, UConn Health Center, CT
Andrew Giusti (Postdoc, 2000-2002), Deceased
Rebecca Kalinowski (Ph.D., 2004), Director at Expense Reduction Analysts, Hartford. Specializing in Medical, Pharmaceutical, and Laboratory Cost Reduction
Leon Freudzon (Postbac, 2004-2005), Assistant Professor and Associate Fellowship Program Director, Anesthesiology, Yale School of Medicine.
Marina Freudzon (Undergraduate Honors Student and Postbac, 2005-2007), Dermatologist, Kaiser Permanente, Atlanta GA
Mikhail Tsesis (Postbac, 2009-10), Dentist, Putnam, CT
Rachael Norris (Ph.D., 2009), Postdoc, UConn Health Center, CT
William Ratzan (Ph.D., 2011), Postdoc, Montana State University, MT
Valentina Baena (Postbac, 2013-2015), Graduate Student, UConn Health Center
Giulia Vigone (Postdoc 2015-2020), Lecturer, Department of Obstetrics and Gynecology, Feinberg School of Medicine, Norhtwestern University.