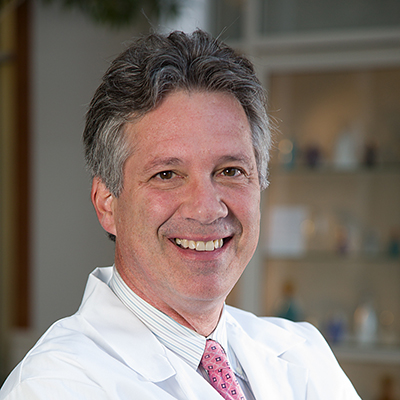 Renowned Cancer Expert to Address UConn Health Graduates
Dr. William G. Nelson of Johns Hopkins, a national leader in the treatment and research of prostate cancer, is the 2022 commencement speaker and honorary degree recipient.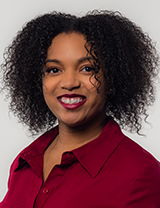 Graduate School: Alversia Wade
Alversia Danaé Wade is a native of Connecticut. She grew up in southeastern Connecticut in the small, rural town of Waterford, CT. As a child, she noticed disparities in access to health resources in communities that were predominantly minority, and this led to her desire to understand these differences and eventually pursue a Master of Public Health. Alversia graduated from the University of Connecticut summa cum laude in 2020 with a bachelor's in psychology and a minor in human development and family sciences. During her time as a graduate student at the University of Connecticut, Alversia served as the co-President for the Graduate Students of Color Association and helped revive the Public Health Student Organization where she served as the Secretary and Graduate Student Organization Liaison. For the past year, Alversia has been completing her practicum with the Infectious Disease Department at the Connecticut Department of Public Health on their Healthcare Associated Infections and Antimicrobial Resistance team. While working at the Department of Public Health, Alversia has helped assure data quality for reporting COVID-19 outbreaks in nursing homes and organized the 2019 Healthcare Associated Infections Annual Consumer and Provider Reports. Alversia currently interns in her hometown with the Ledge Light Health District of New London County. Alversia works with Ledge Light's Overdose Action Team where she develops promotional materials that bring awareness to the opioid epidemic within New London County. Much of her recent work at Ledge Light has been in collaboration with students at Connecticut College to bring resources to college students. She plans to pursue a career in public health after graduation and wants to implement health programs in minority populations with a particular focus on mental health programs with evidence-based practices to serve minorities and other marginalized communities. Alversia's ultimate career goal is to pursue a doctorate in implementation science with a research focus on implementing psychological therapies in communities of color.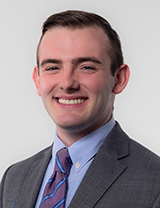 School of Dental Medicine: Robert Violette
Robert Violette, 26, was born and raised in Wallingford, Connecticut. Robert attended UConn for undergrad where he studied molecular and cell biology. During his time at the UConn School of Dental Medicine, Robert was involved in several different clubs and organizations. He became a Connecticut Area Health Education Center scholar through the Urban Service Track, was an active member in the Connecticut chapter of the American Student Dental Association, and helped applicants and incoming dental students as an Admissions Representative. In his free time, Robert enjoys watching movies, spending time outdoors, listening to classic rock, and learning to play guitar. After commencement, Robert will be continuing his dental education in a general practice residency at Danbury Hospital with plans to stay in Connecticut and work towards owning his own practice.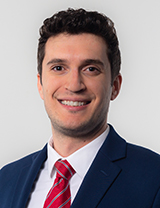 School of Medicine: Klair Lubonja
Klair Lubonja, 28, is originally from Tirana, Albania. Since coming to the United States, he has called Newington, CT his hometown. Klair went to public schools in Hartford, CT, before matriculating to the University of Connecticut for his undergraduate studies. He graduated from the University of Connecticut in 2015 as an Honors Scholar and a John and Valerie Rowe Scholar with a Bachelor of Science in Molecular and Cell Biology and a minor in Political Science. Klair then had the opportunity to be a research fellow at the National Institutes of Health/ National Institute on Aging and Yale School of Medicine Department of Dermatology. In 2018, he matriculated to the University of Connecticut School of Medicine. During his time in medical school, Klair held several leadership roles, participated in many research opportunities, and dedicated numerous hours to community service. Among his many accolades, he earned the 2020 Medical Dean's Award for Outstanding Research in Medicine for a project he worked on under the tutelage of Dr. Isaac L. Moss. Klair will be going to Dartmouth-Hitchcock Medical Center as a general surgery resident and is excited to start his training. His ultimate goal is to become a surgeon who practices in an academic setting so that he may continue participating in research and act as a mentor to future generations of medical students and surgical residents. Klair's hobbies and interests include volunteering, hiking, kayaking, cooking, and traveling with his fiancé. Klair is thankful for the unwavering support he has received from his fiancée, Enxhi, mother and father, Klarita and Genci, brother and sister-in-law, Migen and Artila, niece and nephew, Aria and Alex, aunt and uncle, Lindita and Sotiraq, cousins, Gerald and Florian, his fiancée's parents, Loreta and Kasem, and the rest of his family.