Commencement Address Guest Speaker: David C. Page, M.D.
David Page, M.D., is the director and president of the Whitehead Institute for Biomedical Research, professor of biology at MIT, and an investigator of the Howard Hughes Medical Institute. A graduate of Swarthmore College, Page earned his medical degree from Harvard Medical School and the Harvard-MIT Health Sciences and Technology program. He joined the Whitehead Institute, as the first Whitehead Fellow, in 1984.
Page's laboratory explores fundamental differences between males and females in health and disease, both within and beyond the reproductive tract. The Page lab recently discovered that XY and XX sex chromosomes account for subtle differences in the molecular biology of male and female cells throughout the body.
Page's honors include a MacArthur Prize Fellowship, Science magazine's Top Ten Scientific Advances of the Year (1992 and 2003), the Francis Amory Prize of the American Academy of Arts and Sciences, and the March of Dimes Prize in Developmental Biology. He is a member of the National Academy of Sciences, the National Academy of Medicine, and the American Academy of Arts and Sciences.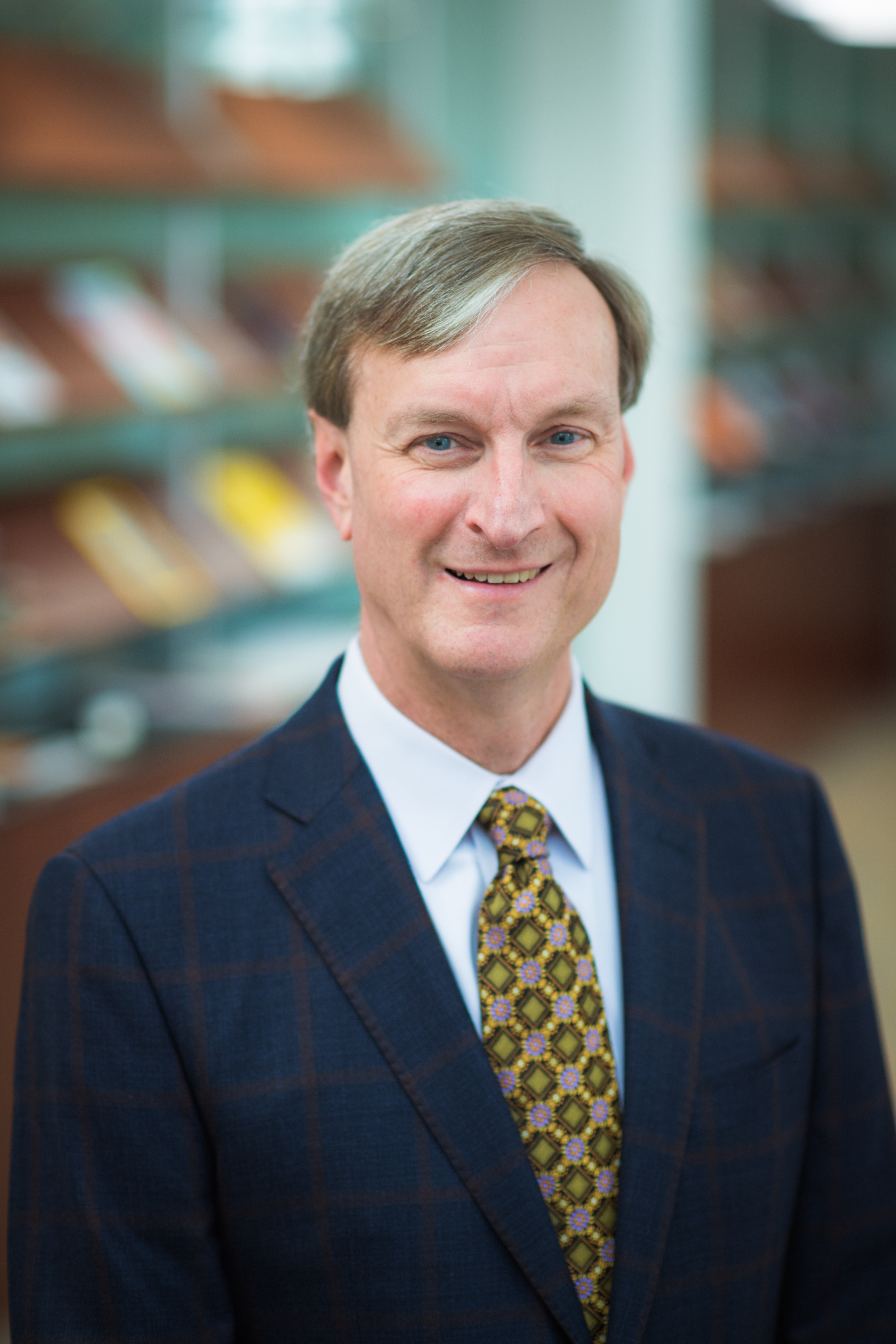 Graduate School: Woodlyn Joachim
Growing up in Haiti, Woodlyn Joachim experienced firsthand the effects of a weak health infrastructure on a population's wellbeing. As a result, she was inspired to pursue a career that would allow her to tackle the issue.
Her passion is fueled even more so as a first-generation college graduate. In high school, she was not very confident in her ability to succeed in a college environment. However, she felt that UConn saw her potential and provided the chance to rise. Joachim was enrolled in the FastTrack (4+1 B.S.-M.P.H.) program, an option for qualified students to complete their bachelor's degrees and the M.P.H degree within five years of their initial undergraduate matriculation. Joachim enjoyed the challenge of her epidemiology and biostatistics courses.
"I became fascinated by the idea of being a 'disease detective' who would be able to identify the processes of the causes of diseases and assess the ways in which they and other conditions affect the population's health," says Joachim.
After obtaining her Master of Public Health degree, Woodlyn Joachim will join the research team at UConn Center for Excellence in Developmental Disabilities. Looking ahead, Joachim is working towards becoming a public health dentist.
"I think dentistry is a field of medicine that is often seen as a luxury rather than a basic need to maintain one's overall health," says Joachim. "As such, I want to become an advocate as an educator for both my patients and future dental professionals."
Although Joachim maintained a full-time class schedule and full time position as a research assistant, it was the perfect blend that allowed her the opportunity to utilize her newly-learned statistical and analytical skills.
"The endless resources available as an undergraduate and graduate student here at UConn helped me gain the confidence needed to succeed," says Joachim. "I am inspired to one day work in academia and help others find the confidence to achieve their dreams and attain success in life."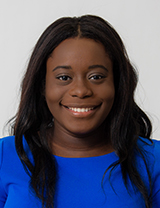 Dental School: Evan Woodford
Dentistry was always an integral part of Evan Woodford's life throughout his upbringing as both of his parents are dentists and UConn alumni. Although he was somewhat late in making the decision, Woodford decided to pursue a career in dentistry.
"Dentistry allows us the opportunity to immediately change someone's life for the better," says Woodford. "Whether it is a large change such as giving them a new confident smile or a small change such as coaching someone on brushing habits so they can keep their mouth healthy."
Having the opportunity to work with several patients from the beginning of their care to the end was something that brought Woodford great pride. He deemed himself as fortunate to have been able to complete their care, save or remove teeth, control their disease, replace fillings, and not only give them a smile, but the ability to chew again. The duration of some of these treatment processes were as long as one year of consistent visits in the student clinics, but Woodford found it extremely rewarding to get to know some of the patients while helping to better their lives.
His community and volunteer efforts also provided the chance to work in a homeless shelter in downtown Hartford where he was conducted screenings and wrote referrals to ensure patients had access to portable dental options.
After graduating with his D.M.D. (Doctor of Dental Medicine), Woodford, 27, will be attending a one-year general practice residency program at Danbury Hospital before pursuing a private practice career with his father in Connecticut.
"I believe it is one of the most rewarding professions one can pursue," adds Woodford. "It is unique in that we have the ability to positively influence people's lives with our own hands. A person's smile is a very intimate part of their being. It has a strong impact on how they present themselves to the world."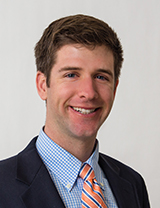 Medical School: Bayan H. Abunar
Bayan Abunar will be moving into an Obstetrics/gynecology residency at UConn Health after graduating with her medical degree (M.D.), after years of rigorous studying, as she describes. Abunar obtained her Bachelor of Science degree at Fairfield University where she majored in biochemistry with a minor in mathematics.
Abunar, who hails from Jordan originally and now resides in Rocky Hill, moved around to various towns in Connecticut while growing up. She even lived in Smithfield, Rhode Island at one point. Growing up, she always had a passion for science and wanted to gain a better understanding of how the body works. And, through her work with underserved populations and specifically at a community health clinic in Bridgeport, she found her love for women's health. She was thrilled to be involved in the lives of diverse women.
"I saw first-hand the passion the midwife had for each of her patients and how those feelings were reciprocated by her patients' emotional connection with her," Abunar says. "It showed me first-hand the critical role that primary care providers have in bridging the gap between our communities and better health care."
This experience was instrumental in her decision to pursue medicine as she wanted to give back to the communities where she grew up and explore the field of obstetrics and gynecology further. During her clinical rotations at the School of Medicine, Abunar fell in love with obstetrics and gynecology and expressed the joys of helping moms give birth.
"My experience at UConn has made me a more inquisitive and thoughtful person; it has taught me to approach every patient with the same care as if they were my own family," adds Abunar. "The phrase, 'treat others like you would like to be treated' speaks very accurately about the training that I have received. I have been able to absorb the best qualities of many different physician mentors, and my goal is to provide health care as a compassionate, dedicated and respectful physician."