Clinical Services
The Clinical Microbiology Laboratory provides advanced full-service diagnostic testing in bacteriology including pathogen identification and antimicrobial susceptibility testing, mycobacteriology, mycology, virology, parasitology, infectious disease serology, and molecular diagnostics. Being located in a high endemic area for Ixodes scapularis (commonly known as the deer tick), the Microbiology Laboratory offers advanced serological and molecular diagnostics for tick-borne diseases including Lyme disease, Babesiosis, and Anaplasmosis. The technologist staff is outstanding and dedicated to providing rapid and accurate diagnosis of infectious diseases.
The Clinical Microbiology Laboratory has a close working relationship with the Infectious Diseases division, the Infection Prevention and Epidemiology team, the Antibiotic Stewardship Program, and the Department of Pharmacy.
Teaching and Training
Our division is active in a variety of teaching activities:
UConn School of Medicine, Microbiology course.
Laboratory rotations for medical students.
An annual two-week microbiology training rotation for fellows from the Division of Infectious Diseases.
Microbiology bench rounds for Infectious Disease fellows weekly.
Meeting the Challenge: During the COVID-19 pandemic, UConn Health's Microbiology Lab has faced serious challenges from staffing shortages to supply chain issues. Despite the difficulties, they have risen to the challenge and exceeded expectations with increased testing and faster turn around times than other labs in the region. Their hard work and dedication has helped providers and patients receive lab results quickly so treatment can start sooner.
Research Activities
The Microbiology Laboratory is part of several collaborative clinical research projects conducted at UConn Health. It also participates in multicenter studies with other facilities in Connecticut.
Current research projects include loop-mediated isothermal amplification for the detection of viruses and diagnostic testing for multidrug-resistant Gram-negative bacteria.
Selected recent publications relevant to the microbiology laboratory include:
Ultrasensitive and visual detection of SARS-CoV-2 using all-in-one dual CRISPR-Cas12a assay. Ding X, Yin K, Li Z, Lalla RV, Ballesteros E, Sfeir MM, Liu C. Nat Commun. 2020 Sep 18;11(1):4711.
Adoption of the updated CLSI fluoroquinolone breakpoints for Gram-negative bacteria in microbiology laboratories. Sfeir MM. Clin Microbiol Infect. 2021 Feb;27(2):308-310.
Imipenem-relebactam for Treatment of Carbapenem-resistant Gram-negative Bacteria: Where Do We Stand on In Vitro Susceptibility Testing? Sfeir MM. Clin Infect Dis. 2021 Apr 26;72(8):1484-1485.
Contact Information
Microbiology Laboratory
Department of Pathology and Laboratory Medicine
Main Building, C2019
263 Farmington Avenue
Farmington, CT 06030-2230
Phone: 860-679-4001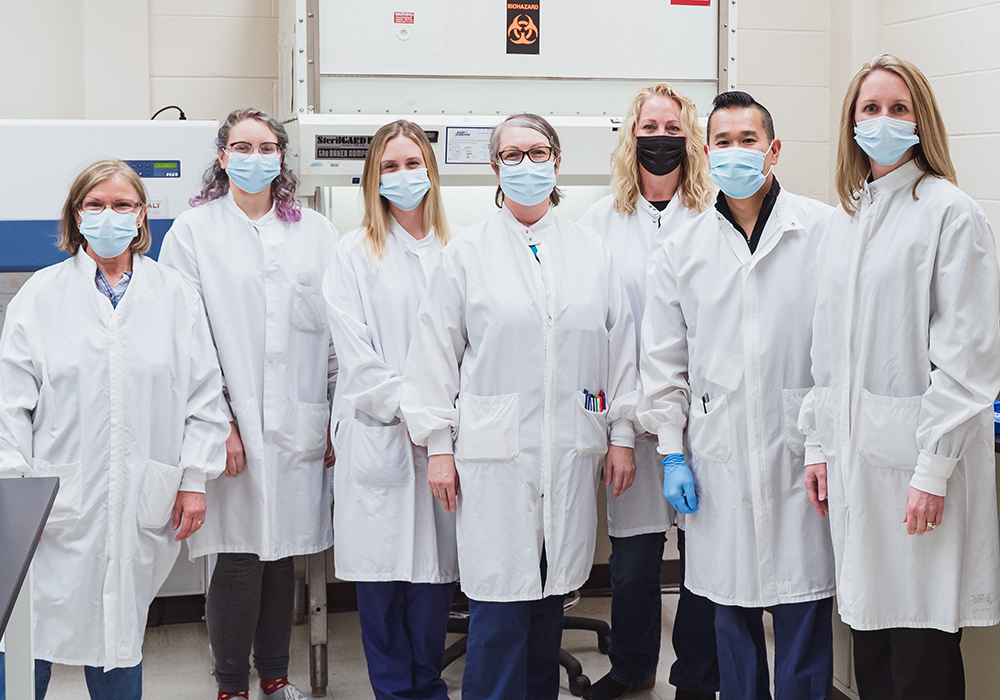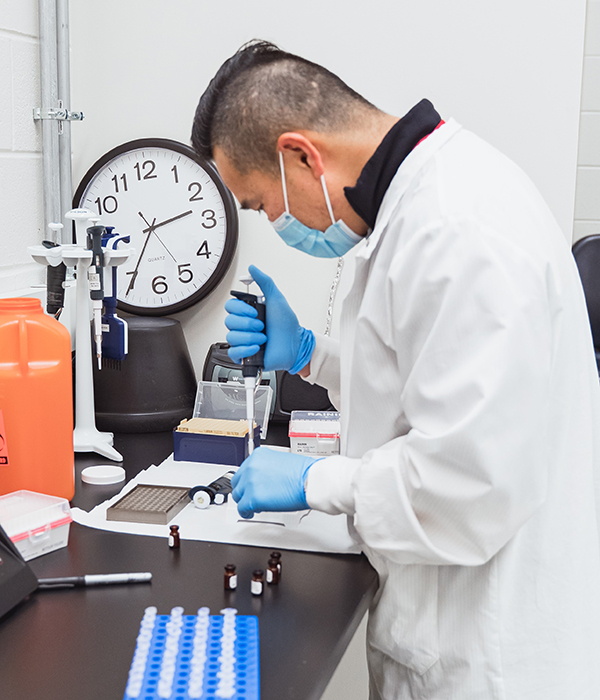 New Tests Provided
The Microbiology Laboratory regularly offers new advanced tests for several infections, including COVID-19, bacterial infections, antimicrobial susceptibility testing, and sexually transmitted diseases, etc. The main goal is to provide tests with a rapid turnaround time and high accuracy.
Examples of new tests provided in 2021:
Group B Streptococcus by NAAT in vaginal and rectal specimens.
HSV 1+2/VZV by NAAT in cutaneous and muco-cutaneous lesions.
Vaginal pathogen by TMA.