The Clinical Laboratory at UConn John Dempsey Hospital offers a comprehensive test menu and a full range of services, including a number of specialty services.
We serve inpatients, outpatients and patients from outside physician offices and provide specialty services to other hospitals. We support all services including the signature programs in cardiology, cancer, and musculoskeletal disease.
We subscribe to the institution's mission of exemplary patient care in the setting of research and education with an emphasis in promoting the health of Connecticut's citizens.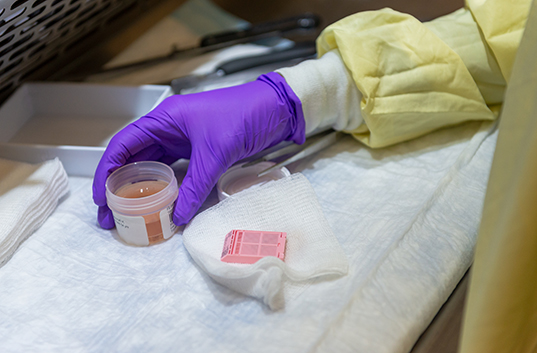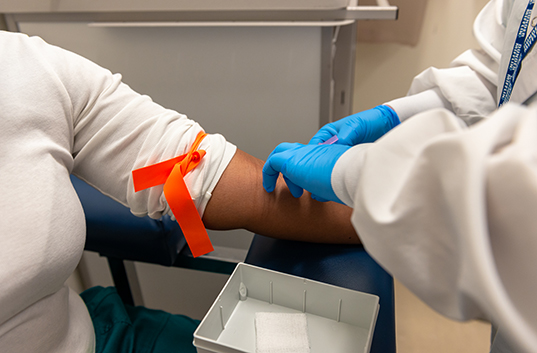 Bioinformatics

Special Chemistry
Meeting the Challenge
During the COVID-19 pandemic, UConn Health's Microbiology Lab has faced serious challenges from staffing shortages to supply chain issues. Despite the difficulties, they have risen to the challenge and exceeded expectations with increased testing and faster turn around times than other labs in the region. Their hard work and dedication has helped providers and patients receive lab results quickly so treatment can start sooner.
Core Lab's Advanced Automated System
The Core Lab in has an advanced automated track system that quickly and efficiently analyzes hundreds of specimens a day so doctors and patients get their lab results sooner.