Compassionate MS Care as Unique as You Are.
Here, you can find a comprehensive array of multiple sclerosis (MS) services provided by dedicated professionals among ten disciplines including MS-certified nursing, neuroimmunology infusion services, and clinical research. The UConn Health team is led by a renowned MS specialist and scientist working to find a cure for progressive MS. All of this is offered at one convenient location in Farmington in central Connecticut.
We are dedicated to our patients and their families and focus on personalized and comprehensive neurological care. We provide consultations for MS and neuroimmunology and second opinions initiated by patients and their families. We also partner with every relevant medical department to provide whole-patient care, and we collaborate with laboratories performing research in MS at UConn.
Our MS support group, patient education symposium, and other patient resources will keep patients and families updated about important information for disease management and new advances in the fight against MS.
Second Opinions
Sometimes patients and their families may need additional information and reassurance regarding their diagnosis. Getting to the right diagnosis of MS can be challenging. We see many patients referred by their primary neurologist for an expert opinion.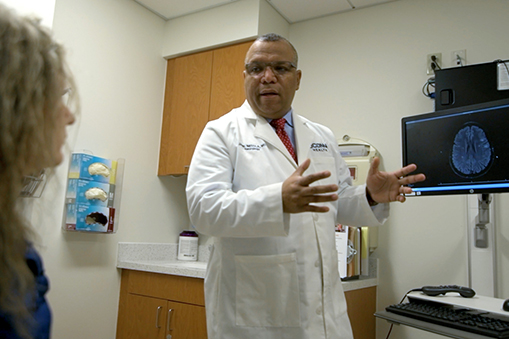 COVID Challenges for Neurological Conditions
Amid the COVID-19 pandemic, there is a growing concern that patients taking immunosuppressive medications may have an increased risk for severe COVID-19. Dr. Jaime Imitola, director of UConn Health's Division of Multiple Sclerosis and Translational Neuroimmunology, explains.
Join the MS Education Series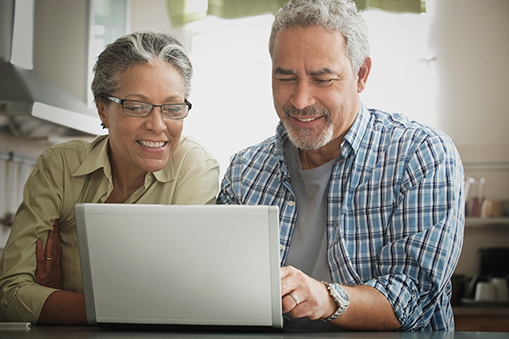 The MS Education Series meets on the second Wednesday of every month from 2 to 3 p.m.
To attend, please email mssupport@uchc.edu or call 860-679-4888 to request the login information.
Designated as a Center for Comprehensive MS Care
The National Multiple Sclerosis Society has recognized UConn Health as a Center for Comprehensive MS Care. Our knowledge and expertise in caring for people with MS and other neuroimmunological diseases have earned us designation as a comprehensive care center and a Partner in MS Care from the National Multiple Sclerosis Society. The honor acknowledges the UConn Health Multiple Sclerosis and Neuroimmunology Center for its commitment to high-quality care, its wealth of knowledge, experience, and attention to detail in treating people living with MS.