Faculty Spotlights: UCH Women in Science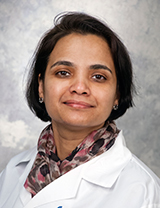 Timely Topics
UConn President Dr. Radenka Maric: At UConn and Throughout the U.S., Diverse College Communities Are Essential--CT Mirror
Failure, Resiliency and Overcoming Imposter Syndrome--HelloBio
Stress and Uncertainty Drag Down Graduate Students' Satisfaction--Nature 
Standing in Despair: UCONN Research to Reduce Gun Violence in the US--UConn Today
LGBTQ+ Services at UConn Health
12 Asian American Scientists and Their Impact on STEM--BenchSci
UConn Health Hires Inaugural Chief Diversity Officer
Diversity Matters: Women in the Biomedical Workforce--NIH
A History of Black Scientists--ASBMB
Upcoming Events
Happening in November
11/7- Culture Change and Wellness, virtual- 3:00 PM, NIH Seminar Series: The Mental Health and Well-Being of Biomedical Researchers
Presented by Dr. Sharon Milgram, OITE Director. Research and healthcare careers involve intense periods of training and work that can lead to extreme fatigue and burn-out. In this webinar, we will discuss well-being and mental health of our community, barriers to well-being, and strategies for promoting culture change in research groups, offices, departments, and programs with a focus on leadership at all levels. This webinar is open to all NIHers and folks outside the NIH, including students, fellows, staff, and faculty.
11/10- Fighting the Infodemic: Using News Literacy and Social Media to Combat Health Misinformation, InCHIP WebEx webinar, Noon, via UConn Storrs
In this webinar, UConn Journalism Department Head Prof. Marie K. Shanahan will present examples of how journalists and medical professionals have used social media to actively confront false health narratives and debunk them, and explain how news literacy — knowledge of the standards of high-quality, evidence-based journalism — can help people decide what online health information to trust, share and act upon.
11/13- Tarang Fall Festival- UConn, Storrs, in-person, RSVP required
Fall Festival features student performances that celebrate South Asian cultures through singing, dancing, fashion-shows, etc. This year we have a whole line-up of cultural performances from some amazingly talented grad students as well as delicious South-Asian cuisines for anyone attending the event. This event is free for UConn Grad students. We only have limited seats, use the link to register. For more information, contact: Tarang at uconntarang@gmail.com .

Happening in December
12/7- Exploring Features of Interactive Media to Influence Health Motivations and Perceptions, InCHIP WebEx webinar, Noon, via UConn Storrs
While it may seem evident that interactive media shape our health and well-being in profound ways, it is yet unclear on how or why they do so. This presentation will explore ways in which we can make use of unique features of new media, such as interactivity, to boost individuals' intrinsic motivation, and thereby encourage them to engage in preventive health behaviors, promote good health, and collective well-being.
Heritage Celebrations and Daily Observances
Religious/Cultural Holidays and Observations