Focus on your well-being. We'll handle the rest.
From obtaining financial assistance to navigating through your insurance benefits, coordinating with providers, and managing refills; working with a specialty pharmacy can be stressful. At UConn Health, our pharmacy liaisons will integrate with your doctors to help alleviate that stress so you can focus on what really matters—enjoying your life.
Monday to Friday, 8 a.m. to 4:30 p.m.
Closed weekends and holidays
Great care begins with a strong team.
Our experienced group of pharmacy specialists are tightly integrated with your clinical care team.
We offer:
Dedicated liaisons and clinical pharmacists to support you and your care every step of the way.
A fully-integrated specialty pharmacy working in full collaboration with your physician and clinical care team.
A comprehensive pharmacy, coordinating and filling all of your medication needs, including all of your non-specialty medications.
Delivery for all medications at no extra cost.
Monitoring for adherence, nutrition, refills, drug interactions, and side effects. Visit the NIH Drug Information Portal for additional information on medications.
We are here to support you in managing the treatment of:
Asthma
Cardiology
Crohn's Disease
Dermatology
Diabetes
Endocrinology
Epilepsy
Gastroenterology
Hemophilia Blood Products
Hepatitis B
Hepatitis C
Human Immune Deficiency Virus (HIV)
Infectious Disease
Migraine Disorders
Multiple Sclerosis
Neurology
Oncology
Osteoporosis
Parkinson's Disease
Psoriasis
Pulmonary Arterial Hypertension (PAH)
Pulmonology
Rheumatology
Our specialty pharmacy works for you.

World-Class Service
With a Net Promoter Score of 85, our care is considered world-class.

Average Copay Below $10
Our team will look into every copay to ensure it is the lowest possible.

92% Adherence Rate
We help you take the right dose of the right drug at the right time.

On Demand Delivery
Receive prescriptions when you need them at no extra cost.

Expedited Time to Therapy
The industry average is 21 days, while our average is 2 days.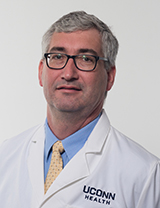 Emmett J. Sullivan
Specialty Pharmacy Manager
270 Farmington Avenue, Farmington, CT 06030
Phone: 860-679-4036
Email: emmsullivan@uchc.edu
Education: UConn, B.S., Pharmacy; Quinnipiac University, MBA
Areas of Interest: Specialty Pharmacy, Outpatient Services, Transitional Care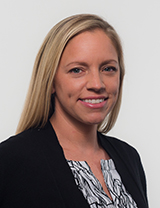 Danielle Ortegon
Clinical Manager of Patient Services
270 Farmington Avenue, Farmington, CT 06030
Phone: 860-480-5497
Email: ortegon@uchc.edu
Education: Southern Connecticut State University, B.S., Biochemistry; Massachusetts College of Pharmacy and Health Sciences, Doctorate of Pharmacy
Areas of Interest: Specialty Pharmacy, Patient Services, Clinical Integration
Specialty Pharmacy Liaisons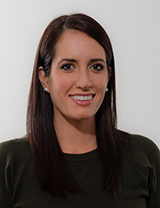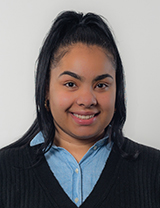 Abigail Rivera, CPhT
Infectious Diseases and Osteoporosis
Outpatient Pavilion, 2nd Floor East
135 Dowling Way, Farmington, CT 06030
Office: 860-679-1884
Mobile: 860-462-1229
Fax: 860-955-1931
Email: abrivera@uchc.edu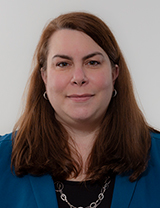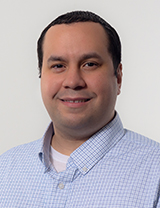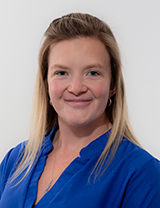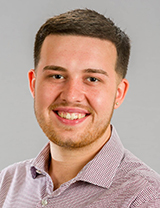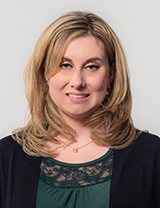 UConn Health provides free language assistance to patients whose primary language is not English or for those who are visually/hearing impaired. Call us at 833-777-4276 and we will connect you with translation services.
Powered by Shields Health Solutions.