Federica Agliano - Senior Scientist II, AbbVie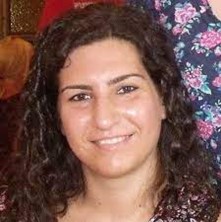 Federica Agliano is currently a Senior Scientist II at AbbVie in Worcester, MA. Here, she works as Systemic Lupus Erythematosus (SLE) Lead in the Rheumatology early discovery group, aiming to better understand SLE pathogenesis and find new therapeutic targets. During her time as a postdoc at UConn Health, Federica worked in Dr. Anthony Vella's Lab at the Department of Immunology, studying host-pathogen interactions, T cell response and metabolism, and SLE. At UConn Health, Federica gained an extensive knowledge of the Immunology filed, going from innate immunity to adaptive immunity and immunometabolism, which helped her to advance in her career journey.
Cory Brunson - Assistant Professor, University of Florida
Cory Brunson completed two postdocs at UConn Health and is now an Assistant Professor in the Laboratory for Syst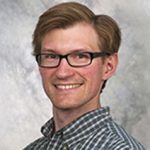 ems Medicine at the University of Florida. His research interests encompass algebraic geometry, topological data analysis, data visualization, interpretable machine learning, sarcoidosis, and social, economic, and health disparities. His current program focuses on the biological, behavioral, and social determinants of chronic lung allograft dysfunction in lung transplant recipients. Cory's time as a postdoc was formative in several ways. He trained as a data scientist and health informaticist with Reinhard Laubenbacher and Thomas Agresta during 2014–2017, which initiated his continuing interest in the full "lifespan" of health data from definition and collection to interpretation and destruction. He then joined the UConn-NIDCR T90/R90 Research Training Program for 2017–2020 under Mina Mina and Jon Goldberg, his first solid training in the methods, conduct, and community of biomedical research, which has made all of his subsequent collaborations possible. Finally, he served during this time as a co-founder and office of the UConn Health/The Jackson Laboratory for Genomic Medicine Postdoctoral Association and as the Postdoc Representative to University Health Professionals (AFT Local 3837), through which he gained an invaluable education in employee self-governance and collective power that he continues to exercise.
Maren Fragala - Director of Scientific Affairs, Quest Diagnostics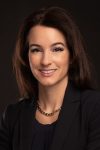 Maren S Fragala, PhD, is the Director of Scientific Affairs for Quest Diagnostics, the world's leading provider of diagnostic information services.  In this role she advances measurable health outcomes for Quest Diagnostics' almost 50k employees, earned Quest Diagnostics' national recognition as a best employer for health, develops new population health management strategies, and helps large employers manage and improve employee health.  Having held academic positions, publishing 125+ scientific manuscripts, and receiving multiple academic and professional awards, she is a leading researcher and practitioner in population health management strategies.  Her personal mission is to discover, practice and inspire healthy living.
Lourah Kelly - Assistant Professor, University of Massachusetts Chan Medical School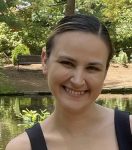 Lourah Kelly Ph.D. is an Assistant Professor at the University of Massachusetts Chan Medical School, within the Department of Psychiatry and Implementation Science and Practice Advances Research Center. She has a secondary appointment in Emergency Medicine and affiliation with the Center for Accelerating Practices to End Suicide (CAPES) at UMass Chan. Dr. Kelly's work focused on interventions for young people with co-occurring substance use problems and suicide risk. Dr. Kelly is PI of a Pathway to Independence Award (R00AA029154) from the National Institute on Alcohol Abuse and Alcoholism in which she is piloting and refining and novel avatar-guided intervention to reduce drinking and suicidal thoughts among emerging adults who present to the emergency department, after completing background research in these areas during her T32 Postdoctoral Fellowship and formative work during her K99 phase (both at UConn School of Medicine). She is also Co-Investigator on two National Institute on Drug Abuse awards, the Collaborative Hub of Emerging Adult Recovery Research (CHEARR: R24DA057632; PI Zajac) with one of her UConn mentors, and a large effectiveness trial of a technology based parenting intervention for parents of adolescents in residential substance use treatment, with one of her external T32 mentors (R37DA052918; PI Becker). Now that she is faculty, Dr. Kelly is grateful for the mentorship and training she received at UConn, as well as the annual Postdoctoral Research Day, postdoc writing group, and monthly postdoc seminar series, which helped her strengthen her writing and presentation skills in preparation for a research career.
Yuva Kondaveeti - Senior Scientist, Enzerna Biosciences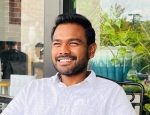 Yuvabharath (Yuva) Kondaveeti is currently a Senior Scientist at Enzerna Biosciences in Morrisville, NC. In this role, he is leading a team of young scientists to develop long-term curative gene therapies for nucleotide expansion disorders such as Myotonic dystrophy type 1 (DM1) and Huntington's Disease (HD). Yuva earned his Ph.D. from UConn Health and obtained postdoctoral training from Harvard Medical School and from UConn Health. As a postdoctoral fellow at UConn Health, he gained extensive experience in gene editing and disease modeling in induced Pluripotent Stem Cells (iPSCs), which helped him land his current job. Yuva was involved with Postdoctoral Affairs and served as Treasurer of the UConn Health/Jackson Labs Postdoc Association.
Sherli Koshy-Chenthittayil - Data Analyst, Touro University Nevada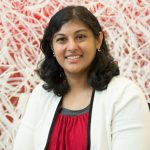 Sherli Koshy-Chenthittayil currently works as a Data Analyst with the Office of Institutional Effectiveness at Touro University Nevada. Her job responsibilities include advising faculty and students on analytical approaches to optimize research study quality. She also provides descriptive and inferential data analysis for a diversity of biomedical, institutional, and educational projects. As a postdoctoral scholar at UConn Health, she served as President of the UConn Health/Jackson Labs Postdoc Association and worked with microbiologists on mathematical modeling of bacterial communities. The leadership and research experience at UConn Health has helped Sherli secure the job at the largest medical school in Nevada and provided the foundation for her career as a data analyst.
Masoud Nickaeen - Principal Scientist, Boehringer Ingelheim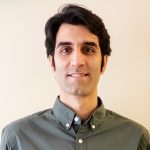 Masoud Nickaeen is a principal scientist at Biotherapeutics Discovery Research at Boehringer Ingelheim (BI). Masoud's role as a translational scientist is to use mathematical modeling and quantitative decision making to de-risk projects early on in the drug development pipeline, and to accelerate start of clinical development for the benefit of patients with unmet needs in various disease areas such as immunology, oncology and immuno-oncology. At UConn Health, Masoud worked with Dr. Boris Slepchenko and Prof. Leslie Loew on a number of projects involving cellular/subcellular processes such as cell migration, signal transduction, and endocytosis. During his Postdoctoral training, Masoud developed expertise in cellular and systems biology, and computational biology that are the core competencies he uses in his current role at BI. Also, close collaborations with the Virtual Cell team (at Center for Cell Analysis and Modeling) and the Center for Quantitative Medicine provided him with invaluable opportunities for mentorship and training of younger scientists and undergraduate students and to develop leadership skills.
Leia Shuhaibar - Medical Science Liaison, Ferring Pharmaceuticals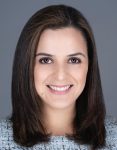 Leia Shuhaibar, PhD, is a Medical Science Liaison (MSL) for Ferring Pharmaceuticals, a Swiss multinational biopharmaceutical company specializing in reproductive health, maternal health, gastroenterology and urology. As an MSL, Leia ensures that products are utilized effectively, serves as a scientific peer and resource within the medical community, and serves as a scientific expert. After completing her PhD from UConn Health, Leia worked as a postdoctoral fellow for Dr. Laurinda Jaffe's lab where she was able to continue her research in reproductive biology and translate this research into a new therapeutic research area in skeletal dysplasia. As a postdoc, she had the opportunity to establish teaching collaborations as well as clinical research collaborations with UConn's Fertility clinic and the Inserm Research Institute in France, which was key to succeeding as a medical research scientist and securing her current role in the pharmaceutical industry. Leia continues collaborating with UConn Health research activities as an adjunct Assistant Professor.