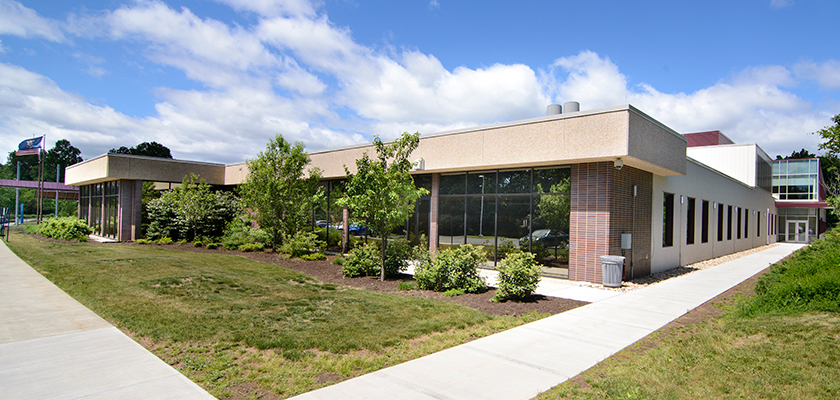 The Cell and Genome Sciences building was designed specifically to encourage collaboration among the more than 100 scientists housed there who are engaged in high-tech research across a diverse array of disciplines, from cell biology, chemistry, and genetics to physics, mathematics, and computer science.
Off-Campus Buildings in Farmington
Geriatrics and Healthy Aging
11 South Road, Suite 130
Farmington, CT 06032
860-679-4477
Directions
Drs. Thomas Manger, John Menoutis, Darlene Oksanen, Rebecca Pompo, and Michael Steinberg
Pat and Jim Calhoun Cardiology Center Office
Cell and Genome Sciences Building
UConn Health is on CTtransit bus routes 66F, 66H, 66T, 506, and also CTfastrak Route 121. CTfastrak is Connecticut's bus rapid transit system which provides frequent service and free parking in many locations. All CTtransit/CTfastrak routes are in Google Maps; plan your trip by entering your starting address and travel date/time for transit directions to UConn Health.
Also, real time bus arrival information is available in the Hartford area to make your trip even easier, just download 'TransitApp' to your iOS or Android device and you'll have accurate arrival and departure times right in your hand. For additional information on bus service, please visit the CTtransit website or call 860-525-9181.