The Department of Pediatrics has a rich history of collaborative, academic relationships with medical facilities throughout the region. Since April 1996, Connecticut Children's has been the academic home for the Department and the principal training site for the University of Connecticut Pediatric Residency Program, the Pediatric Fellowship Programs, and for medical student pediatric education. Other facilities host some of the Departments academic divisions, research and clinical programs, and teaching activities to provide students and faculty with a broad array of resources and experiences.
They include:
The websites for the Pediatric Residency Program and the Pediatric Fellowship Programs provide comprehensive information on the Department of Pediatrics academic, clinical and research activities.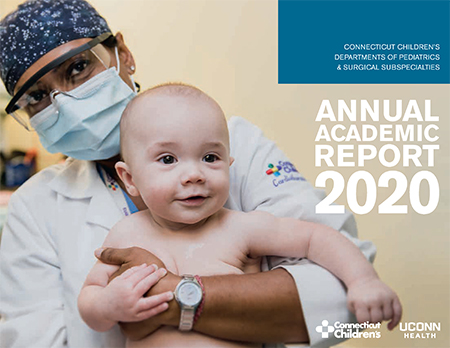 Pediatrics and Surgical Subspecialties Annual Report
For additional information, see our latest combined Department of Pediatrics and Surgical Subspecialties Annual Report.