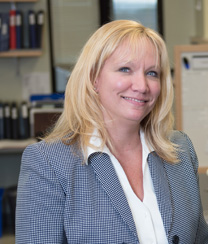 Executive Vice President and Surgeon-in-Chief, Connecticut Children's
Vice Chair of Surgery and Professor of Pediatrics and Surgery
UConn School of Medicine
Email: cfinck@connecticutchildrens.org
B.Sc.: Boston University
M.D.: SUNY Upstate Medical University
Residency: SUNY Upstate Medical University
Fellowship: Arkansas Children's Hospital
The research in the Finck Laboratory focuses on various pediatric and neonatal diseases that originate from congenital defects, preterm birth, accidental injuries and cancer. The focus of our work began with pediatric lung disease and utilizing stem cells and de-cellularized lung scaffolds to study and potentially treat pediatric lung diseases. We have now expanded our research interested into esophageal defects due to atresia, caustic injuries and cancer. We are now evaluating the use of synthetic polymers and scaffolding as a potential therapeutic option for these conditions. Lastly, we are also interested in pediatric solid tumors and how refractory populations persist in the tumor despite standard of care chemotherapy. We are investigating the mechanisms and pathways responsible for stem-like cells in the tumor being refractory to treatment and how the genetic expression profile changes after treatment.
Current Projects
1. The Use of Various Patient-Specific Stem Cell Populations for Treatment of Pediatric Lung Disease: Isolation and reprogramming of human fibroblasts using a excisable reprogramming lentiviral cassette; differentiation of human iPS cells to distal airway type cells using small molecules and growth factors; Isolation and characterization of amniotic fluid stem cells from discarded amniocentesis samples; reprogramming and differentiation of human amniotic fluid stem cells into distal airway type cells.
2. The Use of AF-MSC and iPSc's for the Treatment of Hyperoxia-induced Lung Injury: Neonatal mouse model of hyperoxia induced lung injury; use of pre-differentiation or undifferentiated stem cells for the treatment of this disease; changes in ECM composition from the disease and how this effects cell therapy.
3. Production of De-cellularized Lung Scaffolds Using Physiologic Bioreactor for In Vitro and In Vivo Studies: Production of a sterile matrix that can be further reseeded and cultured in vitro; recellularization of decellularized lung scaffolds using lung slicing technique for high throughput in vitro studies; implantation in rodent or large animal models to show feasibility.
4. Isolation and Characterization of Childhood Solid Tumors (Specifically Neuroblastoma) Obtained from Connecticut Children's Medical Center Surgery Department: Characterization of various markers based on disease staging and progression; gene expression profile of various pathways before and after chemotherapy treatment; characterization and isolation of cancer stem-like cells.
5. Generation of an Engineered Esophagus for Pediatric Malformations and Disease: Production of synthetic scaffolds that can be further reseeded and cultured in vitro; reseeding scaffolds with patient-specific stem cells or isolated epithelial cells; implantation of these scaffolds to assess feasibility and physiologic function.
Lab Members
Vacancies for medical students and senior undergraduates are sometimes available. Please email jowalker@uchc.edu for information.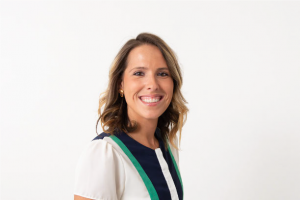 Joanne Walker, MS
Research Associate II/Lab Manager
Email: jowalker@uchc.edu
Phone: 860-679-7550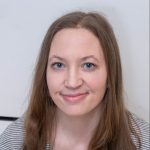 Heather Wanczyk, MS
PhD Candidate
Email: wanczyk@uchc.edu
Phone: 860-679-7845