Innovative Care for Diseases of the Lungs
Specialists in pulmonary medicine provide management, treatment, and critical care services for a broad range of pulmonary diseases, including sleep-related breathing problems, pulmonary infections, lung disorders caused by other diseases, and problems associated with blood vessels in the lungs. Our pulmonary specialists and other practitioners provide personalized care with an emphasis on new and innovative treatment options to increase lung function and improve our patients' quality of life.
Some of the conditions our physicians diagnose and treat include:
Bronchial asthma
Chronic bronchitis
Emphysema
Pneumonia
Sleep apnea
Sarcoidosis, a slow chronic disease in which normal tissue is replaced by granules of epithelium and lymphoid cells
Lung problems associated with hypersensitivity or occupation
Acute and chronic lung diseases
Pulmonary hypertension
Pulmonary vascular diseases
Pulmonary diseases are treated in a variety of different ways, depending on the cause and symptoms. At UConn Health, we offer the newest, most advanced treatment options. Your provider might recommend medications or lifestyle changes. More severe cases could require lung surgery such as lung volume reduction surgery or a valve implant such as the Zephyr Valve. Our pulmonary specialists stress patient education and patient involvement for success in preventing, managing, and treating pulmonary problems.
Zephyr Valve Implant
For people diagnosed with emphysema, the simple act of breathing can cause difficulty. But a new FDA-approved implant, the Zephyr Valve, is allowing people to breathe a little easier. The valve is implanted during a minimally invasive procedure, and UConn Health was the first in the state to offer this treatment. Read more about the Zephyr Valve implant.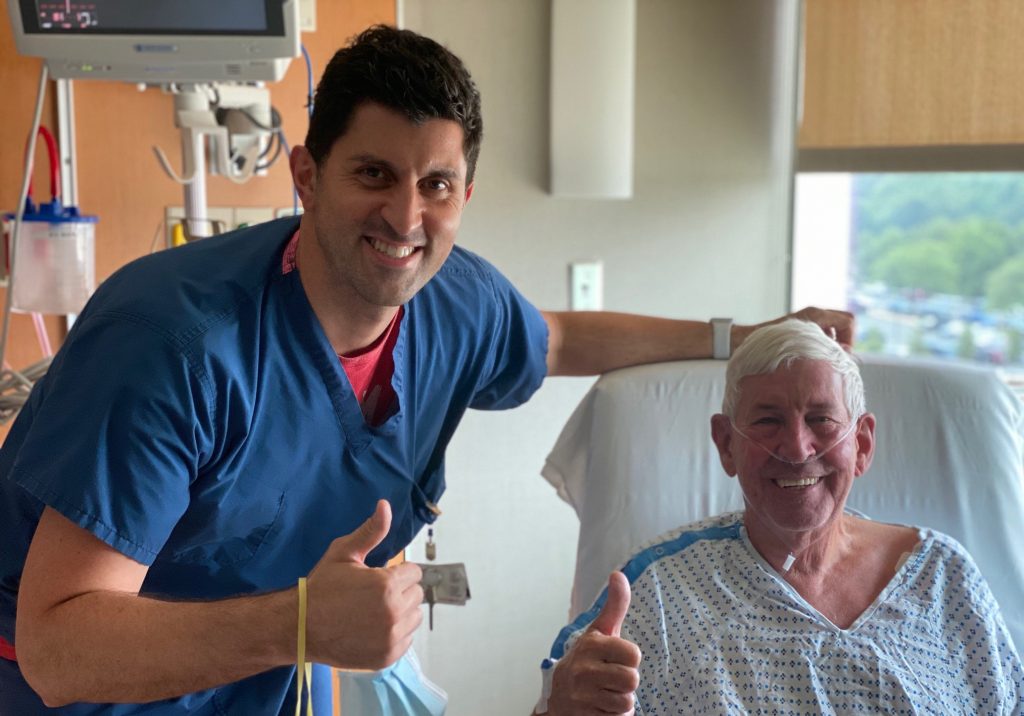 Office Locations
UConn Health
Main Building
300 UConn Health Boulevard
Farmington, CT 06030
Phone: 860-679-8300
Fax: 860-679-8344
Prescription Refills: 860-679-6740
Directions
1115 West Street
Southington, CT 06489
Directions
Specialty Pharmacy
The UConn Health Specialty Pharmacy can fill any specialty medications prescribed to you by your health care team. In addition to having access to these specialized prescriptions, we can assist with everything from refills to navigating insurance to finding ways to make your prescriptions more affordable. To learn more, visit the Specialty Pharmacy website.