PHS Welcomes Dr. Bing Lu, MD, DrPH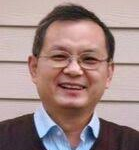 Dr. Lu is a new professor with tenure who was recruited from the Department of Medicine of Brigham and Women's Hospital and Harvard Medical School where he served as the director of biostatistics for the Section of Clinical Sciences, and an associate professor of medicine at Harvard. He also previously worked at Brown University. His research expertise is design and analysis of clinical trials and observational studies, epidemiology and outcomes research in chronic diseases including rheumatic diseases, osteoarthritis, and cardiovascular diseases. He brings with him two active NIH RO1 grants.
50 Years of Growth
The Department of Public Health Sciences Celebrates 50 Years of Growth
Read the full article in UConn Today
PHS Welcomes Dr. Misti Levy Zamora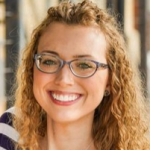 Dr. Levy Zamora received her Ph.D. degree from Texas A&M University in Atmospheric Chemistry and completed a postdoctoral fellowship at the Johns Hopkins Bloomberg School of Public Health in Environmental Health and Engineering. She has a broad background in laboratory, indoor, and ambient air pollution data collection and analysis, with a focus on understanding how exposures impact health. She employs both traditional air monitoring techniques and has helped develop and deploy cutting-edge, low-cost technologies.
Research Connections at UConn Hartford
World Food Day - The Students
World Food Day - Stacey Brown