PHS Welcomes Dr. Ellis Dillon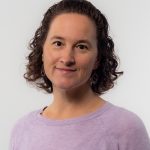 Dr. Dillon is an Assistant Professor in the Center on Aging with a faculty appointment in the Department of Public Health Services. She is a sociologist and health services researcher who works closely with the Center on Aging team focused on evaluation of innovations in Connecticut Department of Social Services policy and programs for older adults and people with disabilities. She uses mixed methods and qualitative research to evaluate how to improve serious illness care and experience for patients and families, especially in the areas of hospice and palliative care, psychosocial care, and shared decision making. Her research also commonly focuses on access to and delivery of mental health care and the psychosocial well-being of patients, families, clinicians and other healthcare workers.
PHS faculty member Dr. Stacey Brown honored at The 100 Women of Color Gala & Awards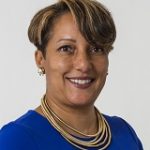 Dr. Stacey Brown will be honored for her powerful impact on the community at The 100 Women of Color Gala & Awards. From the event coordinators:
On, Friday, June 24, 2022, June Archer & Eleven28 Entertainment will celebrate the power of family, friends and community, as we honor the past, the present and the future. The 100 Women of Color Gala & Awards will recognize the contributions that these women of color in business, education, entrepreneurship, entertainment, government, public service and the impact they have made on the lives of people throughout the State of Connecticut and Western Massachusetts communities.
Read More:
Poster Printing Services at PHS
Poster season is upon us and PHS has a full service print shop onsite at 195 Farmington Ave. We can print full color posters up to 60" for students, faculty, residents and fellows at The Graduate School. Please see our submittal form and instructions here:
PHS Welcomes Dr. Bing Lu, MD, DrPH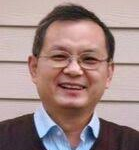 Dr. Lu is a new professor with tenure who was recruited from the Department of Medicine of Brigham and Women's Hospital and Harvard Medical School where he served as the director of biostatistics for the Section of Clinical Sciences, and an associate professor of medicine at Harvard. He also previously worked at Brown University. His research expertise is design and analysis of clinical trials and observational studies, epidemiology and outcomes research in chronic diseases including rheumatic diseases, osteoarthritis, and cardiovascular diseases. He brings with him two active NIH RO1 grants.
50 Years of Growth
The Department of Public Health Sciences Celebrates 50 Years of Growth
Read the full article in UConn Today
PHS Welcomes Dr. Misti Levy Zamora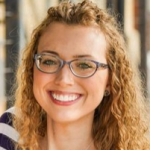 Dr. Levy Zamora received her Ph.D. degree from Texas A&M University in Atmospheric Chemistry and completed a postdoctoral fellowship at the Johns Hopkins Bloomberg School of Public Health in Environmental Health and Engineering. She has a broad background in laboratory, indoor, and ambient air pollution data collection and analysis, with a focus on understanding how exposures impact health. She employs both traditional air monitoring techniques and has helped develop and deploy cutting-edge, low-cost technologies.
Research Connections at UConn Hartford
World Food Day - The Students
World Food Day - Stacey Brown
Poster Printing in full swing
Public Health Sciences provides poster printing to all students, residents and fellows onsite here at 195 Farmington Ave. Please use this form