The Department of Public Health Sciences is a basic science department within the UConn School of Medicine. It consists of 24 faculty and over 25 support staff, with a research portfolio representing a total commitment of over $10 million in extramural funding. We serve the School of Medicine as the academic home of faculty in the social, behavioral, and public health sciences as well as health law and medical ethics. The Department of Public Health Sciences is also home to the Program in Applied Public Health Sciences which offers  M.P.H. and Ph.D. degrees as well as four graduate certificates.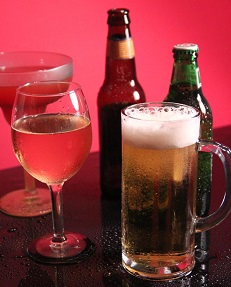 UConn's Alcohol Research Center (ARC) Continues Unprecedented Run into its Fifth Decade with Funding from NIH
Over its 41 years, the Alcohol Research Center has earned an elite reputation in the worldwide addiction science community. It has broken ground in the areas of neuroscience, medication therapies, behavioral interventions in the treatment of alcohol use disorders, the genetics of addiction, as well as gender, ethnic, and environmental influences on the development of addictive disorders. Our Professors Thomas Babor and Howard Tennen have been involved since the early years. Read more.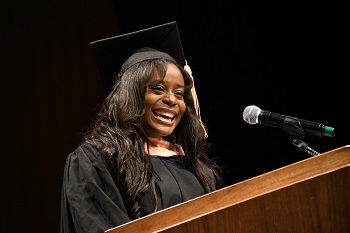 COMMENCEMENT with SPEAKER - WOODLYN JOACHIM
View the commencement video to watch the full ceremony or to hear Woodlyn's speech (go to the link to the remarks section at minute 31) .
In addition, there is an interview with our Commencement Speaker. Read more.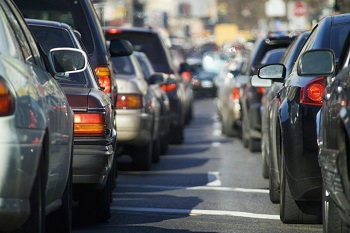 Is Traffic-Related Air Pollution Killing Us?
Professor Doug Brugge discusses research focused on increasing scientific knowledge about the health risks associated with traffic-related air pollution, especially adjacent to highways.
Read more.
News and Events
A recent article, Food Insecurity Leading to Type 2 Diabetes, discusses a collaborative study by a team of Connecticut researchers, including our Angela Bermúdez-Millán, that shows there is a strong connection between food insecurity and insulin resistance, the underlying problem in type 2 diabetes.
Setting Limits to Stop the Gambling Epidemic: Interview with Professor Babor, co-author of the new international book, Setting Limits: Gambling, Science and Public Policy, sharing scientific, evidence-based recommendations to help policymakers stop the world's growing gambling epidemic, including the rise in online gambling.
The hazards of living on the right side of a time zone border, a recent article by Richard Stevens.
Congratulations to Kelly Ferreira, Ph.D. on her appointment to Assistant Professor in the Department of Public Health Sciences. Dr. Ferreira received her Ph.D. in Psychology with a concentration in Human Development from Catholic University of America. She was most recently a Research Associate at the UConn A.J. Pappanikou Center for Excellence in Developmental Disabilities and part of the Leadership Education in Neurodevelopmental Disabilities (LEND) program.
Audrey Chapman received the Joan Segal Outstanding Faculty Award at the Annual MPH Graduation Dinner. Congratulations!
Fall 2019 MPH Course Offerings announced.
Check out our latest newsletter, Public Health Happenings, from the Program in Applied Public Health Sciences!
Books Published By Our Faculty