The Department of Public Health Sciences is a basic science department within the UConn School of Medicine. It consists of 24 faculty and over 25 support staff, with a research portfolio representing a total commitment of over $10 million in extramural funding. We serve the School of Medicine as the academic home of faculty in the social, behavioral, and public health sciences as well as health law and medical ethics. The Department of Public Health Sciences is also home to the Program in Applied Public Health Sciences which offers  M.P.H. and Ph.D. degrees as well as four graduate certificates.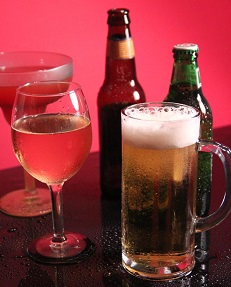 UConn's Alcohol Research Center (ARC) Continues Unprecedented Run into its Fifth Decade with Funding from NIH
Over its 41 years, the Alcohol Research Center has earned an elite reputation in the worldwide addiction science community. It has broken ground in the areas of neuroscience, medication therapies, behavioral interventions in the treatment of alcohol use disorders, the genetics of addiction, as well as gender, ethnic, and environmental influences on the development of addictive disorders. Our Professors Thomas Babor and Howard Tennen have been involved since the early years. Read more.
Our Department is Growing ...
We are recruiting several full-time tenured faculty positions.View the details
New Department Name
We are pleased to announce our name has changed to the Department of Public Health Sciences  to better convey the nature and scope of the department's teaching and research.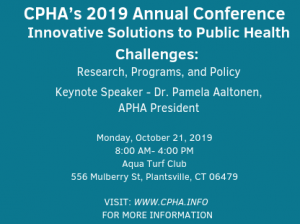 Join our faculty and students at the annual Connecticut Public Health Association Conference.
News and Events
Spring 2020 MPH Course Offerings announced.
Volunteer to help with our End Hunger night on Oct 23. Flyer
Congratulations to Dr. Tara Lutz, elected by her peers to serve as a Governing Councilor representing the Public Health Education and Health Promotion Section of APHA.
A recent article, Food Insecurity Leading to Type 2 Diabetes, discusses a collaborative study by a team of Connecticut researchers, including our  Dr. Angela Bermúdez-Millán, that shows there is a strong connection between food insecurity and insulin resistance, the underlying problem in type 2 diabetes.
Is Traffic-Related Air Pollution Killing Us?  interviews Professor Doug Brugge, whose research has focused on increasing scientific knowledge about the health risks associated with traffic-related air pollution, especially adjacent to highways.
Check out our latest newsletter, Public Health Happenings, from the Program in Applied Public Health Sciences!
Books Published By Our Faculty