Area of Concentration (AoC) Informational Materials
Biomed Science PhD program graduate and UConn Health faculty Dr. Vanessa Scanlon: Set Up For Success
This Is UConn Health
Biotech Startup Companies at UConn Health
Faculty Spotlight
Brief videos from the Office of Faculty Affairs highlighting some of our Biomedical Science PhD program faculty
New Off-Campus Housing website
UConn Health does not have on-campus housing available on our campus.  However, the University's Off-Campus Housing Office has a new section to search for housing in the UConn Health campus area of Farmington and beyond. Visit  https://offcampushousing.uconn.edu for more information!
The Roommate Finder section is also active, and is a password protected site where students can log in using their NetID to search for roommates.
Biomedical Science PhD Program Outcomes: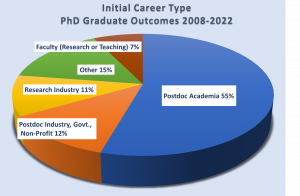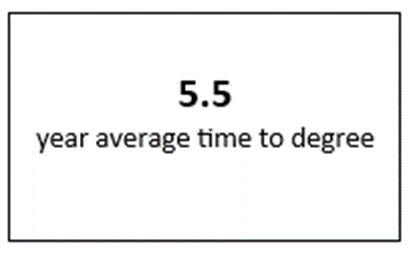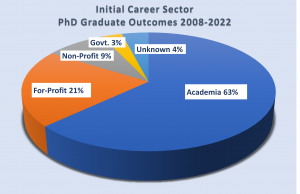 Student Groups
Graduate Student Organization (GSO)
Young Explorers in Science (YES) Program- a student led group providing research and science exposure for high school students within the under-served communities of Connecticut
Beyond the PhD- a student-led group that supporting peer-professional networking and career development in STEM.
MBB Diversity and Inclusion Group: open to all AoC students, this student-led group was founded to be a supportive space to discuss race, diversity, inclusion, and tolerance (contact: Angie DeMarco)
Sustainability at UConn Health Student Interest Group: open to all student on UConn Health campus; this group recognizes our responsibility to address the health impacts of environmental damage and fight the progression of climate change. Our group supports the UConn Health community in its quest to minimize our carbon footprint, both on and off campus.
UCH Graduate School DEI Committee
This committee is comprised of graduate students, postdocs, faculty, and staff in The Graduate School at UConn Health
Genomics Powerhouse: JAX-GM and UConn Health