Nurses are at the forefront of patient care, and the nurses at UConn Health are among the best. Nurses play a significant role here, not only in patient care but also in research and continuing education. They are an integral part of every facet of UConn Health, and we strive to recruit and retain the best nurses by offering continuing education and professional growth opportunities.
Nurse Finds UConn Health "A Great Place to Grow"
Registered nurse C.M. Campbell started at UConn Health as a medical assistant and worked her way through the ranks to nurse manager and now a Quality Assurance Specialist. And she continues to grow. Thanks to the mentorship and flexible work schedules UConn Health offers, Campbell is now seeking her master's degree in nursing education to help give back and train the next generation of nurses.
2021 Nursing Annual Report
Read about the work being done and achievements reached by Nursing.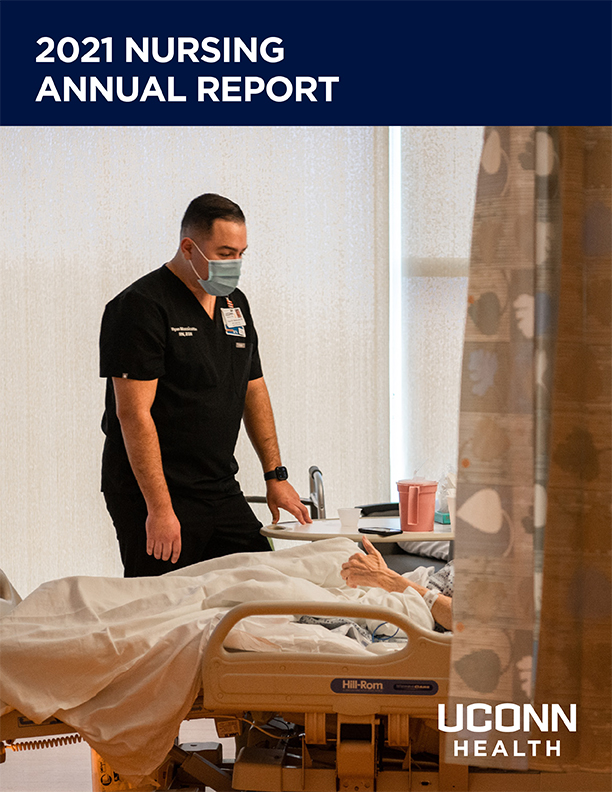 Join UConn Health
Search our nursing opportunities to find a career at UConn Health.