Conditional Targeting Vector
References
Rossi1 DJ, Londesborough1 A, Korsisaari1N, Pihlak1A, Lehtonen1 E, Henkemeyer M and Mäkelä1TP. Inability to enter S phase and defective RNA polymerase II CTD phosphorylation in mice lacking Mat1. EMBO J. 20:2844-2856,2001.
Conditional Expression Vectors: PCALL2
The vector is available at Corrinne Lobe's lab. Please contact lobe@mac.com.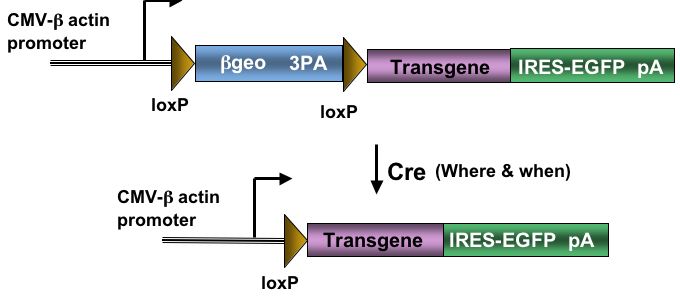 References
Kwan KM (2002). Conditional Alleles in Mice: Practical Considerations for Tissue Specific Knockouts (PDF). Genesis 32, 49-62.