Class of 2021
Samrin Habbani, M.D., M.S.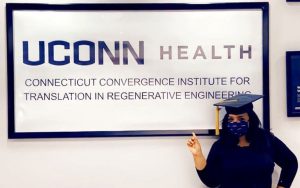 "Explore. Discover. Treat. Cure. Teach. Repeat" are the welcoming words of the Connecticut Convergence Institute for Translation in Regenerative Engineering at UConn Health.  This simple but profound concept is what I have added to my life.
This master's program has prepared me with the academic and research skills needed to be an independent researcher. I learned advanced techniques, implemented different thinking methods and new approaches to answers questions in science and medicine. 
I cannot put into words the nurturing and stimulating environment I have been surrounded by. Thanks to Dr. Cato T. Laurencin and the team for the unconditional support.
Class of 2019
Jeffrey Thorne, M.D., M.S.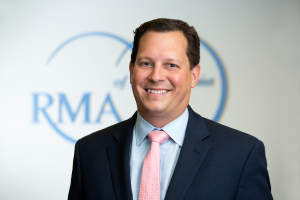 Intimate classroom setting that facilitated one-on-one teaching with an incredibly accomplished and dedicated faculty.  The faculty are incredibly approachable and always available for further discussion and assistance with ongoing research. In addition, I worked closely with my faculty mentor to ensure appropriate progress with my thesis defense.
The fertility field is incredibly research driven and constantly evolving.  We are always in the process of internally evaluating our own data to ensure the best outcomes for our patients.  Therefore, the ability for me to perform statistical analysis and appropriately comprehend data is critical for the success of my patients and practice.  I am grateful to this program for giving me the appropriate tools to ensure my patients are getting the best care.
Shortly after graduation, I had an award-winning research presentation at the 2018 American Society for Reproductive Medicine Scientific Congress and was recently featured in an ASRM global webcast to discuss a recent publication.  I have a Faculty appointment at a large university teaching hospital and participate in educational training, including lectures and journal clubs, for residents.
I wanted to ensure I had a firm grasp of clinical statistics and research design leaving fellowship.  This course gave me the appropriate training to ensure I was well equipped to handle both. Having completed the program I feel comfortable conducting my own research and mentoring students in statistics. 
Class of 2017
Jessica Hollenbach, Ph.D., M.S.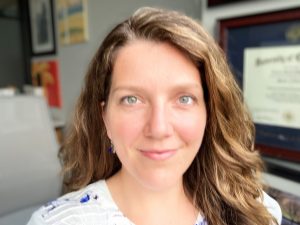 Some positive attributes I noticed during the program were the small, intimate, and comfortable feel of the courses, which allowed for genuine and thoughtful discussion on various topics.  The availability and access to expert grant-funded faculty was also a positive attribute.  Overall, my impression of the environment was one of openness, acceptance, and rigor in discussing important theories in clinical/translational research.
Coming from a purely laboratory-based basic science background, every element of this program helped support my transition from basic to clinical research.  I was actually more surprised that these courses were not part of the Biomedical Science core PhD curriculum.  Specifically helpful were the Intro to Biostatistics courses.
I would highly recommend the program to individuals transitioning from a basic science to clinical research path, or to early clinician investigators with a limited foundation in basic scientific principles. I would also highly recommend having a mentor and research project pre-identified to beginning this program, as you can apply all didactic materials to your real-life research project.
The program met my expectations as it met my introductory, fundamental needs for a basis in clinical and translational research.
Class of 2009
Christopher Carroll, M.D., M.S.
The learnin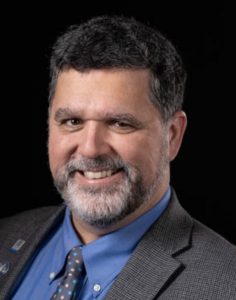 g environment was one of the best of my educational career.  The instructors took the time and attention to make sure every student understood difficult concepts.  It was the first time in my life that I understood statistics!
This program helped form the foundation of my research career.  It taught me the skills and ways to think about research that have helped me build a successful research career.
I serve as the Research Director for my division, and have published more than 150 papers since completing the degree.
If you are interested in a career in research, this is a great way to kick start it! 
rev. 9/21